Drilling and suburbia collide in Colorado fracking fight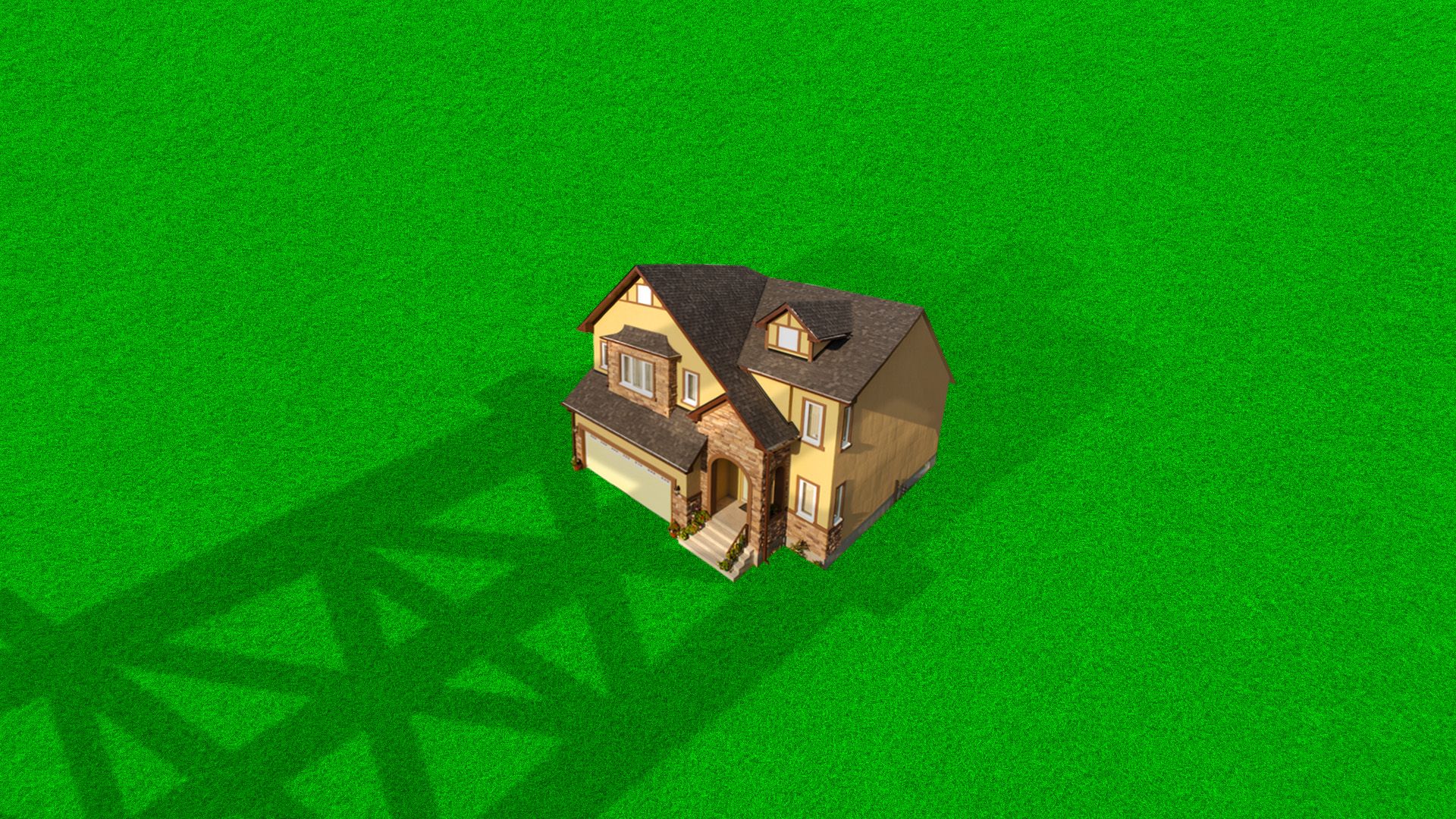 DENVER — A fight underway here in Colorado over a ballot initiative curtailing oil and gas drilling is NIMBYism at its most stark.
Why it matters: NIMBYism — "not in my backyard" opposition — is as old as time and often has a negative reputation. But in the case of Colorado, it shouldn't. It's the surprisingly simple result of a growing population and oil drilling encroaching on each other. It's a national symbol of both the economic benefits of drilling and its understandable drawbacks to nearby neighborhoods.
Driving the news: Coloradans are set to vote on a ballot initiative Election Day that would ban drilling within 2,500 feet — nearly a half-mile — from buildings and some green spaces. That's up from a current limit of 500 feet.
Polling in Colorado conducted on behalf of the state's oil industry shows the initiative is likely to pass with around 60% support. The results of the poll, not publicly released, were conveyed and confirmed to me by three separate officials in or supporting the state's oil sector.
"You are at war. We have to crush this thing."
— Chip Rimer, top executive at Houston-based Noble Energy
Rimer made those comments to fellow executives at an industry conference last month in Denver. With backing from national industry groups, Colorado's oil sector is likely to spend upwards of $30 million to defeat the measure, according to one official involved.
A state government agency study found the initiative could cut off as much as 85% of the state's future energy development on non-federal lands.
Stocks of Colorado-focused producers, including Anadarko Petroleum, Noble Energy, Extraction Oil & Gas and PDC Energy plummeted on the news in late August that the initiative made the ballot.
The big picture: Rimer and other industry officials say it would effectively ban new development in the state, costing 150,000 jobs and putting at risk $1 billion in annual taxes. Backers of the initiative say the measure is important for residents' health and safety — and for addressing climate change.
Colorado is America's fifth-largest gas-producing state, and the seventh-largest for oil production. The state's tension over fracking, a controversial extraction technique for oil and gas, has been brewing for years and is reaching a fever pitch this election cycle.
By the numbers:
Population along the Front Range just north of Denver has increased nearly 20% over the past decade, to more than 4.5 million people.
Over that same time, Colorado's oil production has shot up nearly 500% and natural-gas production is up nearly 35%. Much of that growth is occurring in Front Range communities, including Broomfield.
"As the Denver-area population has grown, these neighborhoods have started moving toward oil and gas production," said Colorado energy lawyer Rebecca Watson. "But, oil and gas has also expanded towards this residential growth." Watson represents energy companies but isn't directly involved in the initiative fight.
Laurie Anderson is a Broomfield resident who says she'll be able to see more than a dozen wells outside her window from a planned development by Extraction Oil & Gas. She worries about truck noise, safety and air-pollution health effects like emissions from the greenhouse gas methane. Anderson is not opposed to all drilling, just drilling in neighborhoods.
"If the industry looked at this, and said 'you know, this is not the right thing to be doing,' it wouldn't be facing some of the criticism it's facing right now."
— Laurie Anderson, Broomfield, Colo., resident
Discontent from people like Anderson is emboldened by backing from national environmental groups opposed to fossil fuels that see the measure as a key step toward addressing climate change.
National activist groups 350.org and Food and Water Watch have both donated money, according to state election filings.
"This is going to be one of the highest profile fights agains the fossil fuel industry in 2018," said 350.org spokesman Jamie Henn.
Extraction Oil & Gas is one company feeding the tension. Founded in 2012, Extraction operates on the Front Range, the same place as growing neighborhoods. Extraction's business model guarantees conflict.
According to two people familiar with Colorado's oil industry, Extraction goes above and beyond to accommodate affected neighborhoods, which frustrates other operators that think they set the bar too high. Yet, some affected residents have only animosity toward Extraction.
"They'll say they consider community input," Anderson said."I can absolutely guarantee they do not."
For the record: In an emailed comment, Extraction president Matt Owens said the company has taken significant steps to minimize residential disruption, including extra quiet operations and systems that eliminate storage of oil onsite.
"Extraction Oil & Gas has made it our mission to partner with the communities where we live and operate," Owens said. "And we strive to live that commitment each day."
What's next: The conventional wisdom among analysts following the initiative is that it'll fail, fueled by a well-funded industry campaign and bipartisan political opposition to the measure. Even Rep. Jared Polis, a Democrat who bankrolled one of the past anti-fracking efforts, is opposed to this year's measure as a candidate for governor.
But privately, industry officials are still worried — because conventional wisdom also said Donald Trump wouldn't win the 2016 presidential race and Brexit wouldn't pass.
Editor's note: The story has been updated to clarify the Colorado poll conducted on behalf of the state's oil industry.
Go deeper