Pakistan's government bows to far-right pressure in forcing out adviser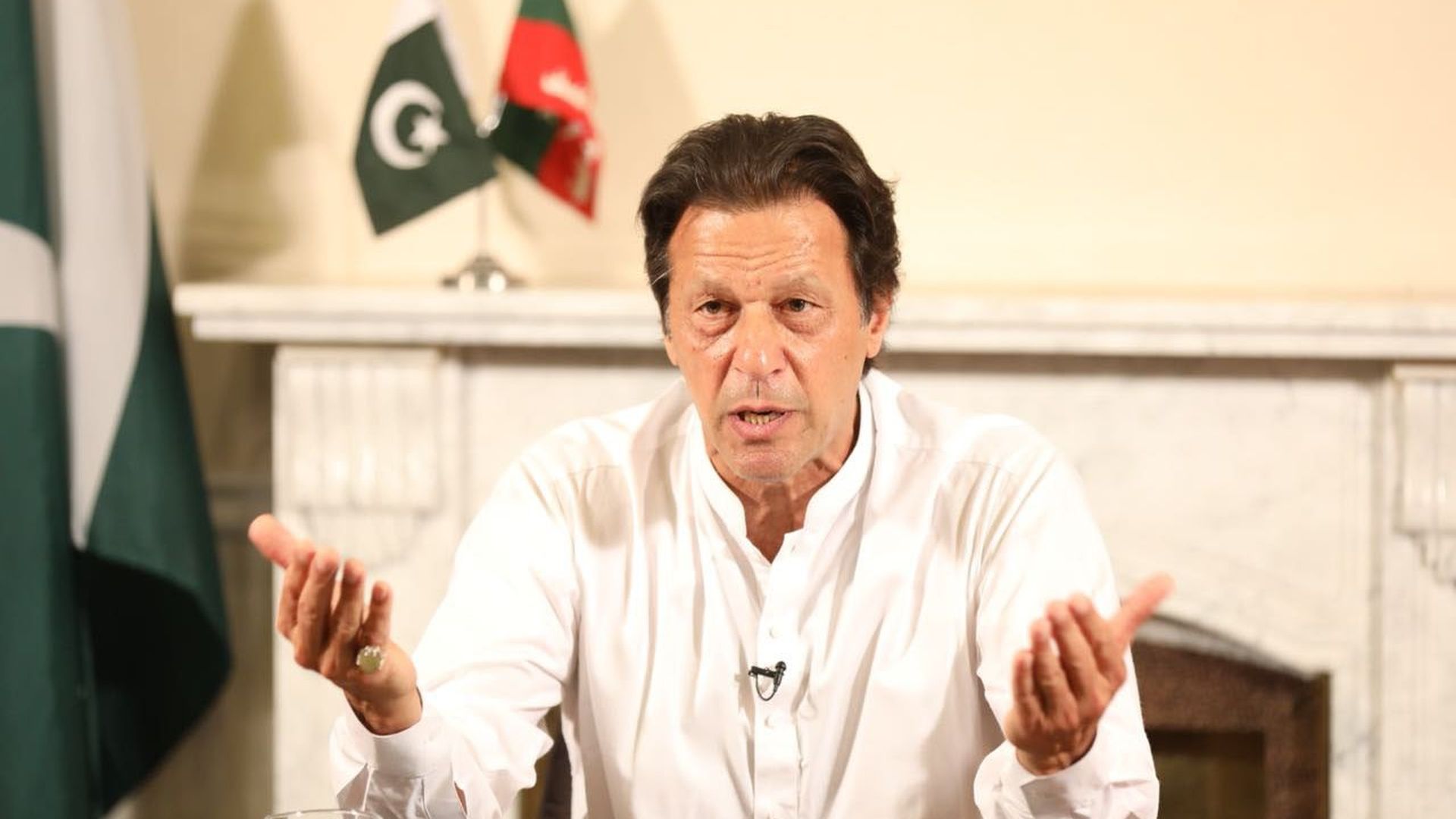 Islamabad — Pakistan's government has asked a leading academic to step down as an economic adviser, the ruling PTI party announced Friday, after far-right groups objected to his appointment based on his faith.
Why it matters: Atif Mian, a renowned professor of economics at Princeton University who belongs to the Ahmadiyya sect of Islam, had been appointed to the Economic Advisory Council (EAC) last week and has now agreed to resign. Pakistan is home to roughly half a million Ahmadis, a long-persecuted minority who are not allowed by Pakistani law to refer to themselves as Muslims, facing prison sentences for doing so. They are also frequently the targets of mob violence as well as targeted killings.
Last year, hundreds of protesters blockaded a major highway into the capital Islamabad over a minor change in a parliamentary oath, accusing the government of having committed "blasphemy" by softening the language of the declaration against Ahmadi beliefs. During the election campaign in July, now-Prime Minister Imran Khan, the leader of the PTI, frequently raised the issue, saying his rival Pakistan Muslim League-Nawaz (PML-N) had committed "blasphemy" by changing the oath.
This is not the first time Khan has backtracked on appointing Mian to a senior position. In 2014, when he was in opposition, he named Mian as an example of the kind of academic expert he wanted in charge of Pakistan's economy, rather than career politicians. On being informed that Mian was a member of the Ahmadi sect, however, Khan backtracked, saying he only meant his statement to apply to academic experts generally.
Last week's announcement that the Princeton professor was to serve on the country's 18-member Economic Advisory Council (EAC) came as a surprise to many, given the earlier controversy. At the time, however, the government defended the decision, with Information Minister Fawad Chaudhry saying his government would not bow down to "extremists."
Go deeper: Read the full Al Jazeera report.
Go deeper