Saudi Arabia touts its crude oil CO2 edge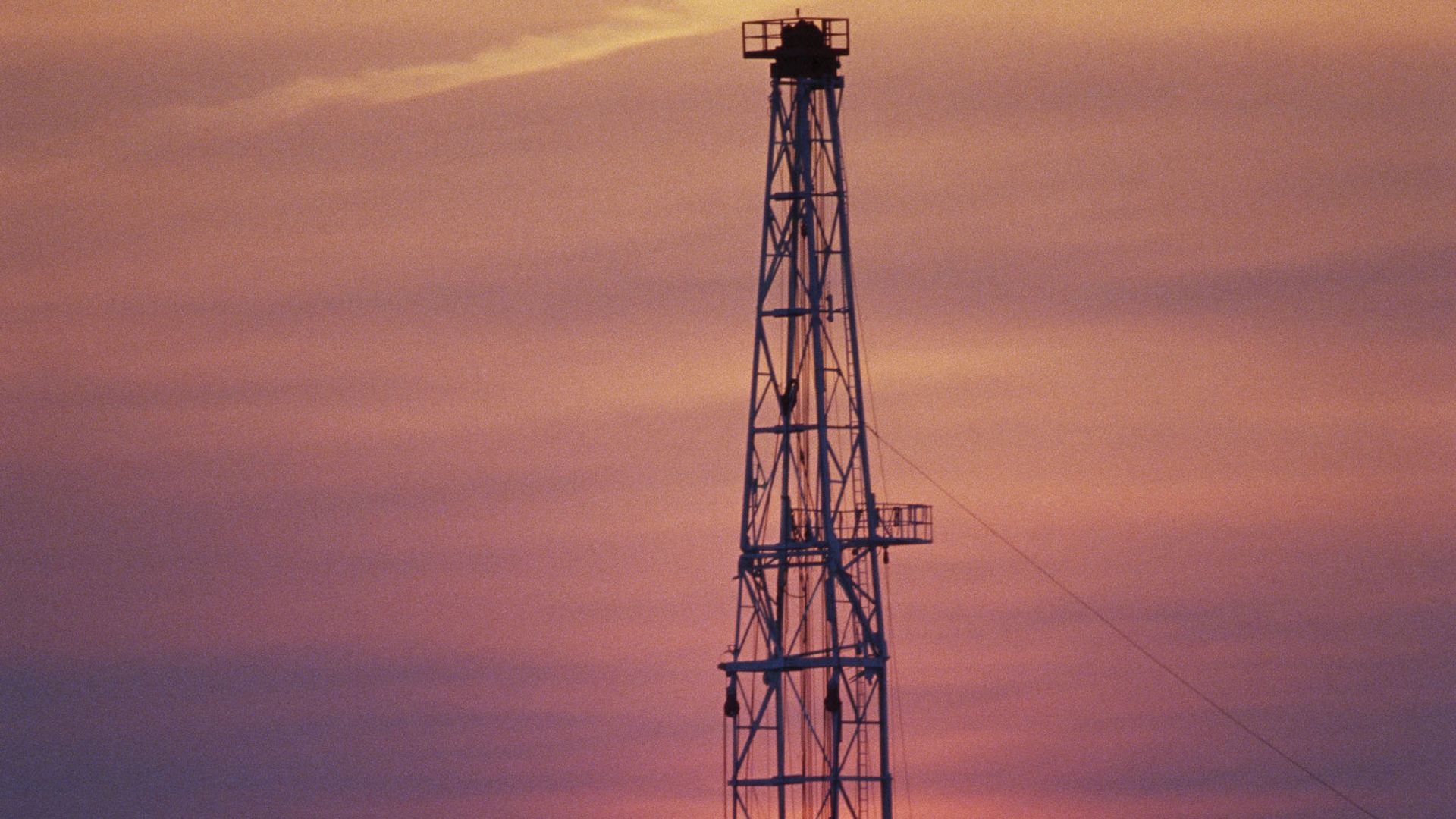 A comprehensive Stanford-led analysis in Science finds that Saudi Arabia's crude oil production has the lowest carbon emissions per barrel among major petro-players.
Why it matters: Upstream production (before it's refined and used in cars, etc.) accounts for 5% of all greenhouse gas emissions from global fuel combustion, the study finds, which could have ramifications for carbon pricing and other global climate policies. Saudi Aramco, which is a sponsor of the study, is expected to tout these low CO2 findings, sources say.
What they found: The study finds that Saudi crude production averages roughly 5 grams of CO2-equivalent per megajoule — which is low in part because production from their giant conventional fields involves little flaring of gas.
Middle Eastern producers Iran and Iraq (among others) flare more, which drives up their emissions intensity.
Indeed, one big takeaway from the study is that gas flaring spikes the climate damage from crude production worldwide.
Direct gas venting drives up emissions even more by spewing the potent greenhouse gas methane. But the analysis cites a dearth of reliable remote-sensing technology to detect it, and an accompanying summary notes that the study does not fully incorporate these emissions.
Saudi crude is relatively less energy-intensive to extract and process compared to some other key producers, especially heavy and unconventional sources like Venezuelan crude (which averages 20 grams of CO2) and Canadian oil sands (which average roughly 18 grams).
U.S crude oil production averages 11 grams, which is roughly the worldwide average, according to the detailed field-level study.
What we're hearing: The Saudis are increasingly touting the carbon footprint of their crude, according to multiple sources.
"This is definitely something the company [Saudi Aramco] will be highlighting," oil analyst Ellen Wald, author of the recent book "Saudi, Inc." tells me.
Rice University's Jim Krane, citing talks with an unnamed Saudi official, writes in a recent analysis that "Saudi Arabia will begin highlighting the low carbon intensity of its crude oil as a marketing strategy."
A separate source familiar with Aramco's strategy also tells me it will be a growing part of their messaging.
It's an effort that has already begun. In March, Aramco CEO Amin Nasser touted their "leadership" at a major energy conference in Houston.
Possible climate impact: Glen Peters, research director at Norway's CICERO Institute who was not involved in the study, notes that cutting CO2 from crude production is important because of the lack of good substitutes for oil in transportation. He says:
"Reducing flaring, avoiding heavy oil, and mitigating emissions in other fields will all help reduce global emissions, even while we consume oil."
"You could say to a degree we already knew this, but this paper has certainly upped the ante in terms of details and comprehensiveness."
What's next: The International Energy Agency is also taking a closer look at the topic.
A spokesperson says this year's version of their flagship World Energy Outlook report, due this fall, will include more data and analysis of upstream emissions from crude oil and natural gas production.
This will include "what technologies exist to reduce these [emissions], and what actions policy makers should take to help tackle them," IEA says.
Of note: Aramco was among the funders of the research, and provided access to an expensive commercial dataset, but did not influence the outcome or results, Stanford professor Adam Brandt tells Axios. Other funders are listed in this summary.
Editor's note: This story has been clarified to note that venting of natural gas is an important source of methane emissions from oil production.
Go deeper