Brazilian presidential contender stabbed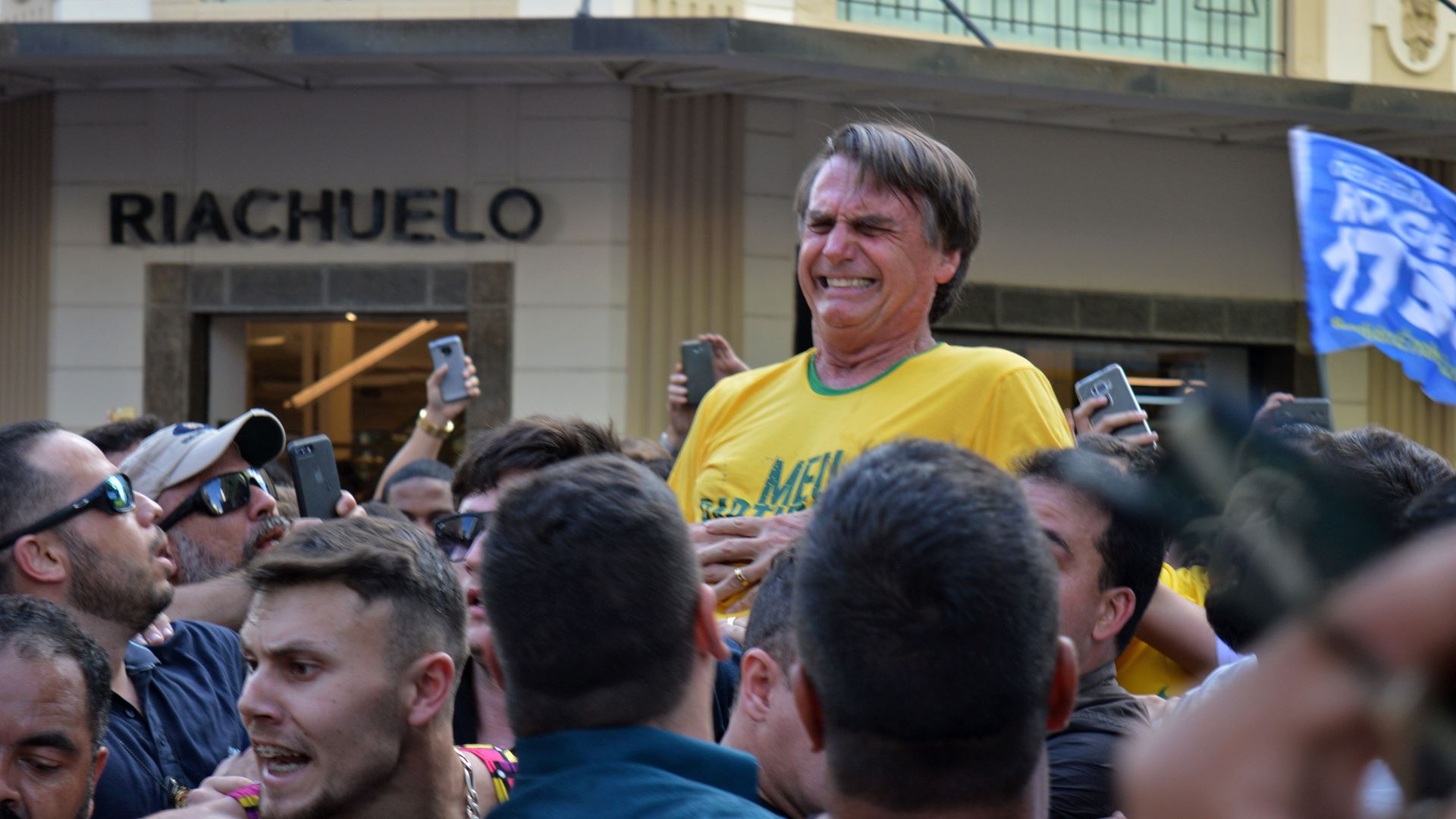 Jair Bolsonaro, the far-right front-runner in Brazil's presidential race, was stabbed in the abdomen while campaigning today. He is receiving treatment.
Why it matters: Known for his nationalistic politics and history of offensive comments, Bolsonaro leads the polls now that former president Luiz Inácio Lula da Silva, who is in jail on corruption charges, has been ruled ineligible.
The bigger picture: Michael McCarthy of American University writes for Axios Expert Voices that the race remains wide open, leaving the future of the world's fifth-most populous country and eighth-largest economy mired in uncertainty:
"It is unlikely any candidate will win a majority in the first round of voting on October 7, which would trigger a runoff on October 26."
"Brazil once sought to play a highly influential role on the geopolitical stage — both as a BRICs member and on its own as a counterweight to the U.S. during the Bush administration. That has changed as leaders have hunkered down to address the all-consuming domestic agenda. The next Brazilian president will probably have to prioritize domestic challenges, dealing another blow to the country's dream of projecting global power."
Go deeper