Exxon reasserts its methane position as EPA preps rollback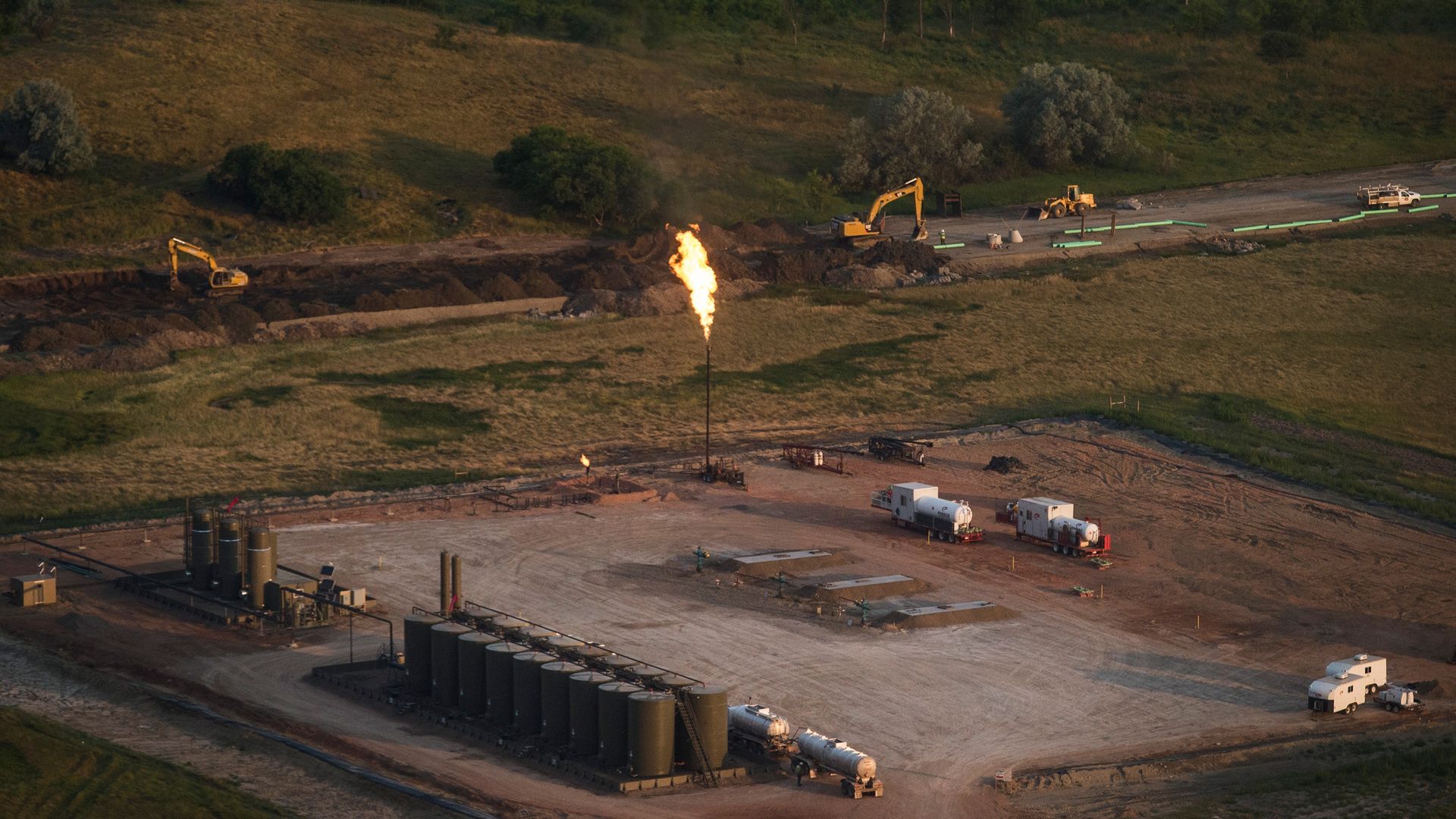 ExxonMobil is reasserting its self-imposed commitment to cut emissions of methane, a potent greenhouse gas that's the primary component of natural gas, as the Environmental Protection Agency prepares to repeal regulations.
Why it matters: The comments, posted Tuesday by the CEO of XTO Energy, an Exxon subsidiary with large U.S. natural-gas operations, illustrate an awkward predicament facing industry under President Trump. Some of the biggest global companies are seeking to emphasize a social license to produce fossil fuels even as the Trump administration pursues aggressive regulatory rollbacks.
"Our view on methane regulation remains: We think there should be a cost-effective federal regulatory standard to manage methane emissions for both new and existing source oil and gas facilities."
— Sara Ortwein, president, XTO Energy
What's next: The EPA is gearing up to soon issue a smaller, technical rule that environmentalists say will weaken the Obama-era regulations, as we reported a few weeks ago. A few months later, the agency plans to propose a broader draft rule that likely contains a preference for wholly rolling back direct rules on methane — instead relying on a separate air-pollution rule issued in 2012 that indirectly cuts methane emissions as it targets other air pollutants.
Go deeper