Trump sets up rule-of-law crisis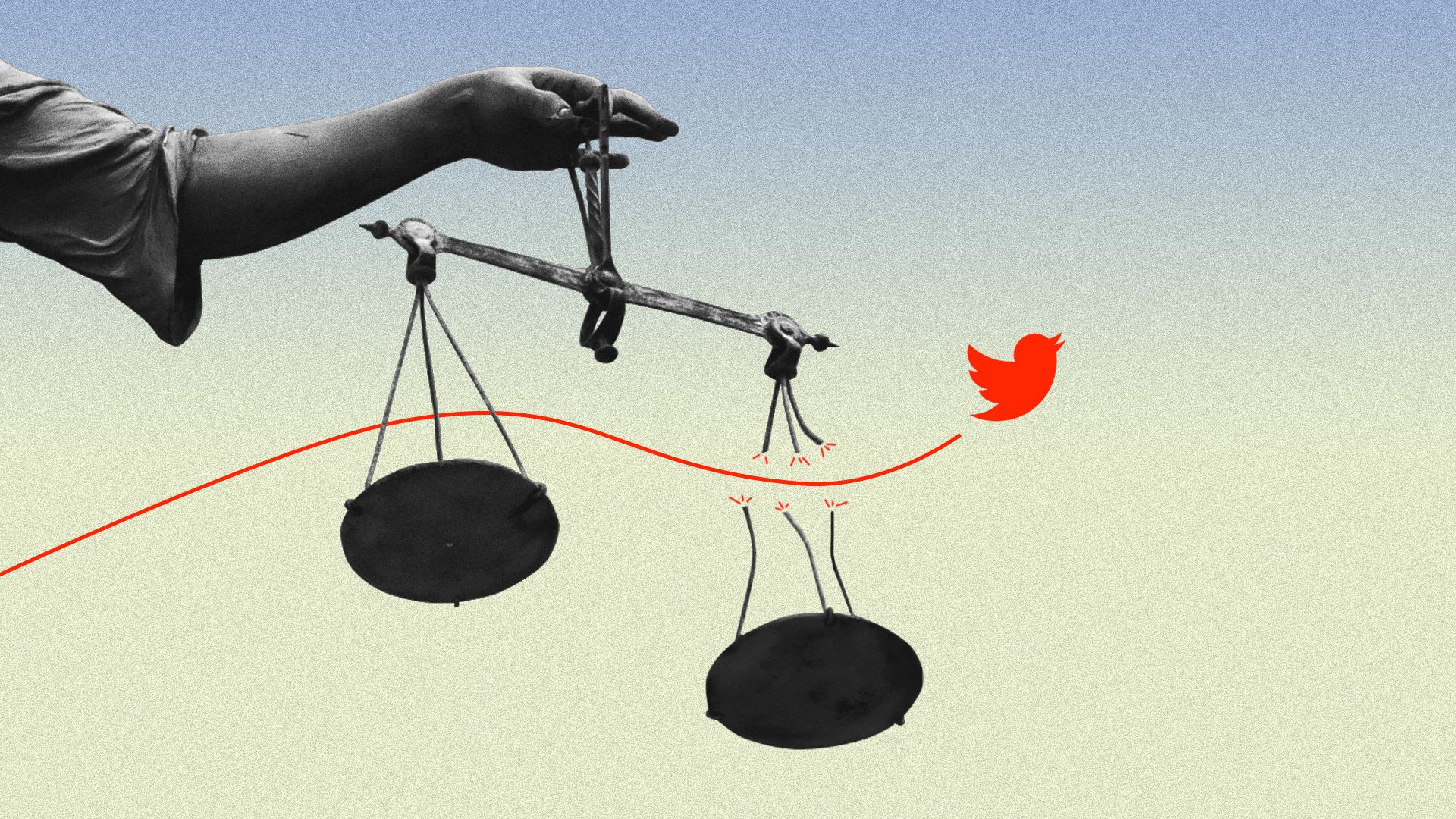 With a tweet complaining that indictments of two congressmen "by the Jeff Sessions Justice Department" put GOP seats at risk, President Trump guaranteed a confirmation minefield for any future attorney general.
Driving the news: Trump tweeted, referring to indictments of Rep. Chris Collins (N.Y.) for insider trading and Rep. Duncan Hunter (Calif.) for misusing campaign funds: "Two easy wins now in doubt because there is not enough time. Good job Jeff."
The tweet rattled even key Republicans:
A senior Justice Department official said: "It was a very concerning tweet. It shows how POTUS thinks DOJ should be used: As a weapon against enemies and a tool to win elections."
Referring to the two congressional indictments, the official said: "Both cases are not even close, the facts are very bad."
One of Washington's most respected Republican lawyers said: "Like everything else, he shoots first and then asks questions later. So in his ... mind he thinks he can find someone to take the job who will be confirmable and rein in Mueller. So he'll force out Sessions and then find there's no one who will take the job who the Senate Republicans can support."
Why it matters: These Trump tweets will become litmus tests in the confirmation hearing of any future Trump attorney general.
The nominee will be asked whether they agree with tweets like this, and whether they agree with the president's conception of the A.G. role — that it's his personal lawyer, who ought to be indicting political enemies and protecting friends.
Nobody who answers those questions in a manner satisfactory to the Senate will satisfy Trump's desire to replace Sessions with a toady A.G.
A top Republican knowledgeable about succession issues told Axios that the tweet "will almost guarantee as a condition of confirmation that the [A.G.] nominee pledge that he or she won't interfere [with] Mueller."
Be smart: This tweet tested the faith of some of Trump's usually reflexively defensive supporters. Of course, the biggest diehards will stick by him. But he lost some who had already begun to lose patience.
P.S. Sen. Ben Sasse (R-Neb.): "The United States is not some banana republic."
Go deeper