Rodrigo Duterte joked about "beautiful women" being raped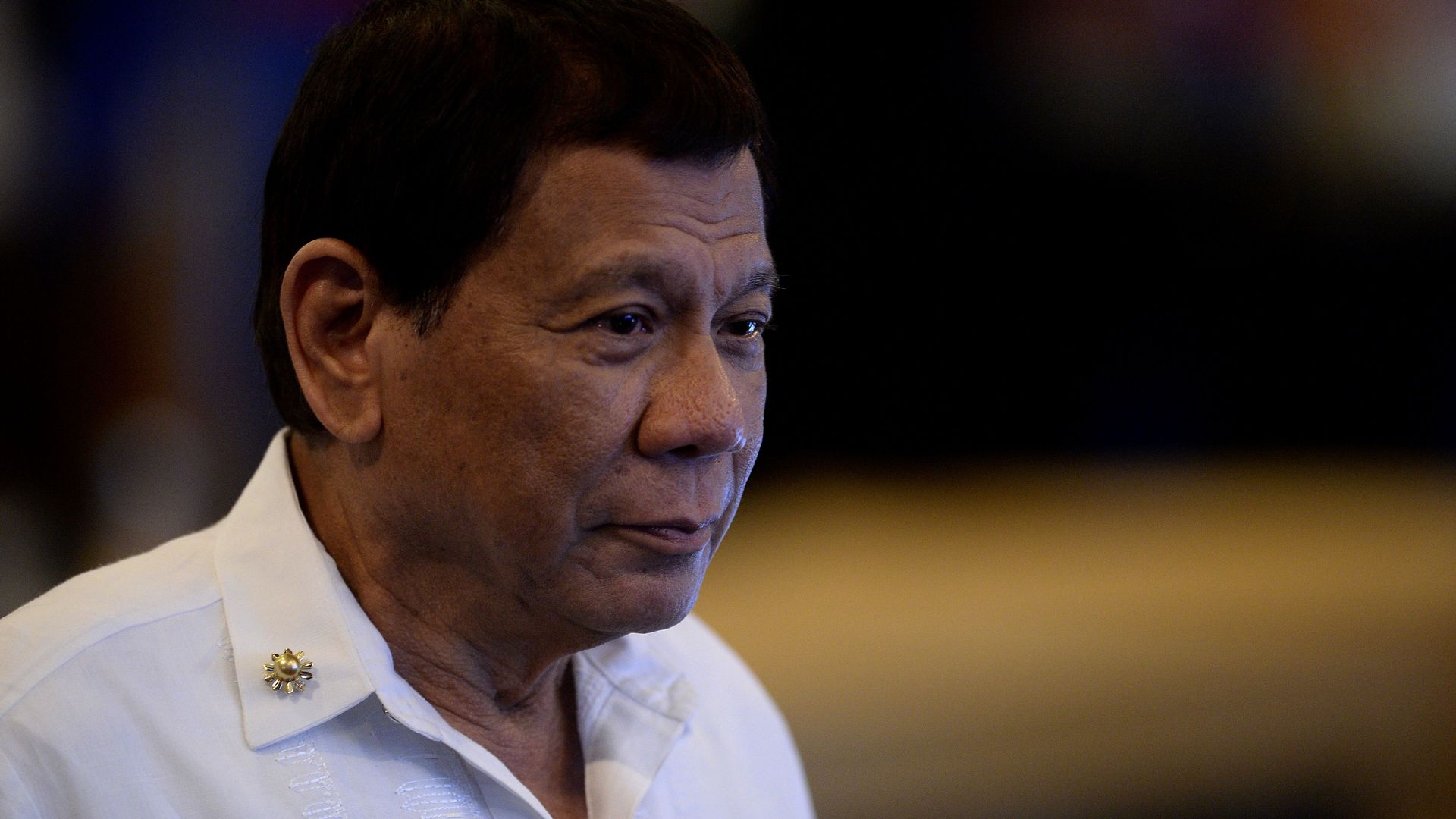 Filipino President Rodrigo Duterte, in an apparent joke during a speech on Thursday, said that "[a]s long as there are many beautiful women, there will be more rape cases" in his hometown of Davao, the Washington Post reports.
Why it matters: This isn't close to the first time Duterte has made comments like this, the Post points out. He continued his remarks saying, "Who agrees to do it on the first request anyway? Will the woman allow it? No. ... Nobody agrees to do it on the first try." His spokesman brushed off the comment, saying there shouldn't be "too much weight" put on a joke.
Go deeper