The GoFundMe generation has reached Trump's D.C. swamp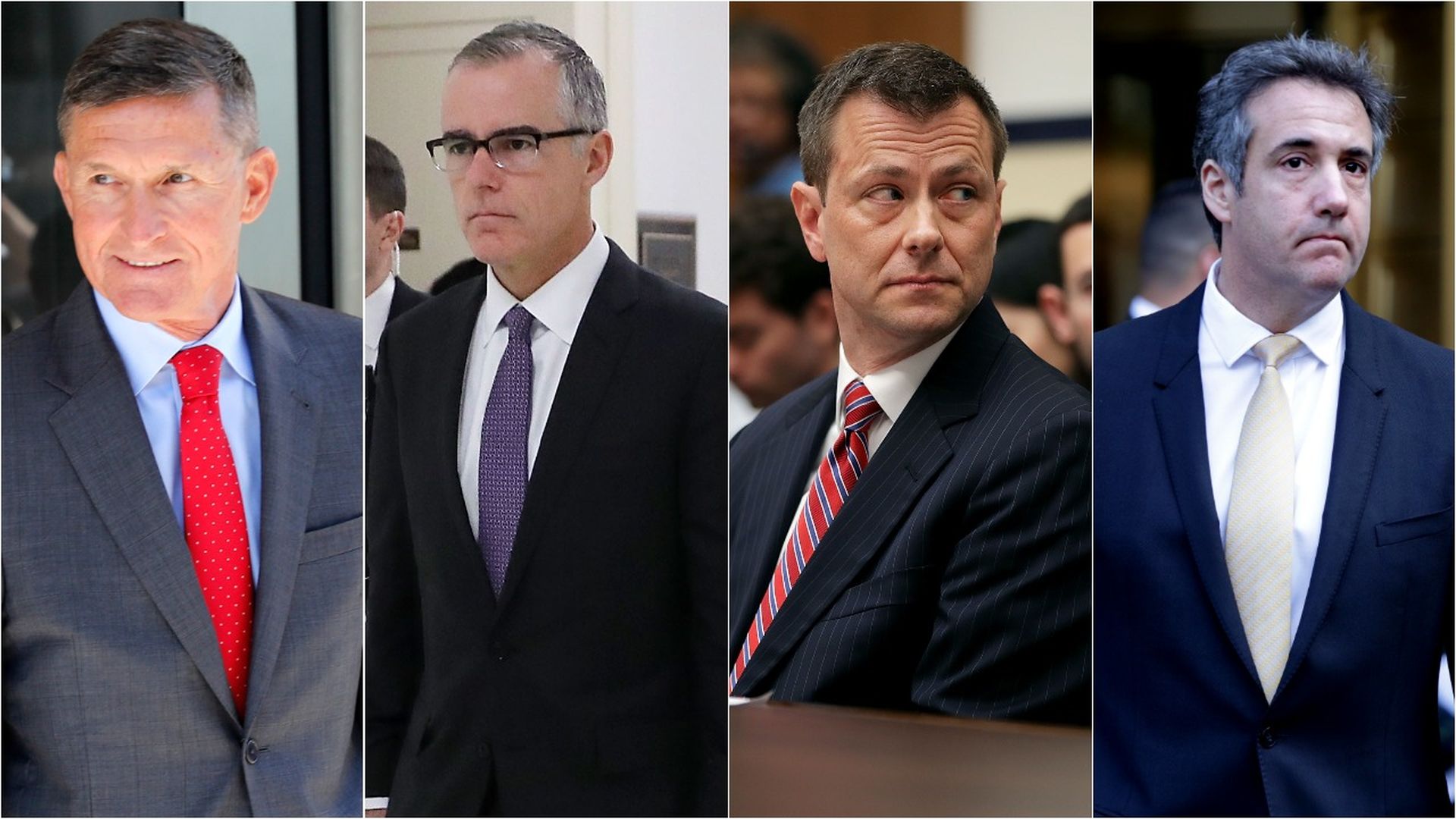 A GoFundMe set up for President Trump's former fixer Michael Cohen by his lawyer Lanny Davis called the "Michael Cohen Truth Fund" has raised more than $165,000.
The big picture: Cohen isn't the first former Trump-related figure to have a fund set up in his name in order to help defer mounting legal costs. As other government and law enforcement officials have come under fire for alleged misdoings, raising support — in the form of cold, hard cash — has become a frequent next step.
Davis writes on Cohen's fundraiser page: "On July 2, 2018, Michael Cohen declared his independence from Donald Trump and his commitment to tell the truth. On August 21, Michael Cohen made the decision to take legal responsibility and to continue his commitment to tell the truth. Michael decided to put his family and his country first.  Now Michael needs your financial help -- to pay his legal fees."
Michael Flynn had the "Michael T. Flynn Legal Defense Fund" set up by his family.
His family writes: "The costs of legal representation associated with responding to the multiple investigations that have arisen in the wake of the 2016 election place a great burden on Mike and his family. They are deeply grateful for considering a donation to help pay expenses relating to his legal representation."
Andrew McCabe, former deputy director of the FBI and a frequent political target for Trump, raised over $400,000 in 20 hours. It was shut down after raising more than half a million dollars.
McCabe said, per the Washington Post: "Hopefully our efforts, fueled by this incredible support, will encourage others to stand up for themselves, and the truth, as well. It is not lost on me that each contribution reflects not just someone's well wishes, but also their acknowledgment that something in this situation is not fair or just."
Peter Strzok, the FBI agent fired over his anti-Trump texts, raked in just under $442,000 in eight days.
It says on the fundraiser page: "Peter Strzok, a man who has spent his entire life working to help keep us and our nation safe, has been fired. ... We are asking you to support a man who has dedicated his life to defending America; to stand up for the freedoms on which this country was built and a government that truly serves the people by protecting all Americans."
Go deeper