No deal reached with Canada on NAFTA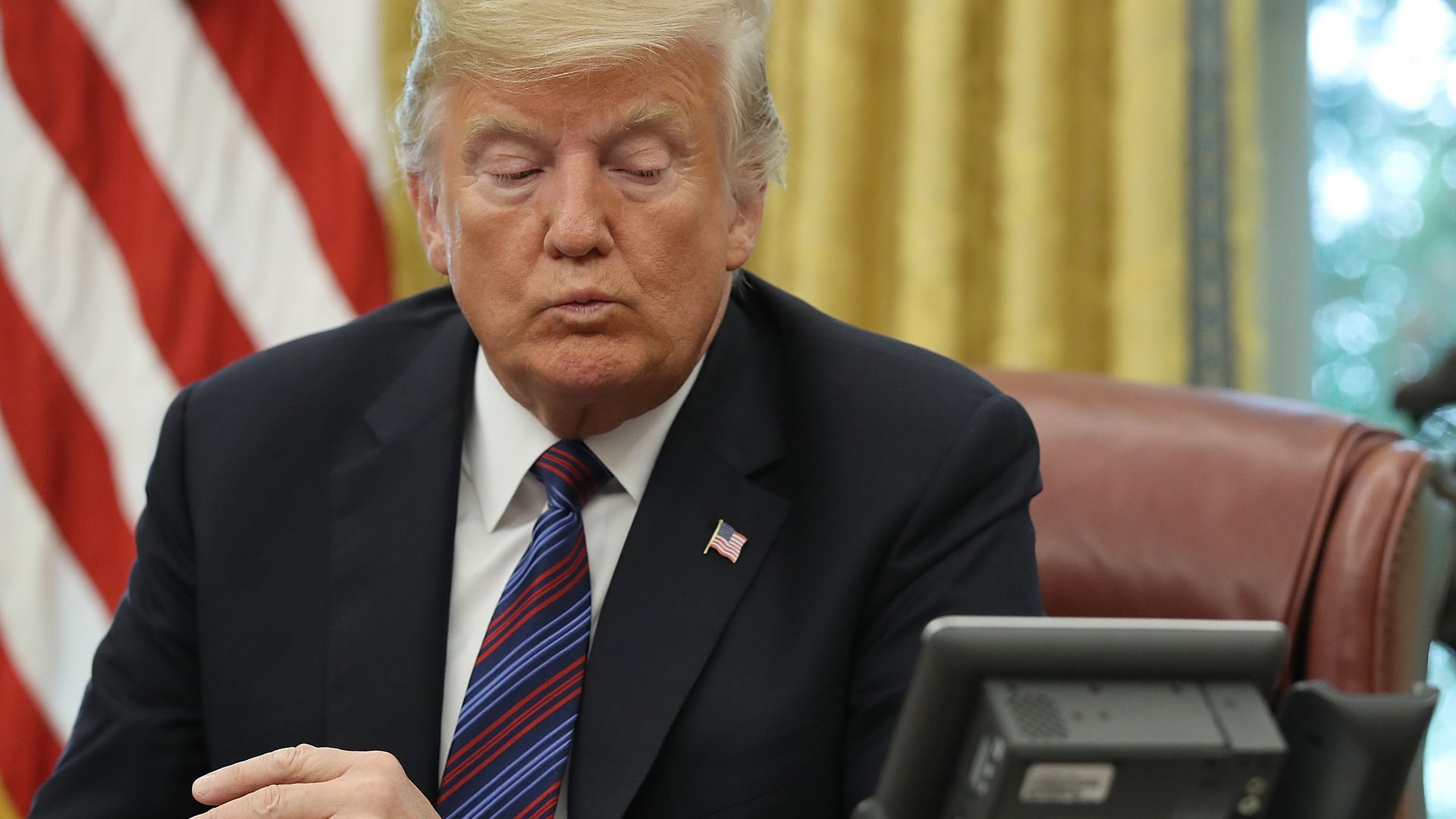 Negotiators are set to miss today's deadline for a consensus on NAFTA. Four days after President Trump announced an "understanding" with Mexico, talks aimed at getting Canada on board have broken off and will resume next Wednesday.
Behind the scenes: Trump's off-the-record comments that he would not offer Canada any concessions, which leaked and were reported by the Toronto Star, added a dose of drama. U.S. Trade Representative Robert Lighthizer says Trump has notified Congress that he plans to move ahead with a bilateral deal with Mexico, while leaving open the possibility of Canada joining. Trade experts say the bilateral approach has virtually no chance of success. But by notifying Congress today Trump leaves open the possibility of signing an agreement before a new leftist government takes office in Mexico.
Go deeper