By the numbers: Detroit's school system is facing a water crisis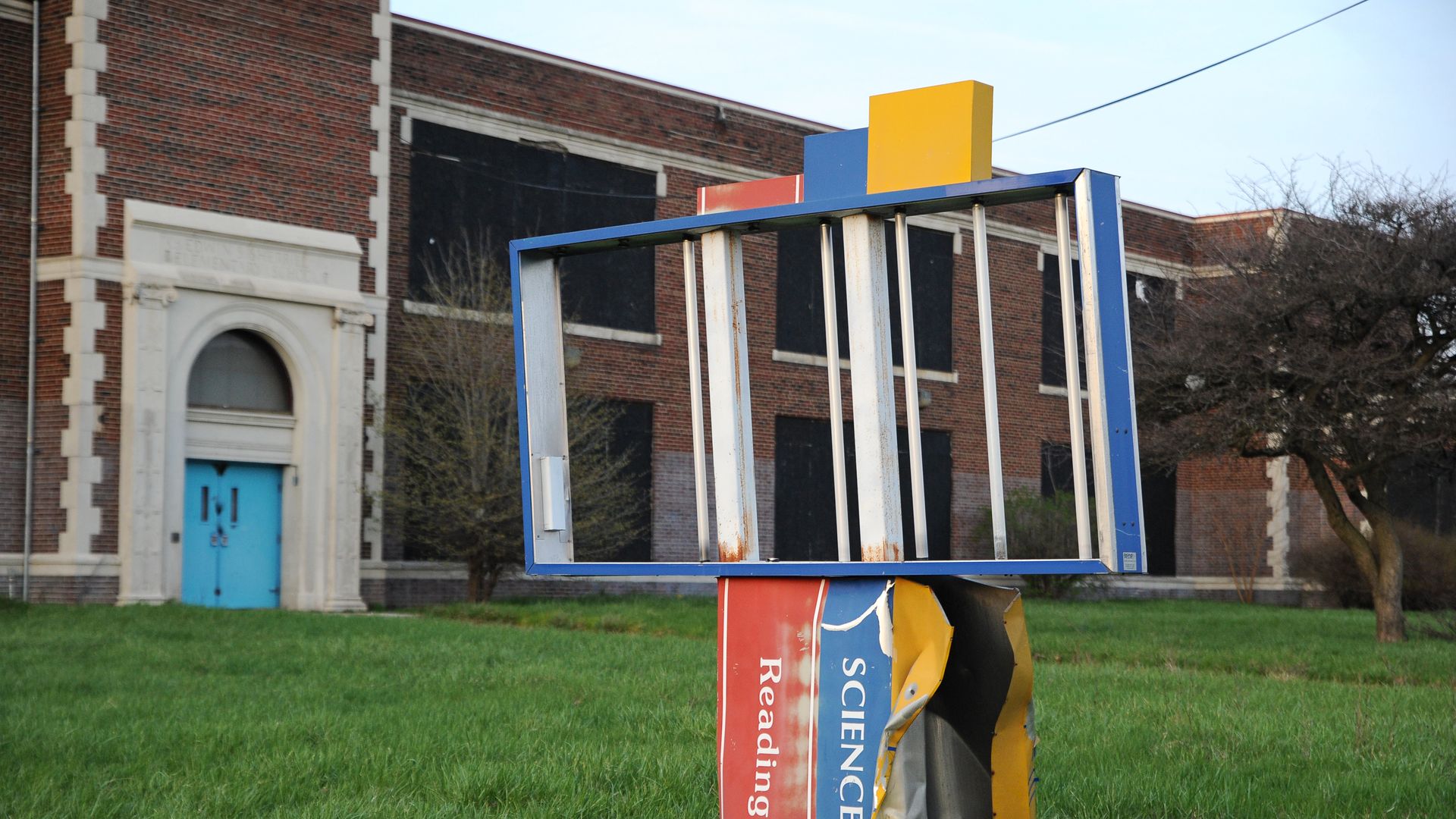 Nikolai Vitti, superintendent of Detroit's public school system, said that the drinking water will be turned off in schools citywide when students return due to increased copper and lead levels in the water.
Why it matters: The infrastructure of Detroit's public schools have been deteriorating for decades and is facing billions of dollars in debt, the New York Times reports. With no funding to rebuild its public schools in hand, there's no telling when the water will be turned back on.
By the numbers:
The city conducted water quality tests on 24 schools this year and found that at least 16 of them had increased copper or lead levels in the water — sometimes both.
In total, the city has 45,000 students attending 106 schools. Fountain water will be unavailable to all of them.
The city estimates it would take $500 million to completely update the infrastructure in all schools.
The city's school system is facing $3.5 billion in debt in combined operating and capital liabilities.
The backdrop: In 2016, Detroit found that the water in 19 schools was contaminated, the Free Press reports. That testing took place at the same time as the Flint water crisis, which also investigated lead contamination.
Yes, but: The root cause of Flint's health crisis had to do with the lack of adequate treatment of its water supply, whereas in Detroit, the problem may be antiquated infrastructure in the school buildings.
Go deeper