San Francisco shuns Bird and Lime in scooter permit picks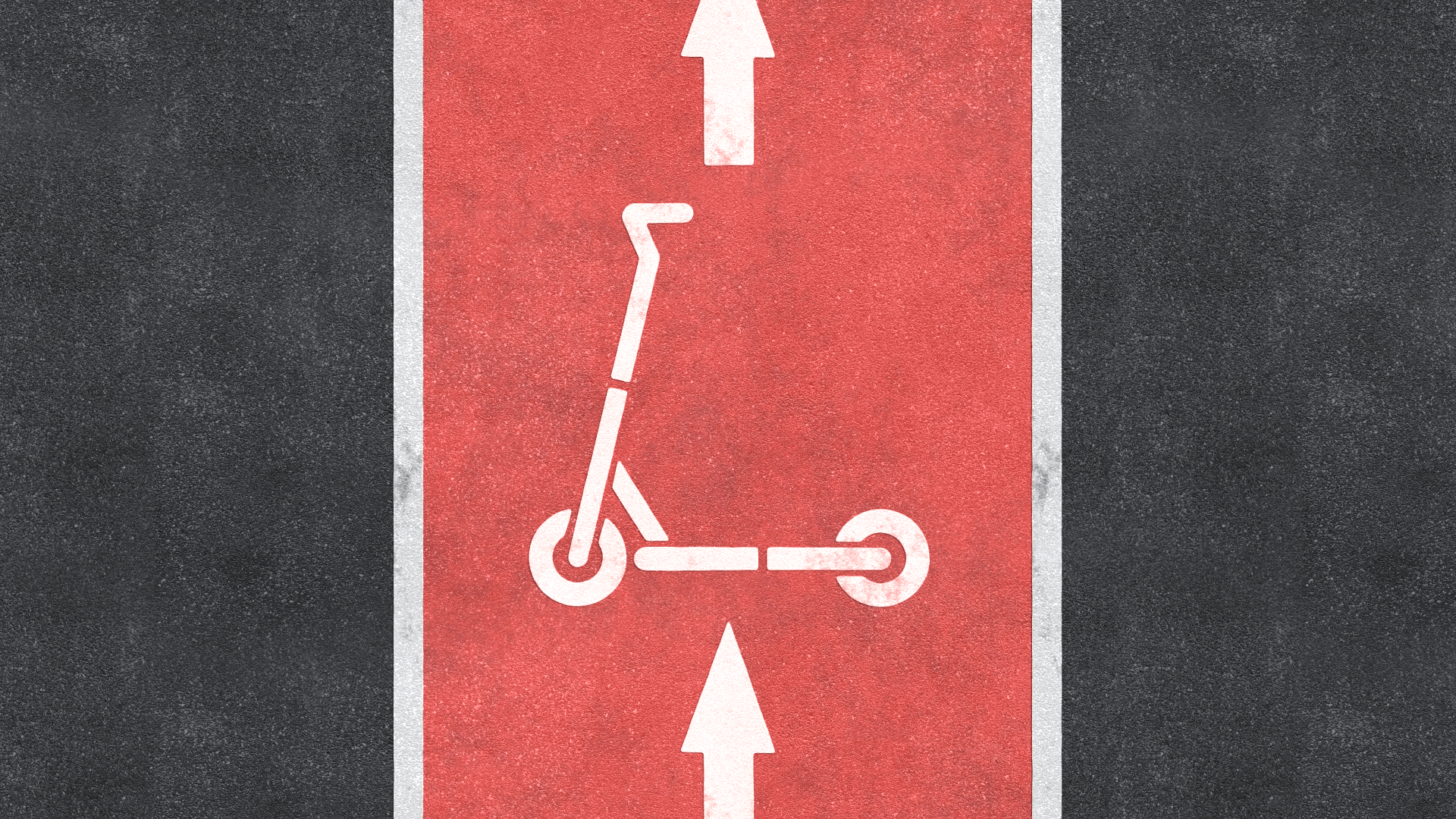 San Francisco officials on Thursday granted permits to only two companies, Scoot and Skip, for a one-year electric scooter pilot program.
Why it matters: This is a major upset, in that the city didn't pick bigger names like Bird, Lime, Lyft or Uber.
The big lesson: Don't flout regulations. While it worked for ride-hailing companies Uber and Lyft a few years ago, city officials are no longer shy about punishing companies that don't play by the rules.
Bird, Lime, and Spin rolled out their scooters in San Francisco this spring before the city had finished formulating its pilot program. It wouldn't be surprising if local officials are holding that against them.
As for Uber and Lyft, the two companies may still be dealing with their old sins—although Uber's Jump division has the only bike-share permit in San Francisco, raising questions about why that relationship wasn't rewarded.
Scoot has been operating full-sized scooters in San Francisco for years and has already forged a positive relationship with city officials. Skip, also based in San Francisco, has only deployed its scooters in a few cities where it has obtained the city's permission.
Because scooter deployment is so tightly regulated, including caps on the number of vehicles, having deep pockets to quickly grab market share won't work in this market as it did with ride-hailing.
Big vs. small: San Francisco's two picks are not among the companies that have raised the most venture capital.
Uber and Lyft have raised billions of dollars, while Bird and Lime have raised $415 million and $467 million respectively. Meanwhile, Skip has only raised $26 million and Scoot reportedly recently raised $30 million (the company has never commented on its total funding).
Because scooter deployment is so tightly regulated, including caps on the number of vehicles, having deep pockets to quickly grab market share won't work in this market as it did with ride-hailing.
Lyft statement:
Lyft put forward a compelling application that stood out in it's approach to equity to best serve San Francisco residents. We remain hopeful that we will have the chance to offer scooters in San Francisco in the future.
Uber statement:
We are disappointed with the San Francisco Municipal Transportation Agency's (SFMTA) decision not to grant us a scooter permit. Jump both submitted a strong application and has a track record of successfully working with the city on our bike pilot. Granting only two scooter permits unnecessarily limits mobility options in San Francisco, and we plan to follow up with the SFMTA to share our concerns.
Bird statement:
As Bird nears its goal of providing transportation to riders in 50 cities globally before the end of 2018, we will continue to work with San Francisco officials, partners, community organizations, and advocates in hopes of bringing Bird back to the City by the Bay. Over the past several weeks, SF residents have sent nearly 30,000 emails to city officials expressing their desire to have access to Bird. While we are disappointed with today's decision, we hope to have the opportunity to meet the needs of SF residents and to help the city achieve it's transportation goals following this initial test period.
Spin statement:
We are disappointed by SFMTA's decision. Spin proceeded with our small-scale pilot after vetting our plans with SFMTA staff in February and after SFMTA staff informed us repeatedly that they had no objections or concerns. We regret that SFMTA chose not to distinguish between companies that have always worked in good faith with the City and those that did not. We hope SFMTA will consider allowing additional operators to participate in the pilot program. Meanwhile, Spin will continue to stay focused on rolling out and operating scooters in our other markets by working with communities in accordance with our Partnership Promise.
Lime statement:
Today's decision is disappointing. San Franciscans deserve an equitable and transparent process when it comes to transportation and mobility. Instead, the SFMTA has selected inexperienced scooter operators that plan to learn on the job, at the expense of the public good.
Go deeper: How Skip wants to win the scooter wars by following the rules; Bird is building the Uber of scooters
The story has been updated with additional statements.
Go deeper