Myanmar faces crossroads as military tightens hold on civilian government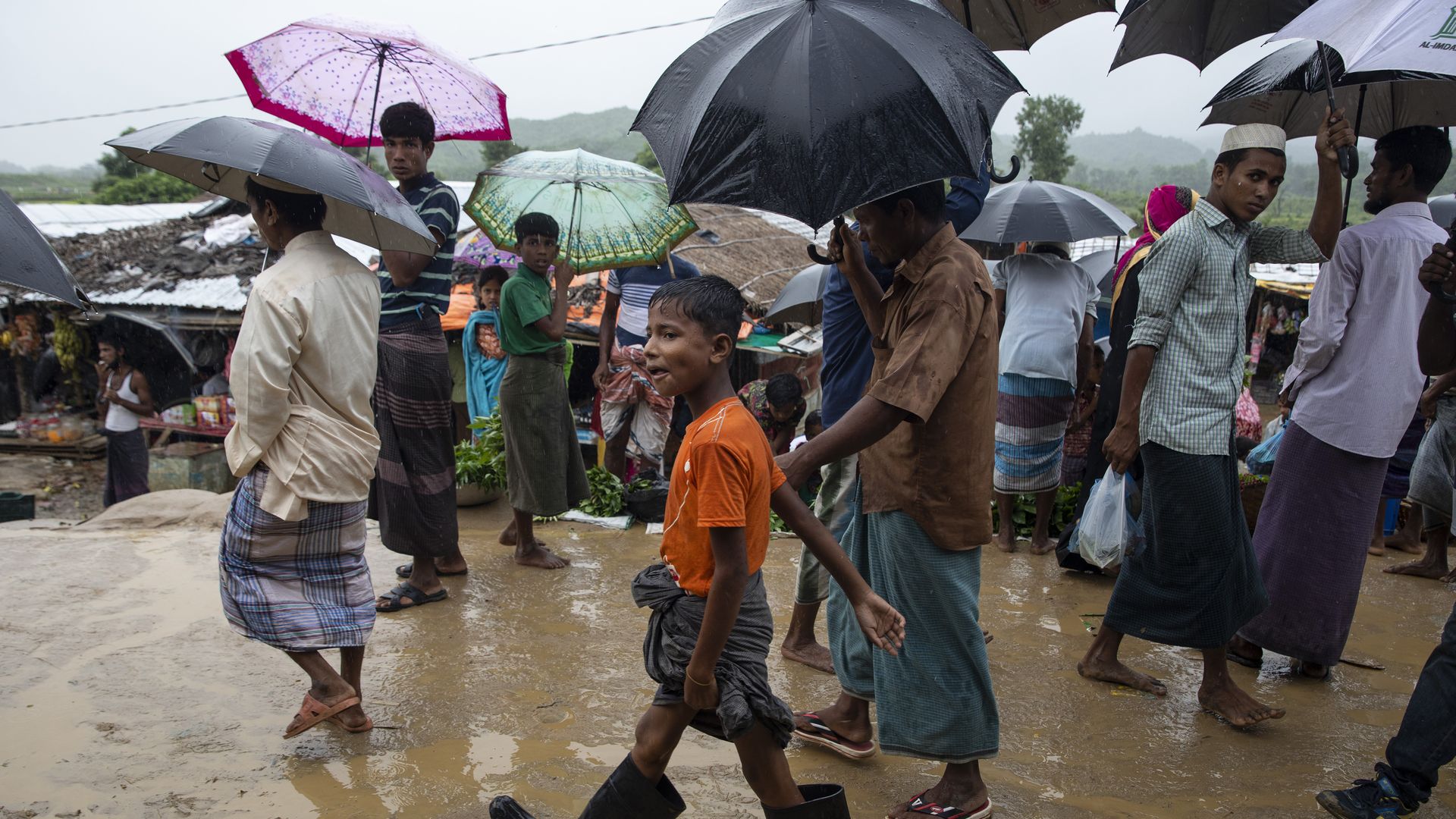 A spokesperson from Myanmar's presidential office rejected a UN fact-finding report issued on Monday, which found evidence for the military's involvement in genocide and crimes against humanity targeting the country's Rohingya Muslim minority population, more than 700,000 of whom have fled to Bangladesh. The commission also established the military's culpability for war crimes against minorities in conflicts in northern Kachin and Shan states.
The big picture: The country's numerous ongoing conflicts have allowed the military to retain the upper hand over the civilian government of Aung San Suu Kyi, whom the international community has isolated for her failure to end the violence. Myanmar now faces a stark choice between diverging paths: Protracted conflicts, some unresolved since independence in 1948, could spell a war-torn nation resembling Syria or Afghanistan, where civil wars have undermined civilian governance and empowered hardliners. Alternatively, Myanmar could follow in the footsteps of Indonesia, where the military gradually, albeit partially, withdrew from politics, allowing the civilian government to resolve disputes with regional separatists.
It's also possible, and perhaps even more likely, that Myanmar will find itself in an uncomfortable middle ground resembling that of Pakistan, where the military dominates politics and perpetuates a state of conflict along the northwest border with Afghanistan to preserve its central role. Along similar lines is Thailand's political model, where recurring coups have led to a military-dominated, semi-civilian polity that bars competitive elections.
The bottom line: War will only perpetuate Myanmar's ostracism and poverty. To reestablish peace and stability in the country, the international community should urge renewed dialogue between its military and civilian governments, which now find their interests aligning as domestic and international pressures force them to double down on their hardened stance on the Rakhine State crisis. International actors should also advocate policy solutions that draw on precedents such as those from Indonesia and Colombia, whose governments signed peace deals ending decades-old insurgencies.
Hunter Marston is a Myanmar analyst and a Robert J. Myers Fellow with the Carnegie Council for Ethics in International Affairs.
Go deeper