Chuck Schumer pushes for federal sports gambling bill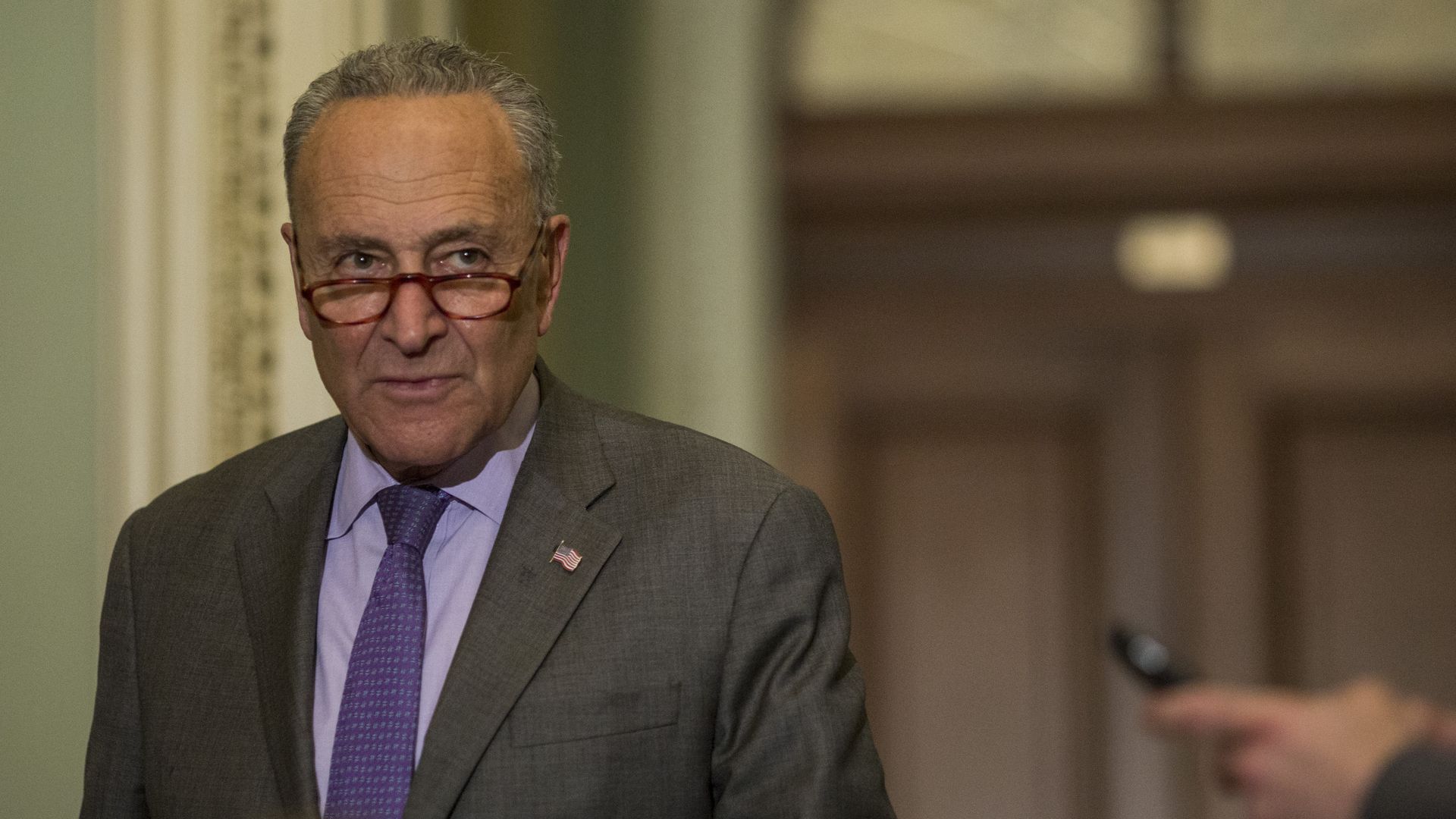 Senate Minority Leader Chuck Schumer (D-N.Y.) wants Congress to create a federal framework for sports betting, reports ESPN's Darren Rovell.
Why it matters: Casinos and gaming groups like the American Gaming Association don't want Congress to get involved, instead preferring the legalized sports betting be regulated by individual states.
The Supreme Court ruled in May that a federal law banning sports betting was unconstitutional, thus enabling states like Delaware, New Jersey and Mississippi to set their own rules.
Schumer's goal is "making sure the integrity of the games we love is preserved" and that people are not being taken advantage of, according to a memo provided to ESPN. He doesn't yet have a proposed bill, but possible pieces of it could include:
Sportsbooks only using official league data to determine outcomes.
An increase on league monitoring of betting, though he did not mention integrity fees.
Setting an age-minimum for betting at 21 years old.
The other side: The American Gaming Association said that while it also wants to protect sports integrity, it believes federal oversight on sports betting has been an "abject failure" for 26 years, in part because its blanket ban perpetuated an underground market.
Go deeper