Colorado gears up for big fracking fight this election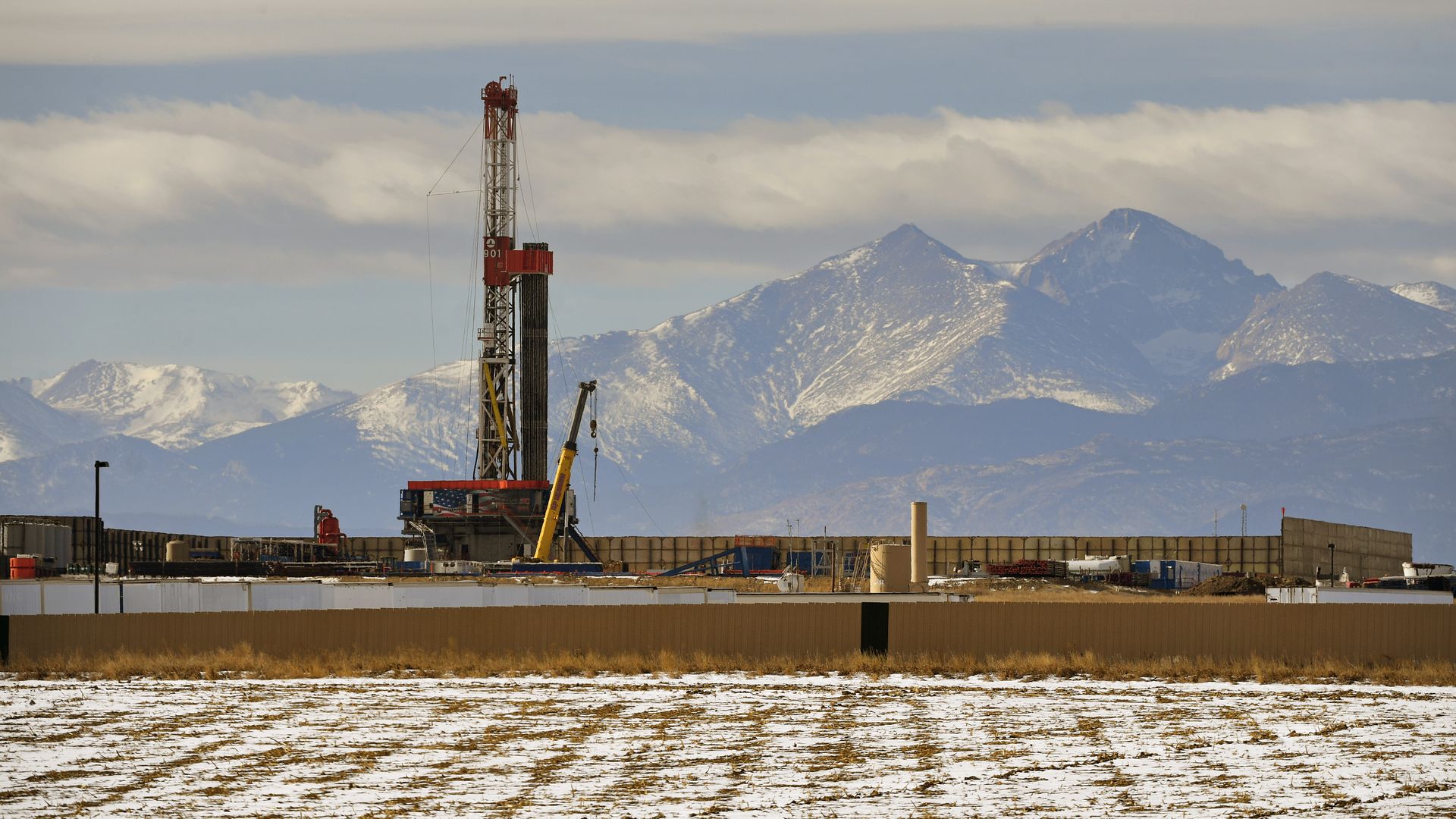 Colorado's oil industry is facing an existential battle with news announced Wednesday that an initiative significantly curtailing oil and gas production has made its way on to the state ballot for a vote this Election Day.
The big picture: Colorado, a political battleground, is America's fifth-largest gas-producing and seventh-largest oil-producing state. Layer on top of that a growing population colliding with an increase in fracking — a controversial extraction technique for oil and gas — and it's ripe for this controversy. Two similar efforts to get similar initiatives on the ballot in 2014 and 2016 failed.
One level deeper: The initiative would increase a buffer zone between buildings and future drilling from 500 feet to 2,500 feet, and expand it to other "vulnerable" areas, which could encompass rural areas. The industry points to a state government agency study concluding the initiative could cut off as much as 85% of the state's future energy development on non-federal lands.
What we're watching: The news impact on stocks of publicly traded companies with big footprints in Colorado, including:
Anadarko
Extraction Oil and Gas
Noble Energy
PDC Energy
SRC Energy
What's next: If it passes, expect it to galvanize activist environmentalists to renew calls to ban fracking in other regions of the country — and raise big issues for oil companies with substantial footprints in Colorado.
Go deeper