How cities and companies can help keep Earth from frying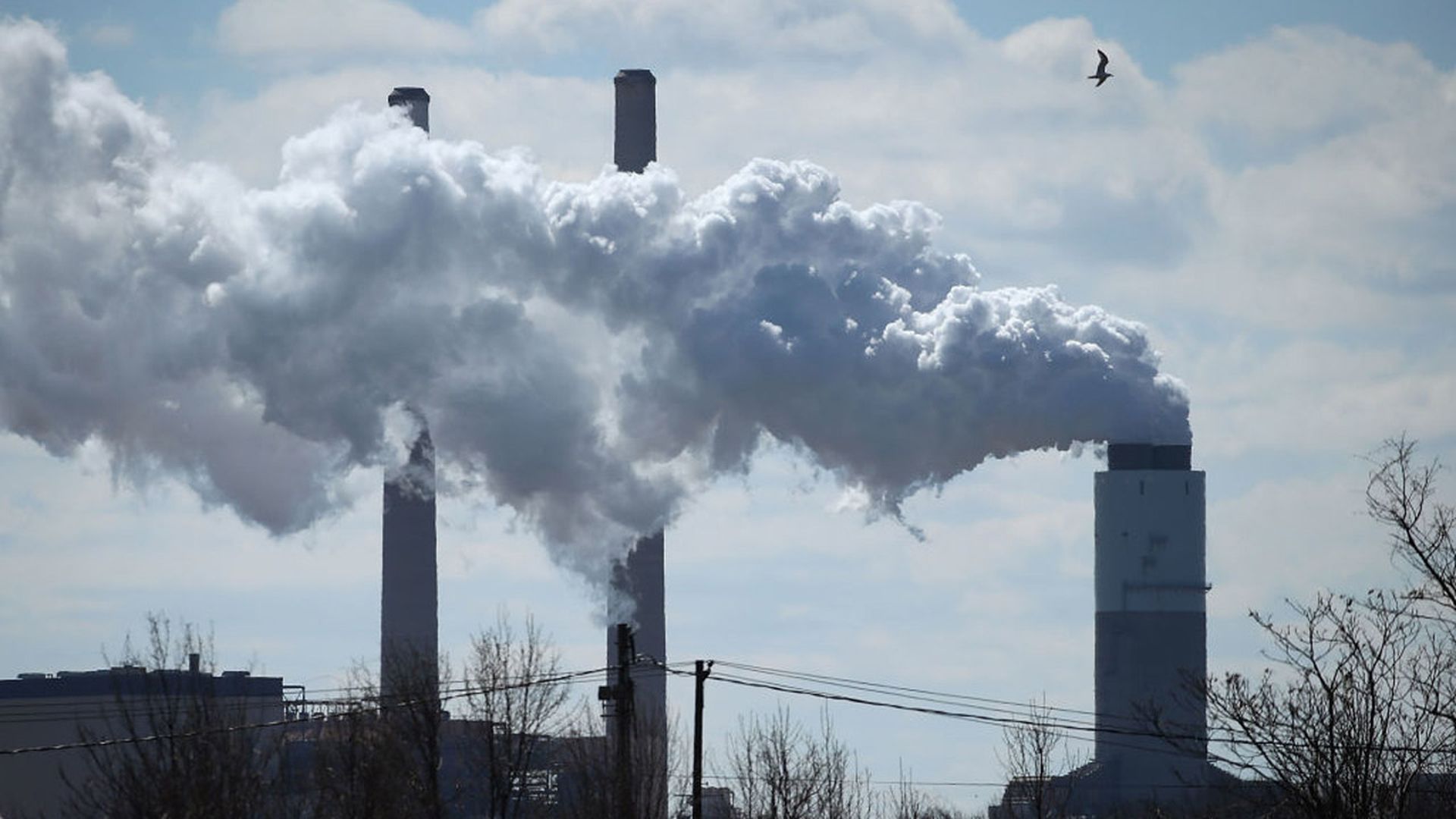 A new analysis concludes that local and regional governments, as well as corporations, can play a major role in cutting carbon emissions enough to prevent runaway global warming — but working together is crucial to making that happen.
Why it matters: The report is the most comprehensive global analysis yet of climate plans by cities, state and regional governments, and companies.
A Yale University interdisciplinary project called Data-Driven Yale released the report along with the NewClimate Institute and a Dutch national institute called the PBL Netherlands Environmental Assessment Agency.
Where it stands: The existing pledges would lead to emissions in 2030 that are about three to four percent below where they would be under current national policies alone.
But far steeper reductions are possible if they work in concert via the many "international cooperative initiatives" (ICIs) that bring together some combination of countries, cities, state and regional governments, and businesses and civil society groups, according to the report. These groups typically come together around more ambitious and long-term goals than individual members.
Examples of those ICIs include America's Pledge (which is led by California Gov. Jerry Brown and Mike Bloomberg), several different groups of mayors worldwide, the Under2 Coalition, and many others.
Working through those ICIs could lead to emissions in 2030 that are one third lower than what's on tap under current national policies alone, bringing global emissions to around 36-43 gigatons of CO2-equivalent per year, which is much closer to a trajectory compatible with limiting the rise to two degrees Celsius.
The impact would be even greater if countries actually meet their Paris pledges (called "nationally determined contributions") as well.
"Combined, ICIs and fully-implemented NDCs would bring global emissions in 2030 into a range that is consistent with the long-term temperature goal of the Paris Agreement," the report states.
Go deeper