California passes legislation boosting carbon-free energy targets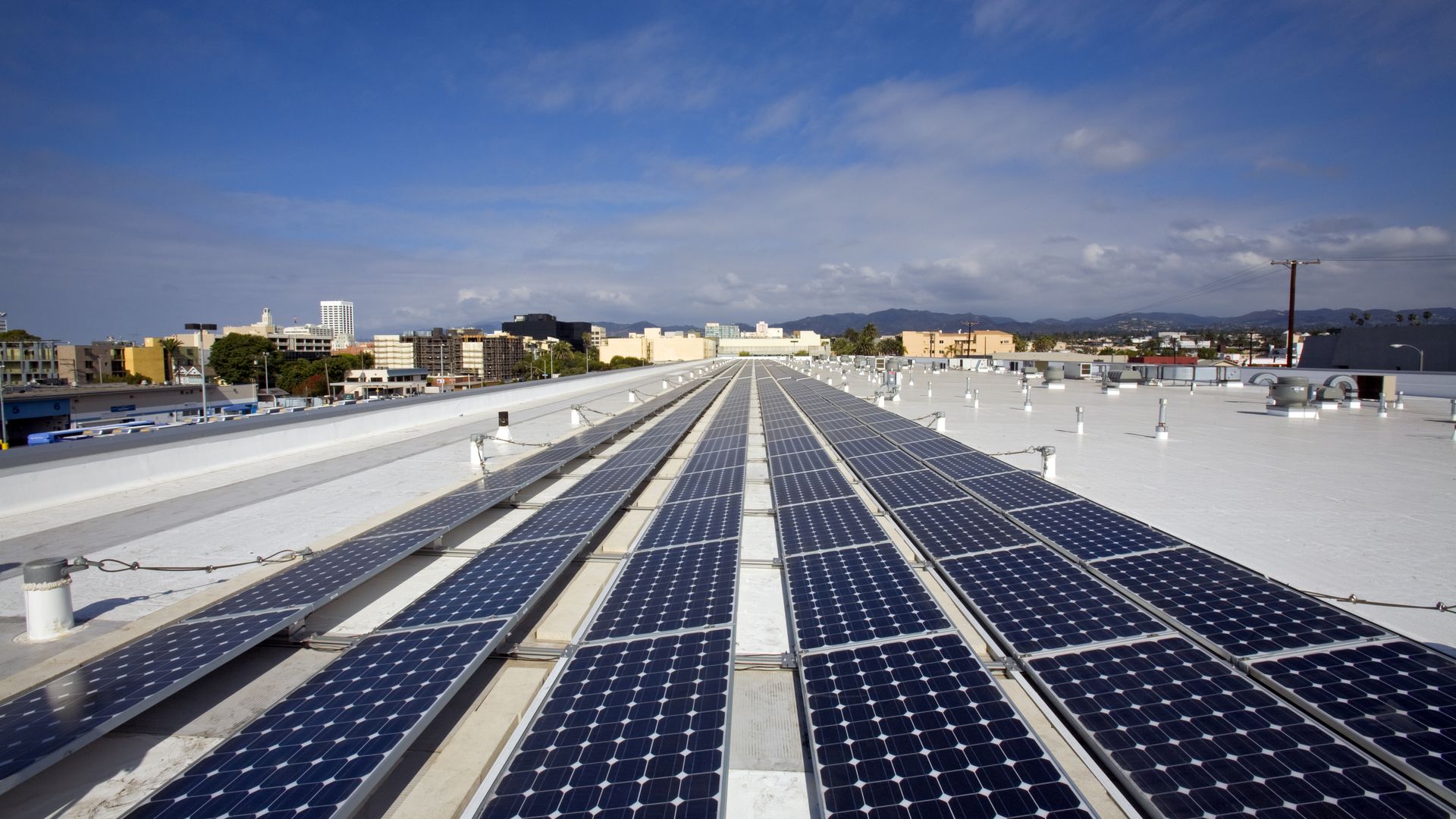 California's state assembly passed sweeping legislation last night that would have the massive state obtain 100% of its power from carbon-free sources by 2045 and boost the state's renewables-specific target to 60% by 2030.
Why it matters: California is among the world's largest economies. And, it's perhaps the most powerful sign yet of how states and local governments are pressing ahead with climate initiatives even as the White House backs off Obama-era federal efforts.
What's next: California's Senate has already passed its version, and the measures are expected to be reconciled within days and head for Democratic Gov. Jerry Brown's desk.
Brown is expected to sign the measure, according to several reports (although this Wall Street Journal story is a tad circumspect, noting that he expressed concerns about some details in a recent interview).
The big picture: Via the New York Times, "California joins Hawaii, which passed legislation in 2015 calling for 100 percent carbon-free electricity by 2045. Massachusetts, New Jersey, New York and Washington, D.C., are also considering such a mandate, according to the National Conference of State Legislatures."
Good point: The WSJ piece notes that the bill could have effects beyond California's borders, noting that last year the state "imported roughly 30% of its electricity generation."
Go deeper: The Los Angeles Times has in-depth coverage here.
Go deeper