Betsy DeVos proposes new rules for on campus sexual misconduct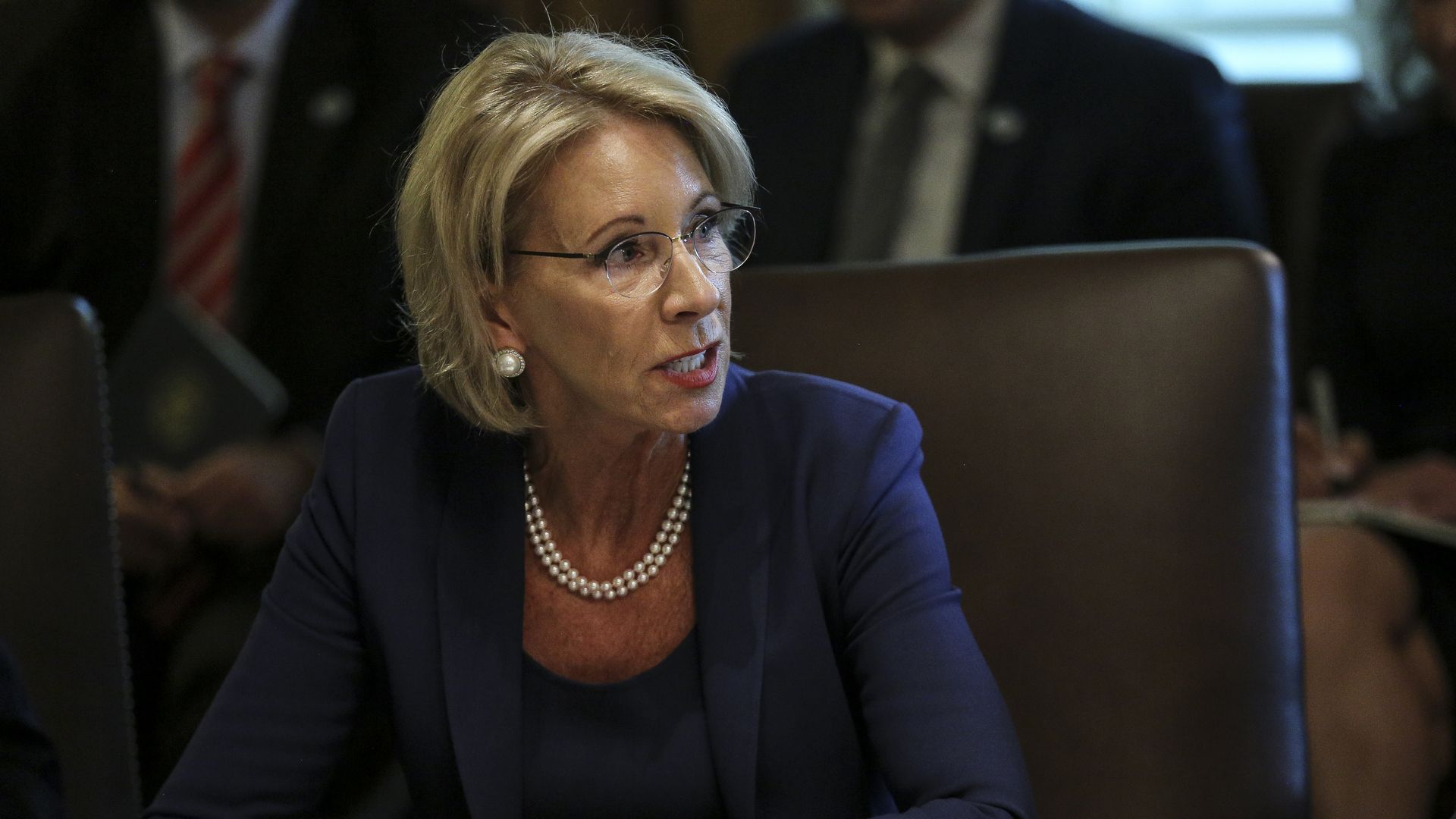 Department of Education Secretary Betsy DeVos has proposed new campus rules that would strengthen the rights of those accused of sexual assault on a college campus, narrow the definition of sexual harassment, urge schools to supply support resources for victims, and reduce schools' liability of such incidents, reports the New York Times who obtained a copy of the guidelines.
The big picture: DeVos' rules further push back on Obama administration guidelines to universities that decreased the burden of proof for accusers. The proposed rules require accusers to file complaints through "proper authorities" and establishes guidelines to determine whether schools properly address those complaints. DeVos' rules can be passed and made into law after a public comment period, unlike the previous guidelines from the Obama administration.
Go deeper