What they're saying: Apple may make a play for Tesla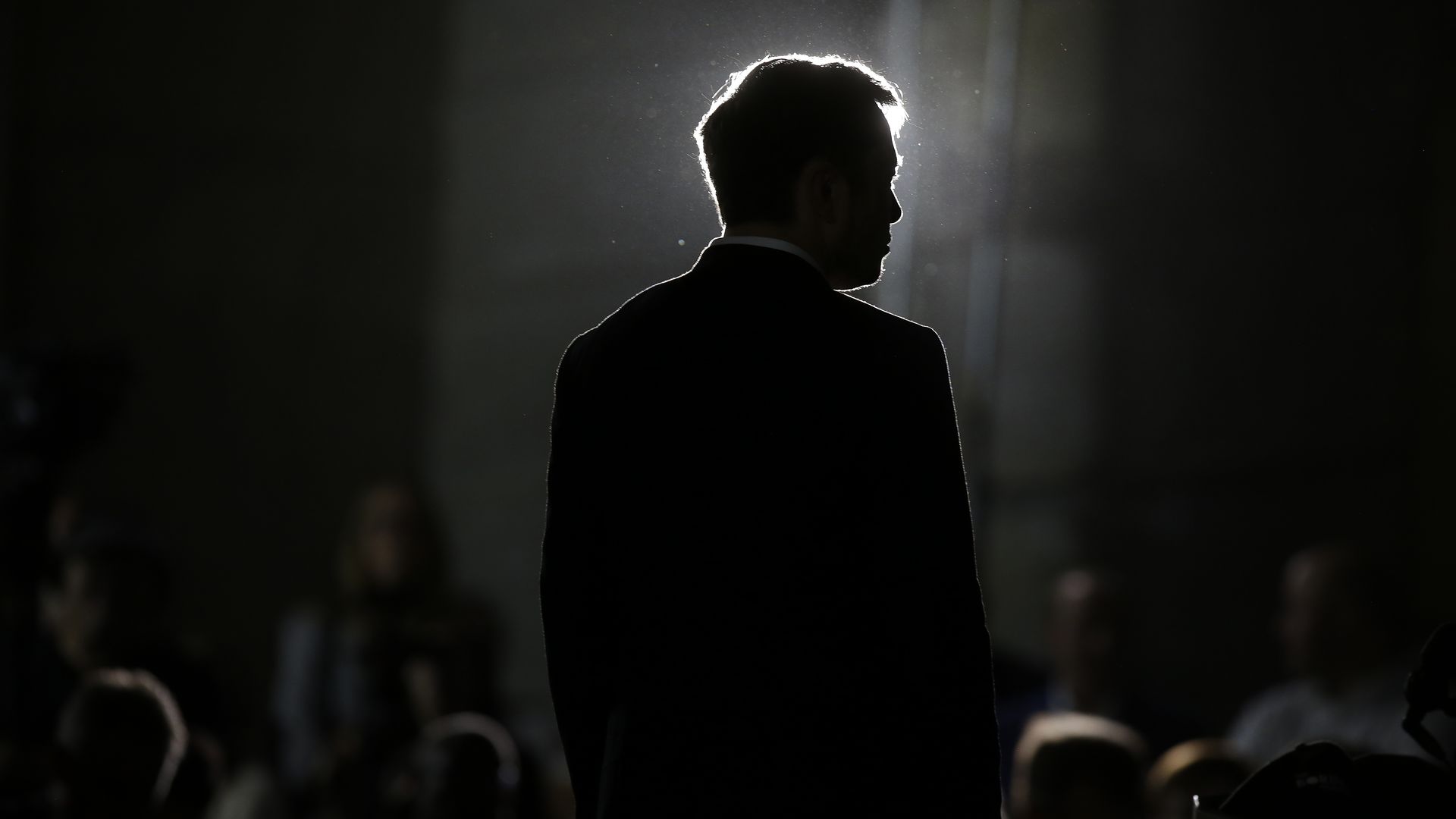 The recent state of tumult for CEO Elon Musk and Tesla is spurring fresh chatter about an idea that has been rattling around for a long time.
The big question: Should Apple buy Tesla, or at least acquire a major stake? After all, combining the pioneering companies has a certain appeal, given that Apple has an auto initiative and deep pockets, and Tesla has key electric vehicle tech, vision and expertise.
What they're saying:
Loup Ventures' Gene Munster revived the idea of a major equity investment, if only to basically knock it down, in this blog post Monday. If Tesla becomes profitable, which he expects, a merger is "nothing more than a fairy tale." But, he adds:
"If we're wrong, and Tesla fails to reach profitability in the next year, Apple gains the upper hand and becomes the most likely investor or buyer."
Fortune's Kevin Kelleher, even before Munster's post, explored the topic, noting at one point:
"Ross Gerber, CEO of Gerber Kawasaki, an investment management that owns Tesla shares, said on CNBC that Tesla's drop in market value could be [Apple CEO] 'Tim Cook's gift of all gifts.'"
Axios' Kia Kokalitcheva largely agrees with Munster. She tells me:
"Apple would definitely benefit from Tesla's car expertise, which is something it seems to really need given the slow movement on its car project that's had to reconfigure more than once."
"At the same time, Apple could help Tesla as far as quality standards, production, operations, which Tesla lacks despite its great visions and similar values such as design."
"But I really don't foresee Apple going along with Tesla CEO Elon Musk's unpredictable personality and behavior without having a say over the company (or having to constantly battle with him over every decision) and Musk is never leaving Tesla (at least not on his own accord)."
Our thought bubble: It's all a long shot. But one reason it's coming up again is that Tesla's latest problems — the aborted take-private plan, Musk's erratic behavior, the stock price fall — are raising fresh doubts about the long-term viability of Tesla as a stand-alone company.
Go deeper