Andreessen Horowitz is changing up its fundraising strategy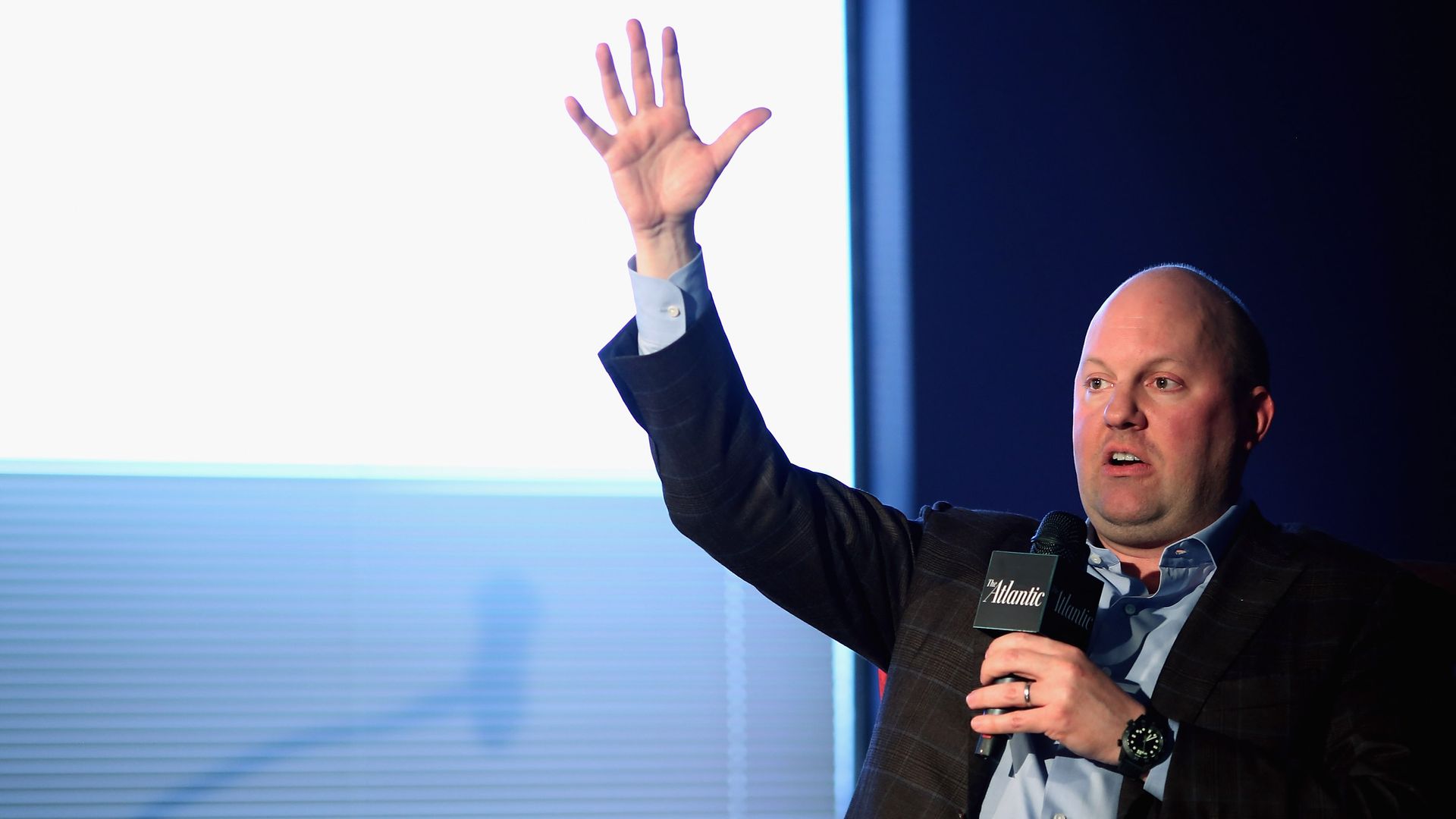 Venture capital firm Andreessen Horowitz is changing up its fundraising strategy, moving away from multi-stage, multi-sector flagship vehicles, Axios has learned from multiple sources.
Why it matters: This is part of a broader alt assets trend toward specialized funds, in terms of both sector and stage. Most institutional investors seem to prefer this strategy, as it plays nicely with their own asset allocation plans, although some larger LPs still prefer to make single commitments to preferred managers.
The history: Andreessen Horowitz has raised five flagship funds, most recently a $1.5 billion vehicle in mid-2016. But it began experimenting with sector-specific funds one year earlier, raising $200 million for a biotech-focused vehicle and a $450 million successor last year. Then, earlier this summer, it raised $300 million for a fund that both backs blockchain-focused startups and buys crypto-assets.
What's next: Expect Andreessen Horowitz early next year to raise around $750 million for an early-stage fund dedicated to consumer and enterprise software companies. It also will raise a growth equity fund, able to invest across sector.
No comment from the Silicon Valley-based firm, natch.
Go deeper