U.S. policy in Yemen unchanged despite report of possible war crimes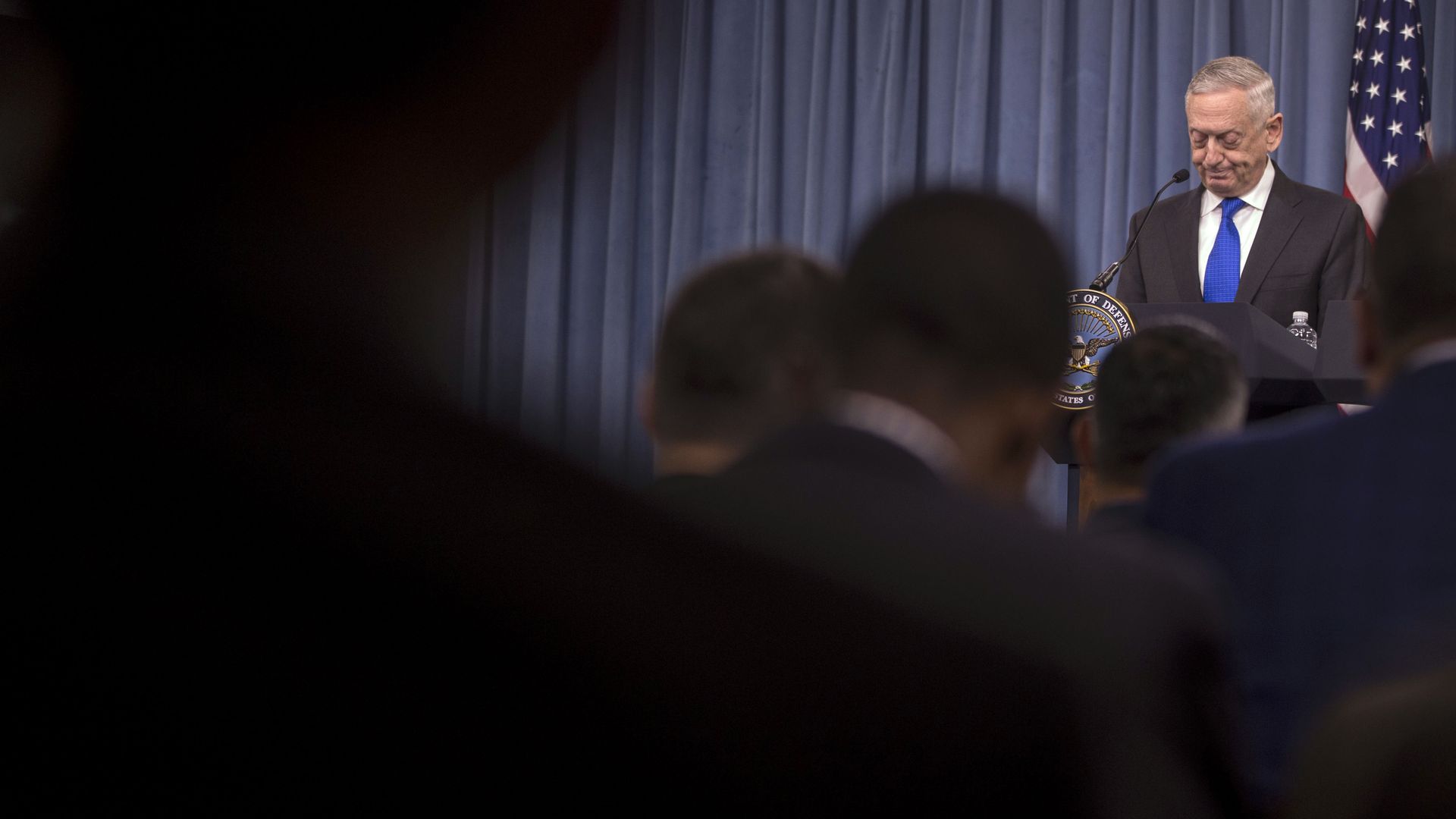 A new UN report details potential war crimes committed by the warring factions in Yemen, including by the Saudi-led coalition backed by the United States.
The big picture: Most of the at least 16,706 civilian casualties over the last three years are due to coalition airstrikes, according to the report. On Tuesday morning, Defense Secretary Jim Mattis told reporters the U.S. would "continue to work" with the coalition, from whom he has "not seen any callous disregard" for human life.
The details
From the report: The UN experts found "reasonable grounds to believe that the Governments of Yemen, the United Arab Emirates and Saudi Arabia are responsible for human rights violations, including unlawful deprivation of the right to life, arbitrary detention, rape, torture, ill-treatment, enforced disappearance and child recruitment, and serious violations of freedom of expression and economic, social and cultural rights, in particular the right to an adequate standard of living and the right to health."
From Mattis: "Our conduct there is to try and keep the human cost of innocents being killed accidentally to the absolute minimum."
Go deeper