Federal court strikes down North Carolina congressional map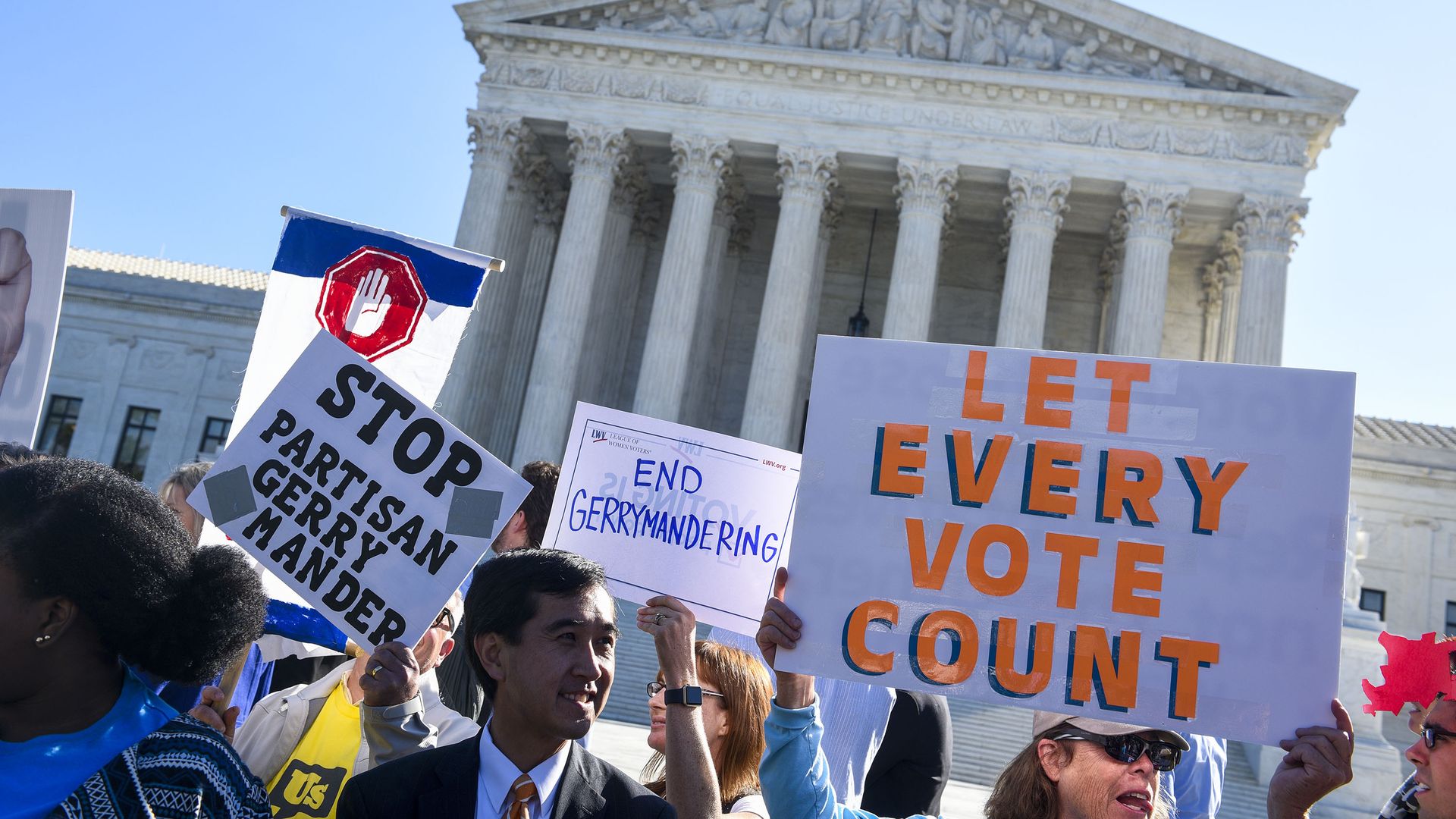 A panel of federal judges, for the second time this year, struck down North Carolina's congressional map on Monday, condemning it as unconstitutional because Republicans had drawn it to maximize their electoral advantage.
Why it matters: The ruling has raised the possibility of a court-ordered redrawing of new districts before the November elections. And even though primary elections have already been held, the judges concluded that they would not allow future elections to be held using the current voting lines.
The details: The Supreme Court ordered the lower court in June to take another look at the partisan gerrymandering case in the wake of its decision in a similar Wisconsin challenge. The high court urged plaintiffs to prove they have standing in each district in order sue on the grounds of partisan gerrymandering. And now, the North Carolina court said plaintiffs have standing in the case.
What to watch:
North Carolina Democrats and voting rights advocates — seeking to invalidate the map that gave Republicans 10 of the 13 U.S. House seats in 2016 with just 53% of the statewide popular vote — believe the case offers clear evidence of direct injury to voting power.
Republicans are expected to appeal to the Supreme Court. But with Justice Anthony Kennedy's retirement, election law expert Rick Hasen wrote that an "emergency action could well fail, leaving the lower court opinion in place."
But if the General Assembly is ordered to redraw the map, it must do so by Sept. 17, the court said. Both sides have until Friday to weigh in on the possibility of holding congressional primaries again under a new map.
The big picture: A redrawing has the potential to impact the balance of power in the House as Republicans are seeking to maintain control this fall.
Go deeper