Facebook rolls out plan for carbon cuts and 100% renewable power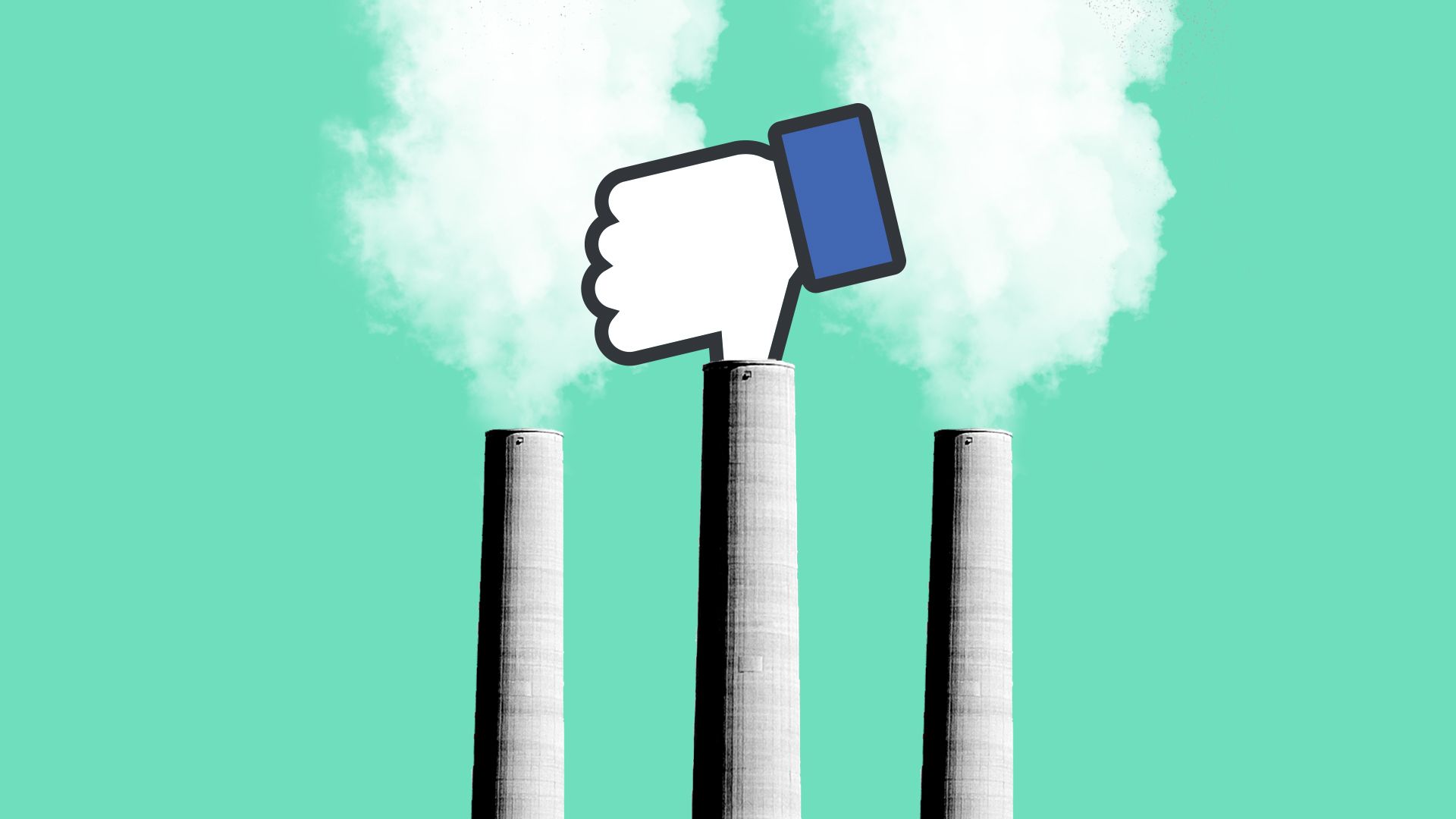 Facebook plans to cut its greenhouse gas emissions by 75% in 2020 and power its worldwide operations solely with renewable energy by the end of that year, the company said Tuesday.
Why it matters: Data centers for major tech companies suck up lots of power — those operations accounted for the vast bulk of Facebook's 2.46 million megawatt-hours of electricity use last year.
That's enough to power over 228,000 average American homes, according to a back-of-the-envelope calculation using Energy Information Administration data on average residential power use.
Facebook, according to its website, was responsible for 979,000 metric tons of carbon dioxide equivalent last year, and roughly two-thirds came from powering data centers.
The big picture: Tuesday's announcement is the tech giant's first greenhouse gas target. And it expands on a prior pledge of getting 50% of its power from renewables, which the company says it reached last year.
It highlights the growing role of corporate procurement in driving expansion of wind and solar power, and tech industry giants are playing a major role. Renewable purchasing deals are at record levels this year.
More broadly, Apple announced in April that all its worldwide operations are now powered by renewables, the same month that Google said it met 100% of its worldwide power needs with renewables for the first time last year.
How it works: Facebook said it will use a variety of contracting methods, such as renewable energy tariffs and direct power purchase agreements, to meet its renewables target.
"All of the projects are additional and new. In other words, these projects would not be happening without the long-term financial commitment that Facebook has undertaken," spokeswoman Melanie Roe said.
In one case, the company announced a deal with Pacific Power last month to build 437 megawatts worth of solar projects to supply an Oregon data center.
Go deeper: The corporate renewables surge.
Go deeper