John McCain's climate legacy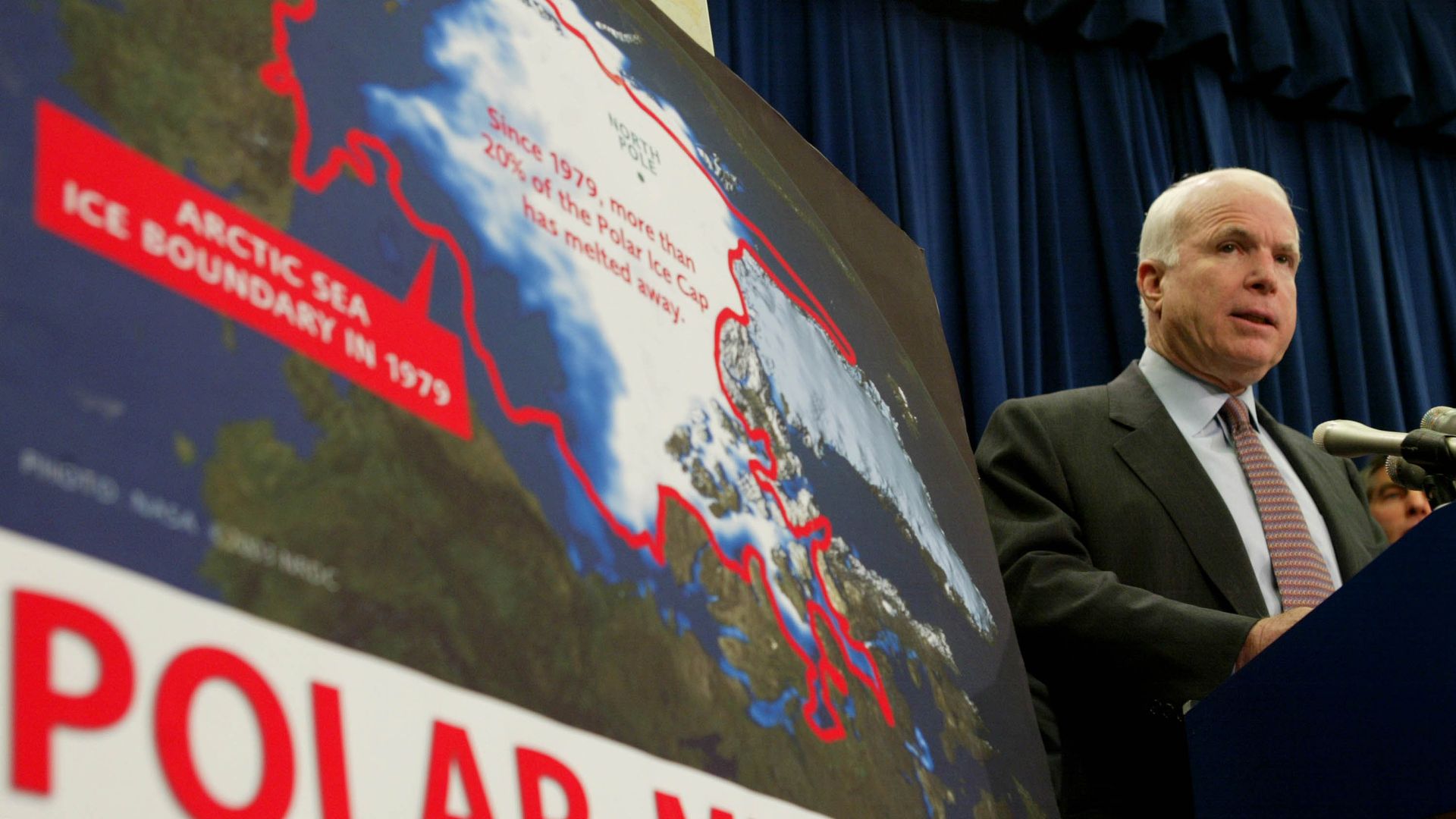 The late Sen. John McCain explored and embraced science on global warming and co-authored early versions of cap-and-trade legislation, working across the aisle.
Flashback: Via Bloomberg BNA, "When McCain won the Republican Party's presidential nomination in 2008 to face off against Obama, it was the first time both candidates for the presidency backed legislation to cap U.S. emissions."
The cap-and-trade measures he introduced ultimately failed in 2003 and 2005 (though the 2003 version got 55 votes).
Yes, but: McCain grew less involved with the topic as the years went on.
This detailed story from Inside Climate News yesterday points out that he didn't work on efforts to craft a Senate bill in 2010, when the Senate's political window to get a bill across the finish line had opened (though its debatable by how much).
He also voted for an unsuccessful measure that year to thwart the Obama administration's regulatory authority over greenhouse gases.
The intrigue: However, in 2017 he cast the decisive vote when the Senate very narrowly rejected a GOP-led move to kill Obama-era regulations to curb methane emissions from oil-and-gas development on public lands.
"McCain can be seen on the floor facing off heatedly against a half-dozen GOP senators who surround and block him before he gestures thumbs-down, a foreshadowing of his later decisive vote against the Obamacare repeal," Inside Climate News reports.
Go deeper