John McCain's finest moments as a senator
Senator John Sidney McCain III, after a lifetime of service to America, died Saturday at age 81 in his beloved Arizona. For a man with many finest hours, here are a few.
McCain's thumbs-down on health care
In July 2017, the senator said he could not vote for his party's health care bill "in good conscience" after it didn't receive the proper hearings or input from Senate members. His cancer diagnosis had been announced just days before the early-morning vote.
McCain defends Barack Obama
In October 2008, while running against Barack Obama, McCain defended his opponent and called him a "decent family man" after one of McCain's supporters called him an "Arab."
McCain talks regret on Confederate flag
I feared that if I answered honestly, I could not win the South Carolina primary. So I chose to compromise my principles.
In April 2000, McCain apologized after not condemning the Confederate flag while campaigning in South Carolina. He vowed to always tell the truth, but said he broke his promise and principles in that moment.
McCain calls out Trump after meeting with Russia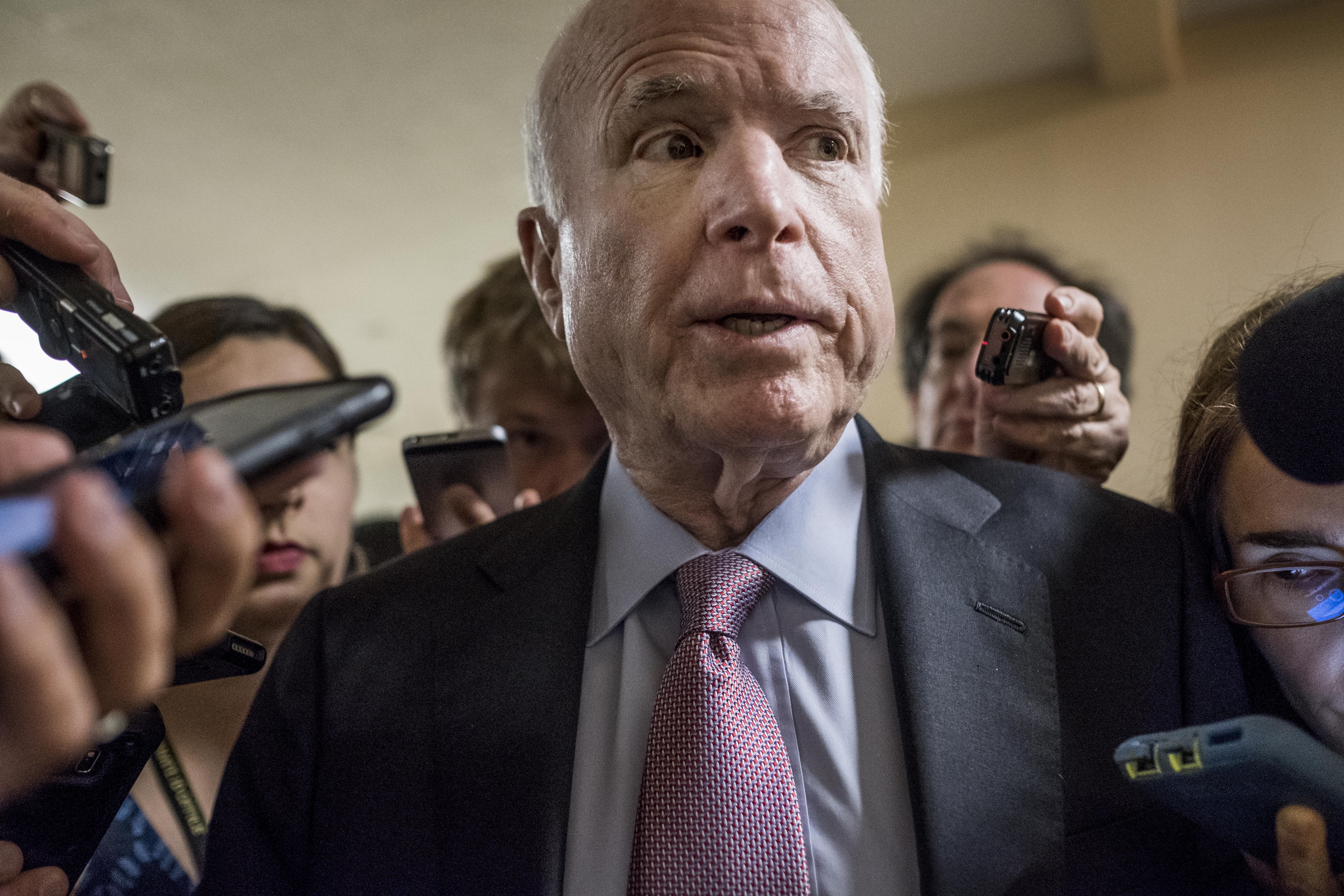 Last month, McCain criticized President Trump for his summit with Vladimir Putin, saying "no prior president has ever abased himself more abjectly before a tyrant."
McCain accepts Liberty Medal from Biden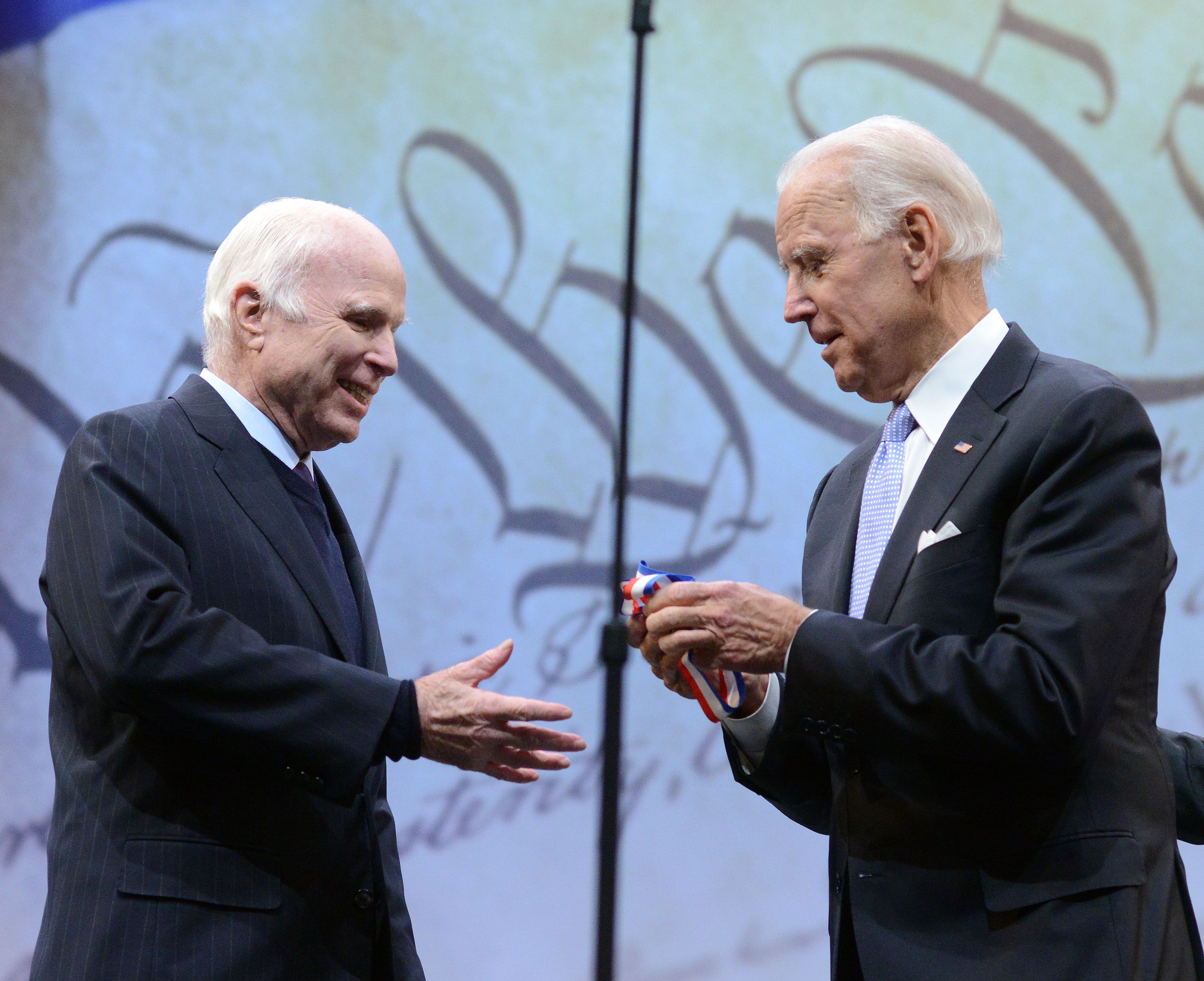 In October 2017, McCain was awarded the National Constitution Center's Liberty Medal for his lifetime of sacrifice for the nation. In his acceptance speech, he warned the audience about the rise of "half-baked, spurious nationalism."
Go deeper