In our earbuds: Venture capital and electric buses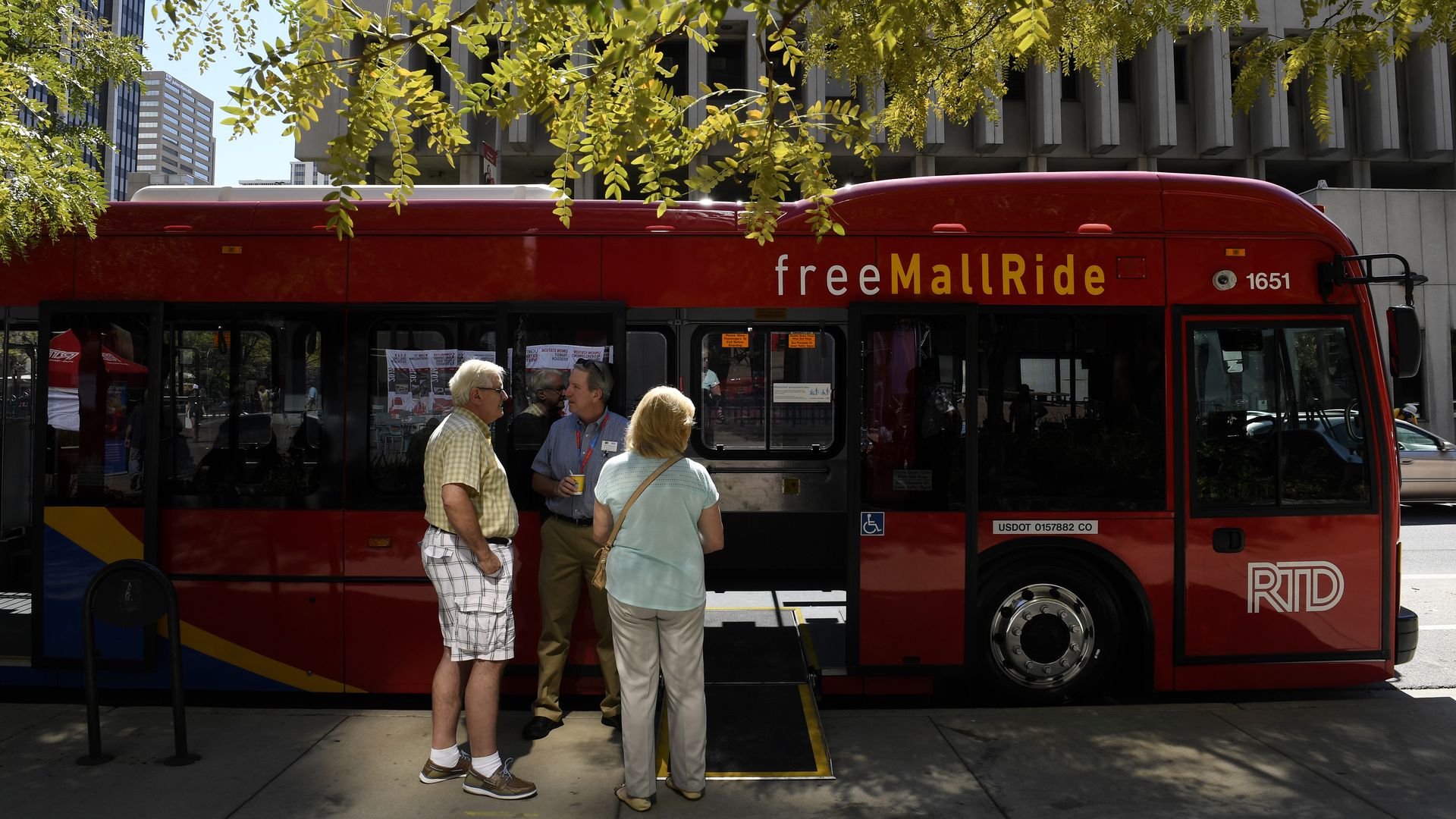 The latest episode of the Experts Only podcast from CleanCapital is an interesting chat with Nancy Pfund, a veteran investor in clean energy companies.
The big picture: The interview ranges from her background in the industry to opportunities for applying advanced grid technologies in Africa.
At one point, Pfund, a founder of DBL Partners, muses about the intersection of clean energy startups and U.S. policy:
"Most entrepreneurs, especially 10 years ago, weren't really interested in policy. In fact, many of them don't like it. They are entrepreneurs for a reason — to be unfettered, and go after that marketplace opportunity."
"However, what I have seen and been encouraged by is that the smart entrepreneurs, as soon as they realize that, oh, there is a public utility commission or there is the investment tax credit that gets voted on in Washington, they are quick learners."
"Even though many of them still don't like it, the best of them embraced it, or hired people that would embrace it, and so it has been an education for many, and for all of us really. We had no idea how politicized this field would become."
Another good listen is this new interview with Ryan Popple, the CEO of the major electric bus manufacturer Proterra, who was previously with the heavyweight VC firm Kleiner Perkins Caufield & Byers.
He appears on Watt It Takes, a podcast that's a collaboration between Greentech Media and Powerhouse, a co-working space and seed fund in California.
Why it matters: The growing use of electric passenger buses by local governments offers a way to cut transportation sector emissions of carbon dioxide and traditional pollutants.
At one point in the wide-ranging chat, Popple discusses the prospects for the electrification of other heavy-duty vehicle sectors and how his company could play a role:
"I also want to see Proterra helping the rest of the heavy-duty vehicle sector get off of diesel faster. I don't necessarily want Proterra to take on too much too fast, but there is stuff that we have figured out in buses that applies almost drag-and-drop into other big, heavy vehicles that start and stop all the time."
"I hope that five years from now, in whatever way we can, whether it is hardware of software, we are also supporting the beginnings of a really vibrant school bus market, for example."
Go deeper