The big picture: Some universities avoid harsh NCAA sanctions for violations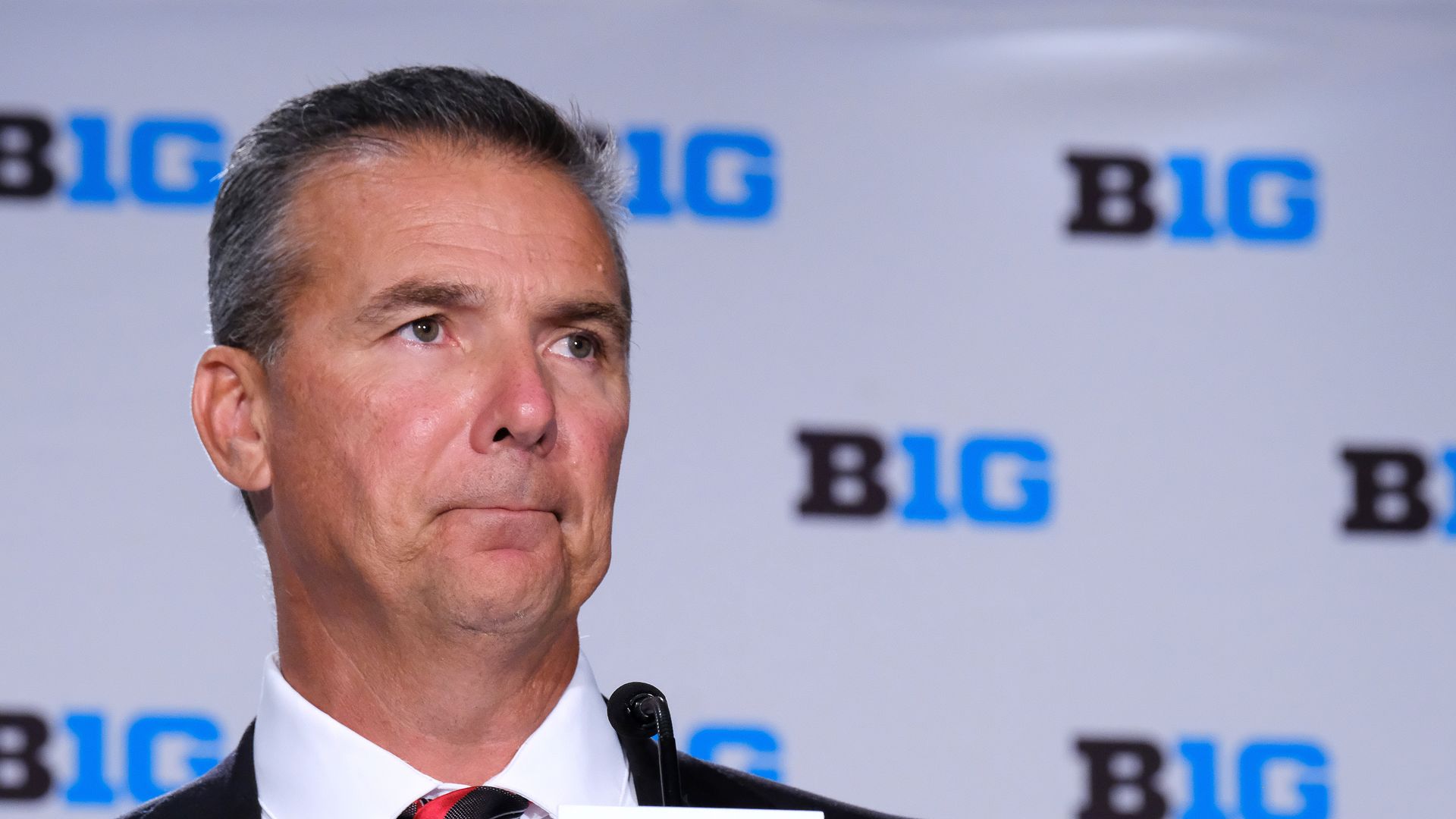 Ohio State football coach Urban Meyer was suspended by the school for the first three games of the season after it was alleged that a coach on his staff had been abusing his wife while still employed by the team.
The big picture: The suspension will likely serve as the biggest penalty Meyer and Ohio State will face as part of the punishment for keeping the coach on his staff, Ralph Russo of the AP reports. This runs in contrast to a handful of other incidents where schools and athletes have lost scholarships, wins, titles and trophies from scandal.
Between the lines: It isn't unprecedented for the NCAA to punish schools following misconduct by a team or team member, including the coaching staff.
USC's football and basketball programs both had wins vacated by the NCAA after it was revealed that two star players received improper benefits from school boosters.
Louisville's basketball program was forced to vacate its 2013 championship after news broke that recruiters used escorts to recruit some prospects.
Up to 36 schools could be implicated in a two-year FBI investigation into schools allegedly funneling money from shoe companies to ensure players signed with those companies when they turned pro, ESPN reported in February.
But every school isn't always punished in the same ways for similar crimes.
Here's why: The NCAA's policies are intended to legislate fairness and competition, not the law. Russo writes, "Issues outside that...are mostly out of bounds to the NCAA."
Yes, but: Critics argue that the organization has passed on liability as a way to protect itself from potential litigation. The NCAA has penalized some schools for issues with the law in the past, as well.
What to watch: The NCAA is investigating Michigan State University after it was alleged that 14 school officials knew of reported sexual abuse by former school doctor Larry Nassar, who was sentenced to 40 to 175 years in prison for sexual assault.
Go deeper