Catholic Church faces ominous decline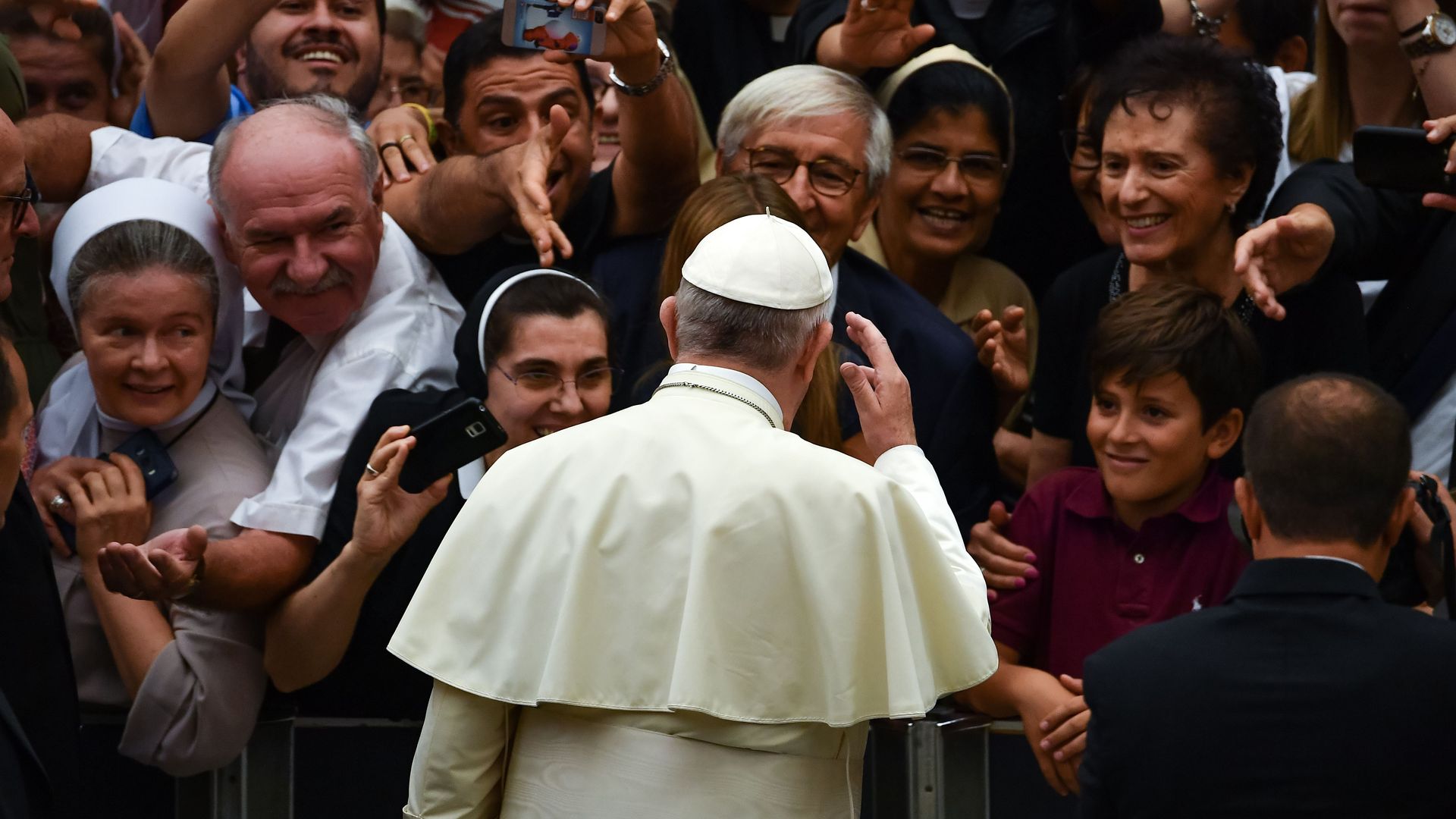 The Catholic Church's sex scandal is crushing one of the world's most powerful institutions. The numbers are brutal and speak to rapid, spreading decline: In the U.S., 6,721 priests were reported to U.S. bishops between 1950 and 2016, and 18,565 victims have come forward, according to Bishop Accountability, an advocacy group.
The bigger picture: Pope Francis arrives today in Ireland, a country whose once-unquestioned Catholic identity is now fading — a long-term trend in much of the West, which abuse scandals threaten to accelerate. The Church's image among people under 30 has never been worse, meaning the next generation of priests — and parishioners — simply may not be there.
848 priests around the world were defrocked by the Vatican for rape or molestation of children between 2004 and 2014, per CBS. More than 2,500 were handed lesser penalties.
What we're watching...
These scandals are hitting a Church that is already struggling with declining membership in nearly every country across Europe and the Americas.
A Pew survey found that, as of 2015, while 32% of Americans were raised Catholic, just 21% remained so. That drop off is more than twice the rate at which Americans left Protestantism. Church attendance also fell sharply.
Fewer young people consider themselves Catholic, according to Pew, which found that the median age for U.S. Catholics is 49, compared to 40 for members of other religions and 36 for America as a whole.
Globally, the numbers are less bleak. Membership in the Church has held steady at around 18% of the global population for decades, according to official Church data, with growth in Africa making up for declines elsewhere.
While the number of priests in the U.S. has fallen steadily, global numbers have not because, according to a 2015 Vatican report, Africa "does not yet seem to be affected by the crisis in vocations."
It's not just that people are becoming less religious. In Brazil, for example, Protestantism has grown rapidly as Catholicism has become less dominant. In much of the world, the number of Muslims is climbing.
Go deeper