T-Mobile breach may affect 2 million customers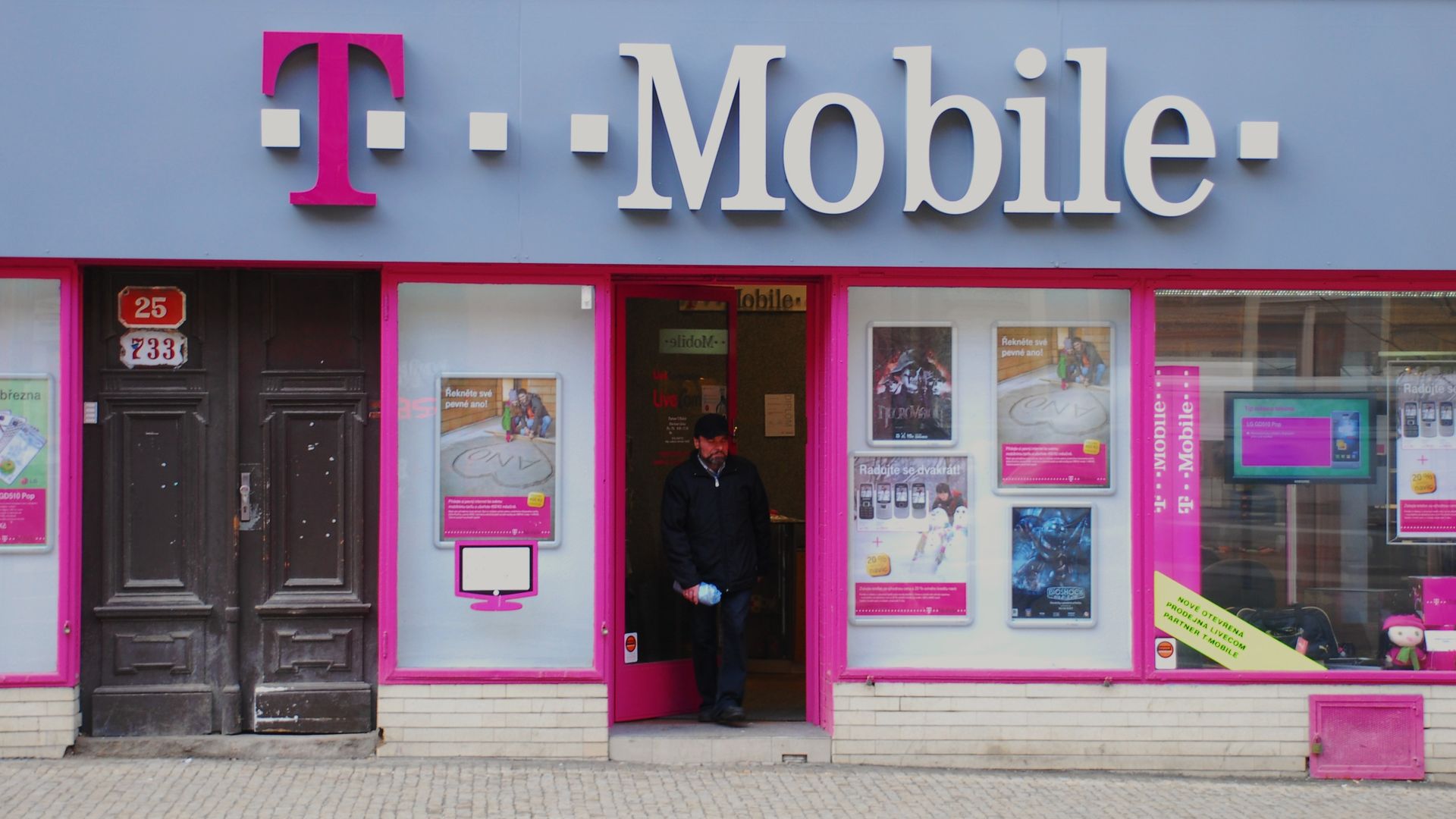 T-Mobile announced Thursday that a small percentage of its customers may have had information taken in a breach, with stolen data including "name, billing zip code, phone number, email address, account number and account type (prepaid or postpaid)." The data did not include passwords, social security numbers or financial information like credit card numbers.
Why it matters: Even though breaches like this do not carry the same identity-theft risks as those including social security numbers, or the same financial risks as those including credit card information, there is still some risk. The information could, for example, be used to send a fraudulent bill, coaxing users to give up credit card and password information.
The details: A T-Mobile official told Motherboard the breach affected around 3% of its 77 million customers — roughly 2 million people. If you were among them, you would have likely already been notified by T-Mobile or will soon be notified, according to yesterday's announcement.
Go deeper