Powell reiterates steady rate hike plan, economic strength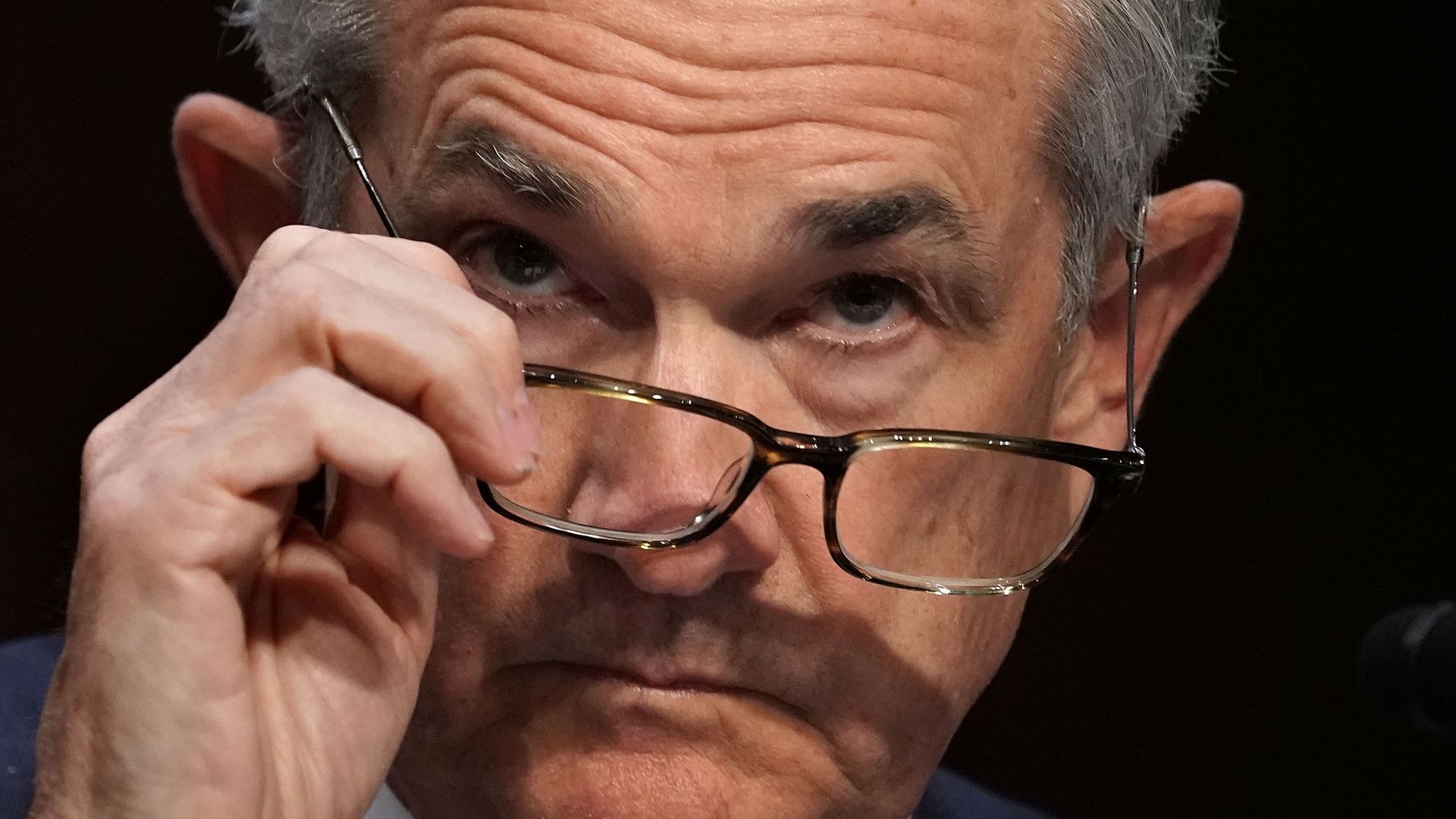 The main takeaways from Federal Reserve Chairman Jerome Powell's closely watched speech today in Jackson Hole, Wyoming were pretty much what Powell has indicated before: the economy is good, and interest rates are going to go up.
Why it matters: Investors were watching because they're looking for hints about how the Fed is considering the possibility of an "overheating" economy, the trade war or recent emerging market turmoil and what it means for the central bank's rate hike framework. But for this speech to a summit of central bank officials, Sarah House, a senior economist at Wells Fargo, tells Axios: "[Powell] is trying not to make waves."
What Powell said:
On rate hikes: "If the strong growth in income and jobs continues, further gradual increases in the target range for the federal funds rate will likely be appropriate."
On the strength of the economy: "With solid household and business confidence, healthy levels of job creation, rising incomes, and fiscal stimulus arriving, there is good reason to expect that this strong performance will continue."
Between the lines: There was no mention of trade or tariffs in the speech. Why? House tells Axios:
The heightened focus on this speech means that a mention of trade policy could be viewed as too much of a foray into the President's policy realm. Given that Fed independence is under more pressure than at any time in the past four decades, I think he's trying to lead by example and stick to his lane.
The backstory: It's Powell's Fed chair debut at the annual gathering, and the speech comes days after President Trump's most recent criticism of the Fed's raising of rates. Powell's comments are consistent with the minutes from the Fed's most recent meeting showed officials are ready to hike rates at least once more this year.
Go deeper:
Fed minutes show support for rate hike and concern about trade
Go deeper