Pope Francis heads to Ireland amid Catholic Church abuse backlash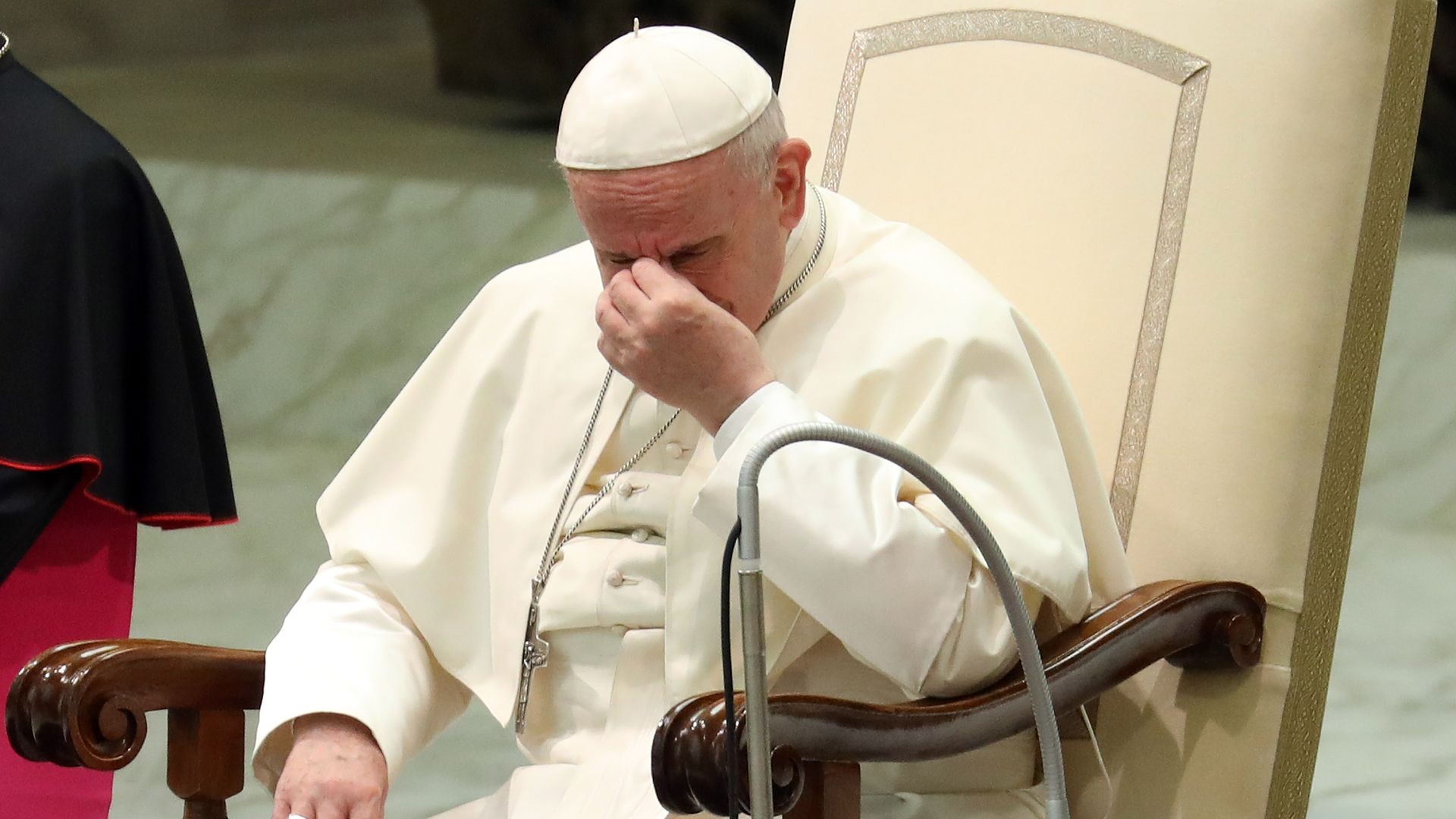 Pope Francis' is headed to Ireland, one of the most devoutly Catholic nations in the world, this weekend for the World Meeting of the Families rally, but his visit may be overshadowed by the horrifying report on child abuse that was released last week, NBC News reports.
The details: In 1979, more than 1 million people flocked to Phoenix Park in Dublin to see Pope John Paul II. Around 500,000 people are expected to show this year, but many are saying they'll use their tickets as a form of protest — claiming them and not going, as part of the "Say Nope to the Pope" campaign, per the Guardian.
Pope Francis released a letter earlier this week ahead of his trip, speaking out about abused children and the Catholic Church's "atrocities."
Maeve Lewis, executive director of Irish abuse survivor advocacy group One in Four, told NBC: "I would hope...that he would tell us exactly what he intends to do deal with of sexual abuse within the church. This visit is enormously distressing for a lot of survivors, it has reactivated a lot of the trauma and the pain that they experienced."
Go deeper