Majority-black Georgia county rejects proposal to close polling sites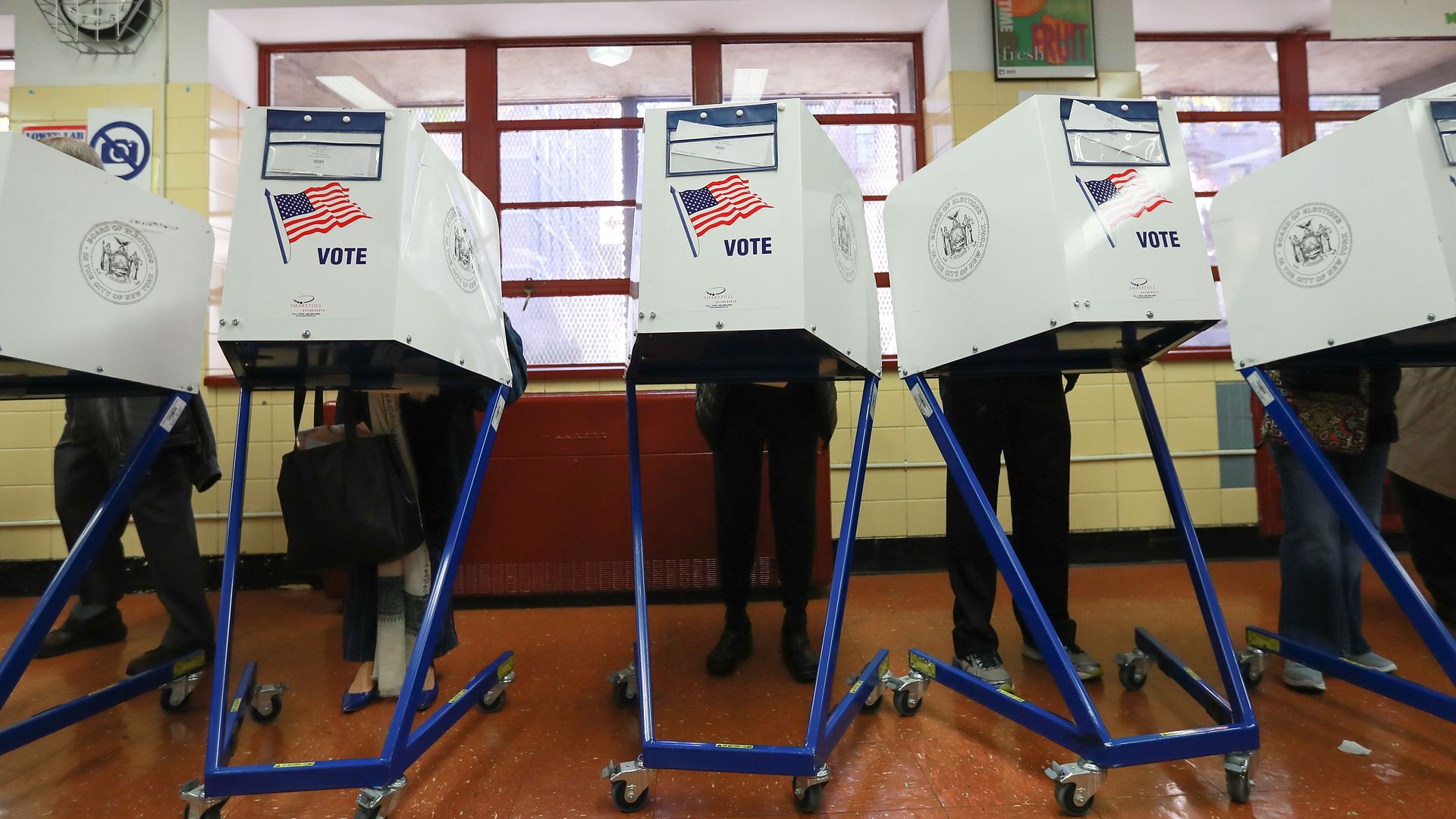 Election officials in Georgia on Friday scrapped a widely criticized proposal to close seven of the nine polling stations in a majority-black county less than three months before the midterm elections amid widespread outrage that it would suppress black voters.
Why it matters: The closures in the rural Democratic leaning Black Belt — which President Obama carried in 2008 and 2012, and Hillary Clinton won in 2016 — could have had significant implications in one of the most hotly contested races in November.
Meanwhile, Democrat Stacey Abrams, a former state House minority leader who is seeking to become the country's first black female governor, is heavily relying on highly motivated liberals and nonwhite voters to pull off a victory. The

latest census figures

says that Randolph County is more than 61% black.
The details: The decision comes the morning after officials terminated the contract of the proposal's architect. Michael Malone, who was hired this spring to run elections, recommended the closures last week, saying it would be a cost-saving measure and that the sites are in disrepair and inaccessible for persons with disabilities.
But voting rights advocates

asked why

the polling sites were opened for the primary and runoff elections earlier this year if they are not in compliance with federal law. They also argued that proposed closures are located in areas where car ownership is below average, and public transportation is virtually nonexistent — making it logistically difficult for especially low-income residents to vote.
In a statement after Friday's meeting, the board said the county's population and tax base had declined in recent years, and that there had been discussions regarding the number of polling places to save money. However, after acknowledging the uproar prompted by the proposal, it said it would not follow through with it.
The big picture: For decades, proposals like the one in Randolph County were subject to federal pre-clearance. But the Supreme Court in 2013 nullified a key provision of the Voting Rights Act, which had required jurisdictions with a history of racial discrimination to seek federal approval before changing their voting laws.
The 5-4 ruling in Shelby v. Holder had paved the way for a deluge of restrictive voting laws, leaving minorities' voting rights more vulnerable to suppression.
Go deeper