Gun control advocates threatening lawsuit against DeVos, Education Department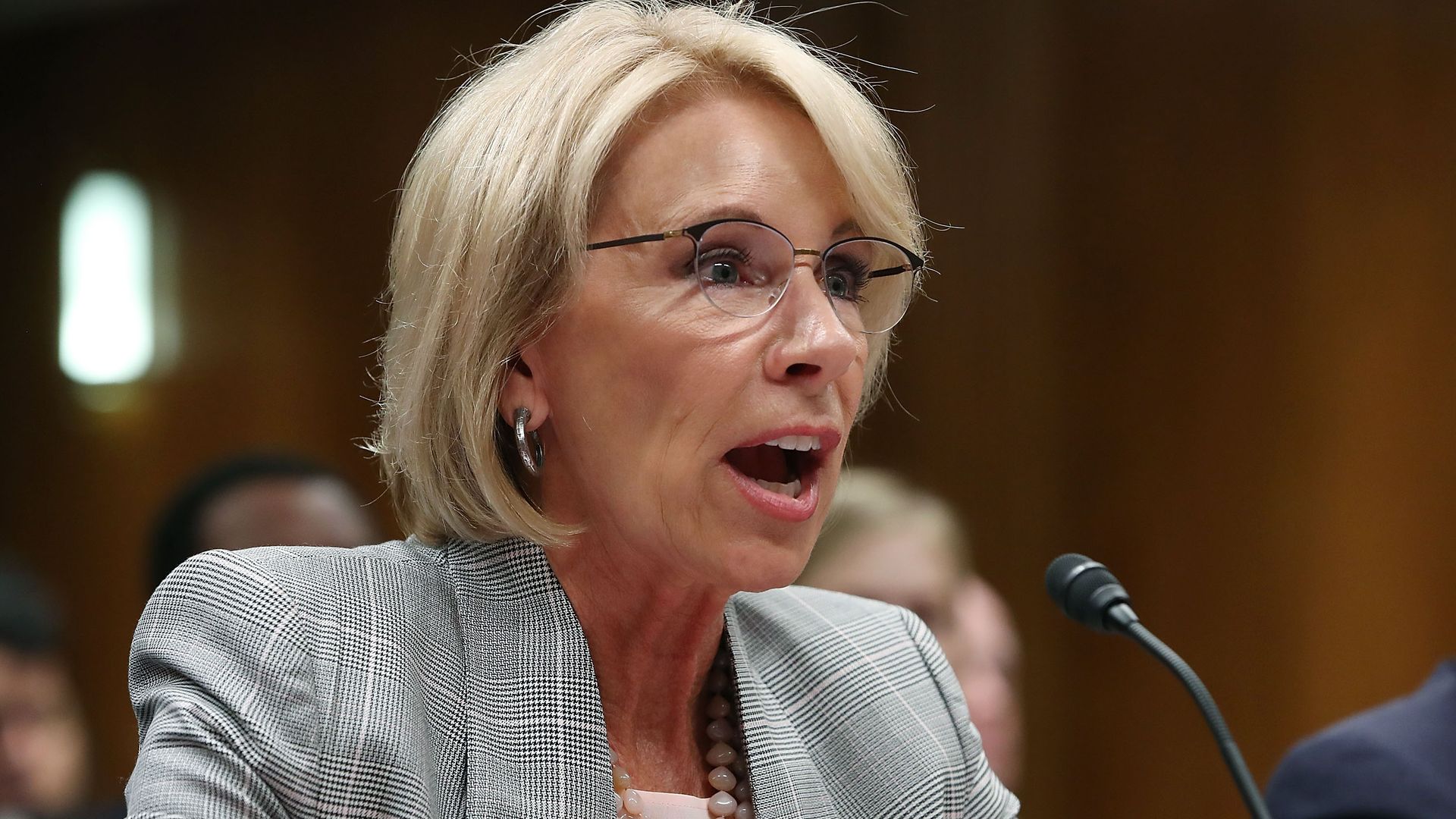 A coalition of teachers and advocates for gun control are threatening legal action against Department of Education Secretary Betsy DeVos and the department if it moves forward with a plan allowing states to spend federal funds to arm school faculty members, NBC News reports.
Why it matters: The department has said no decision is imminent yet, and it's unclear how this lawsuit could affect their decision. The department has explored the option of using federal funding granted by congress originally intended for school enrichment to provide the weapons.
Go deeper