Go deeper: The technologies saving Syrian lives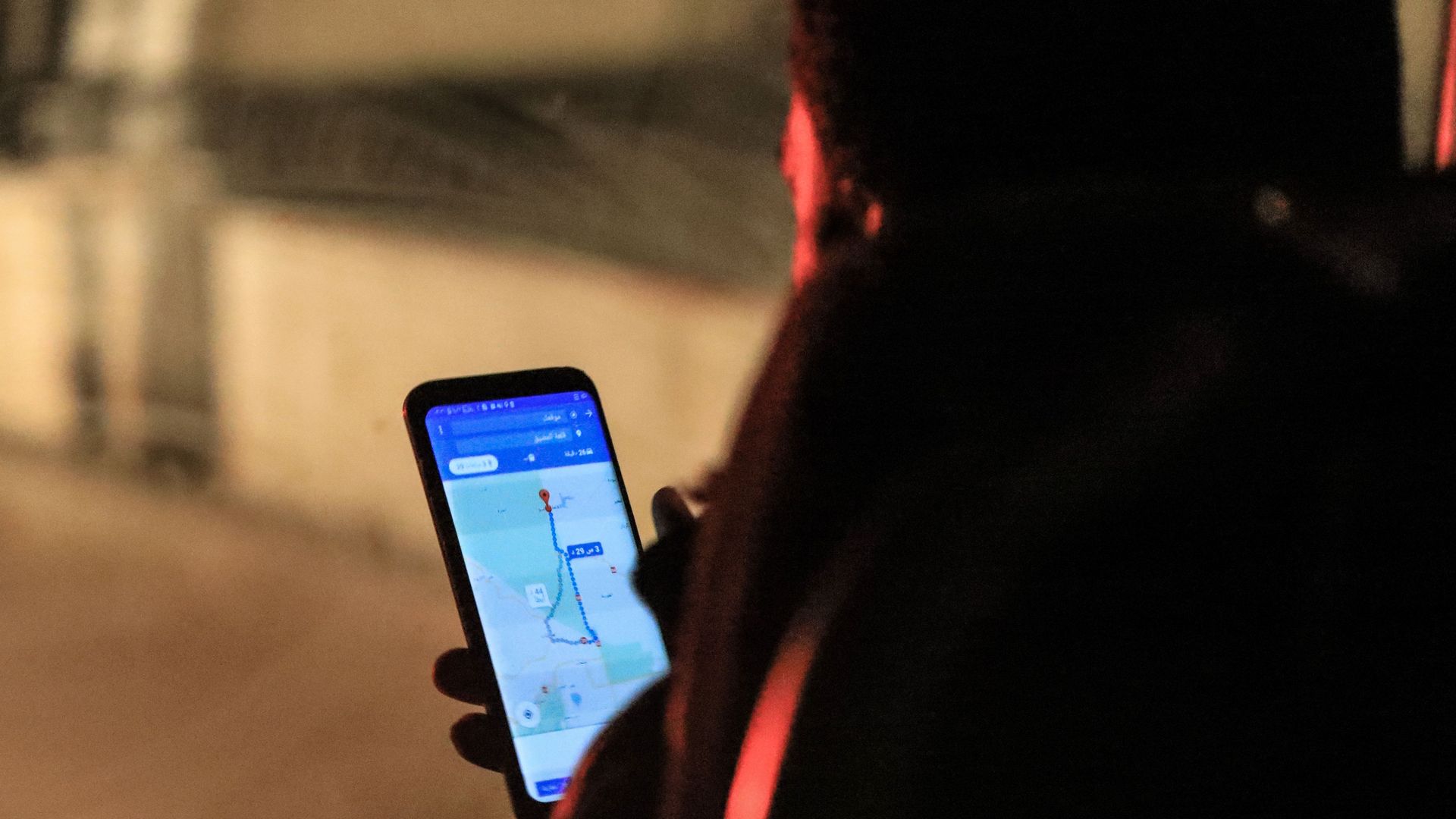 A smartphone app is being deployed in Syria to help alert communities about incoming aircraft in attempts to save civilian lives in the middle of the country's brutal war, the Washington Post reports.
The bottom line: While the exact numbers fluctuate from group to group, many organizations have put the death toll of the Syrian war in the hundreds of thousands. With civilians in the center of the conflict, apps and other technologies could change the game for how they survive and communicate.
Hala Systems (the Sentry system)
What it is: Hala is a network that allows volunteers to alert information about an incoming airstrike, giving civilians time to get out of an at-risk area. This is believed to have saved "hundreds of lives" and prevented even more injuries, per the Post.
How it works: Volunteers are on eight-hour shifts, watching the skies for any incoming aircraft. When they appear, they alert the network through an app of its "location, direction, and, if possible, type."
The information gets "refined with complementary data" from sensors placed surreptitiously around the area, which "determine speeds and aircraft models," the Post reports.
Those calculations are compared to previous ones, allowing the software to make predictions about the aircraft's "likely targets," the "chances of an airstrike," and the estimated timeframe of an attack.
A "network of alerts" is then sent out across social media platforms.
Gherbtna
A Syrian refugee, Mojahi Akil, created Gherbtna — which translates "to mean exile, loneliness or a feeling of foreignness," according to NPR — after arriving in Turkey.
What is it: The app, which holds a feature called Help Me, helps Syrian refugees "adjust to life in Turkey...where the rules and the laws are overwhelming."
How it works: A refugee can go to the site to find anything from "a meal that reminds them of home" per NPR, to step-by-step instructions on registering a marriage in Turkey.
NPR's Deborah Amos reports: "The Turkish government provides information for the site, and users share what they know. As the war in Syria drags on into a fifth year, refugees are forced to adjust to a long, uncertain stay... Syrians are afraid of their own government and so instinctively distrust officials."
Social media
The New York Times' bureau chief in Beirut, Anne Barnard, told the Times about the tech she uses while covering Syria.
What is it: Barnard said she uses familiar sites and apps like Twitter, Skype, WhatsApp, Facebook and Youtube.
How it works: These have helped journalists as well as civilians. Since protests began in 2011, Syrians "knew they had to film their own actions — and the government's crackdown — if they wanted the outside world to know," per Barnard.
Activists were able to film protests and attacks. The tools "became important for covering all sides and areas."
Journalists are able to use things like Skype and WhatsApp to "witness what a person is going through in real time," Barnard says; it also helps keep footage and imagery up-to-date.
On the other hand...
It's not just civilians using technologies in Syria; the L.A. Times reported in 2014 that a Saudi-backed militant group, the Islamic Front, was using a smartphone app called The Power of the Strike.
Per the L.A. Times, a released video showing the app in use showed fighters "selecting targets on a map, then cycling through a menu of weapons."
How it works: The app helps "fighters calculate artillery attacks," and helps them "calculate which weapon best suits the battle objective."
Go deeper