New EPA rule unlikely to stem the tide against coal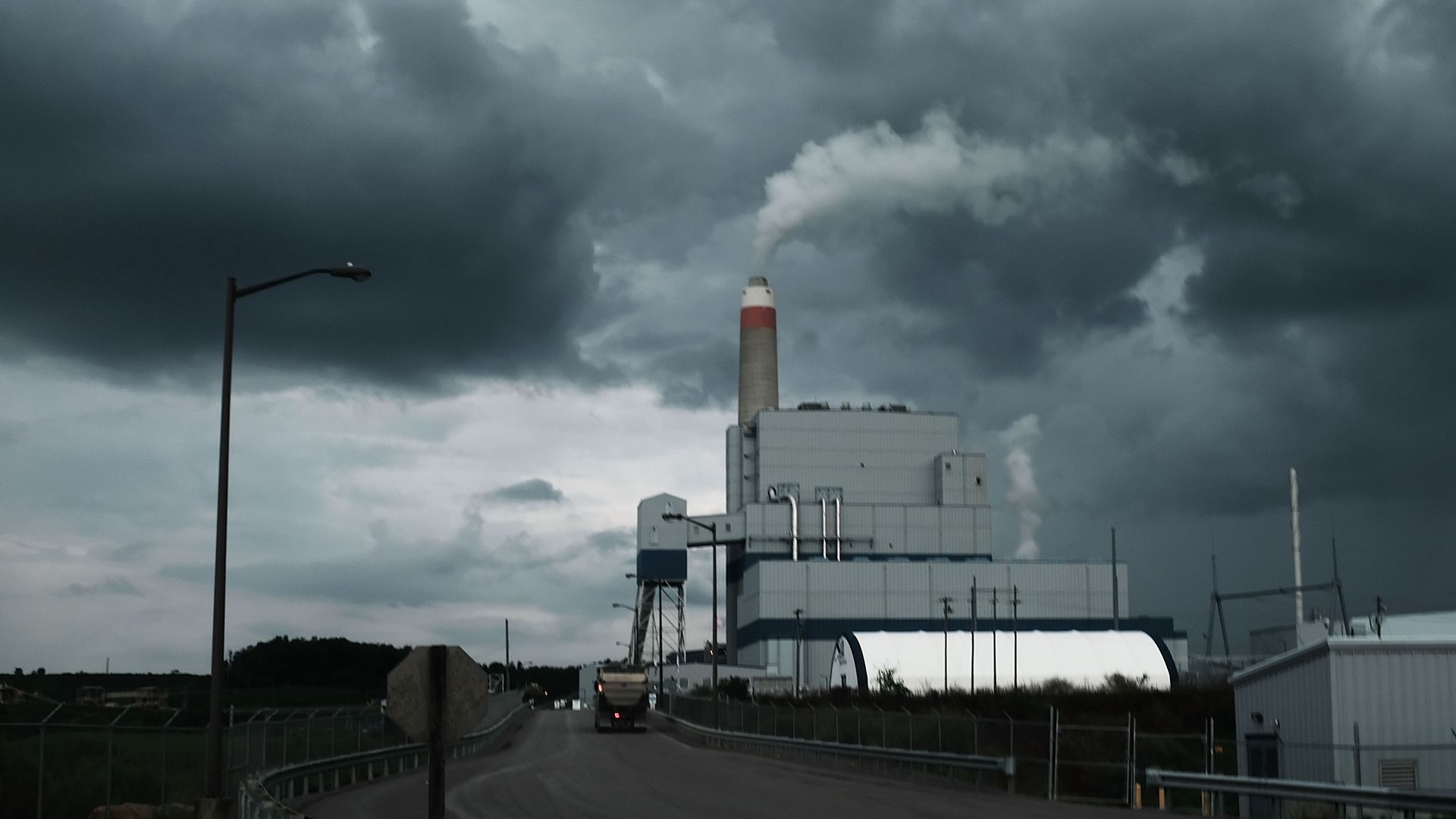 This week the EPA released its long-awaited proposed revision to part of the Obama administration's Clean Power Plan (CPP). The new Affordable Clean Energy (ACE) rule is less stringent than the current policy and could result in increased carbon emissions.
The big picture: The EPA is claiming to meet its mandate to regulate carbon emissions, while critics say ACE is yet another coal bailout scheme. Yet market forces might ultimately make the new rule moot.
The details: It appears that the only power plants ACE might affect are coal plants that are currently profitable but need capital investment to keep operating. Under the current rules, such investment triggers a provision requiring new pollution permits that limit the plant's carbon emissions, but wouldn't under ACE.
Yes, but: Because coal is seen as a risky investment, few financial institutions are likely to extend credit to invest in coal plants. Instead, the capital would likely have to come from utilities in areas where they can rate-base — i.e., include the costs of upgrades directly into rate-payer's bills — their investment.
But rate-based investment would likely require approval from regulators, who, since they are charged with keeping costs down, might find it hard to justify, given the current low prices of renewables and 5-year natural gas futures. Decisions to pursue life-extending upgrades for existing coal plants will be made on a plant-by-plant basis, but extending the life of plants would also subject them to more regulatory uncertainty. Even regulated, coal-heavy utilities like Southern Company say the rule does not change its plans to retire its coal fleets.
The bottom line: ACE might strengthen the hand of a few coal-fired power plants, but won't fundamentally change where the market is heading. Low-cost natural gas and renewables are already winning on price. For coal, ACE is just too little too late.
Joshua Rhodes is a research associate in the Webber Energy Group and the Energy Institute at the University of Texas at Austin.
Go deeper