Colorado governor candidates oppose anti-fracking initiative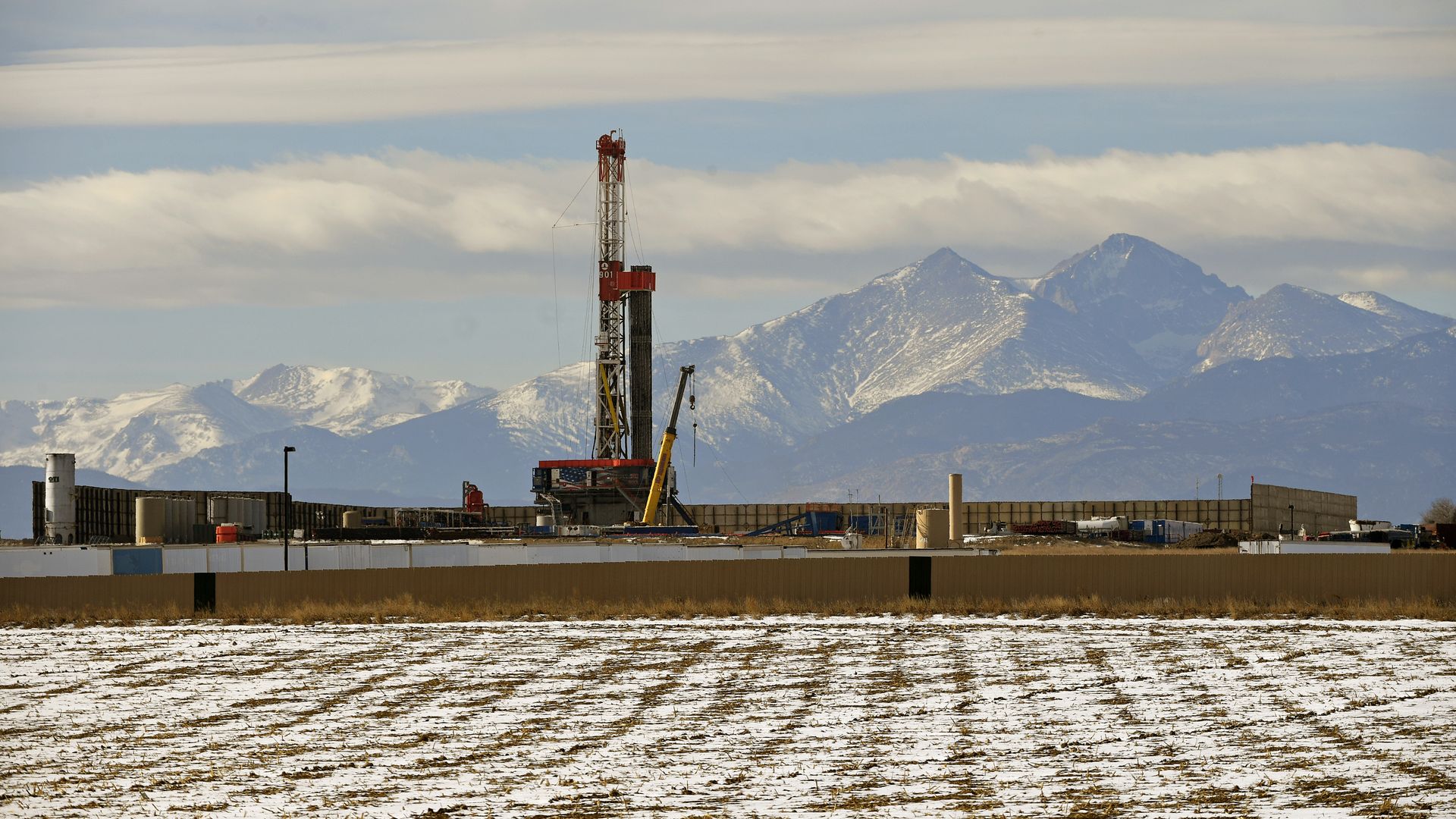 Colorado's candidates for governor from each party, speaking at an industry event in Denver on Wednesday, both expressed opposition to a likely ballot initiative that would significantly curtail oil and gas production in the state.
Why it matters: The opposition shows the influence and large economic footprint of the oil and gas industry in Colorado despite intense environmental and local resistance to increased development. Colorado, an important political battleground, is America's fifth-largest gas-producing and seventh-largest oil-producing state.
Quoted:
Republican Walker Stapleton, via Denverite: "This is nothing more than a job-killing measure, plain and simple."
Democrat Jared Polis, via Colorado Springs Gazette: "[W]e can't ignore the role that the oil and gas industry has played in our growth, or the significant wages and tax revenue it creates in our state. … But neither can we ignore the conflicts between homeowners and operators, between surface rights and mineral rights, between state government and local government."
One level deeper: The initiative would increase a buffer zone between buildings and future drilling from 500 feet to 2,500 feet, and expand it to other "vulnerable" areas, which could encompass rural areas. It's waiting for final state approval to make the ballot; backers are confident they have needed signatures.
The intrigue: Polis' position represents a nearly 180-degree turn. He helped fund a similar initiative in 2014, only to back off as he and Gov. John Hickenlooper, a Democrat, agreed to create a task force, which hasn't put concerns to rest as wells continue to pop up around neighborhoods.
Go deeper: An important oil-and-gas fight in Colorado.
Go deeper