Report: Saudi Aramco scraps massive IPO plan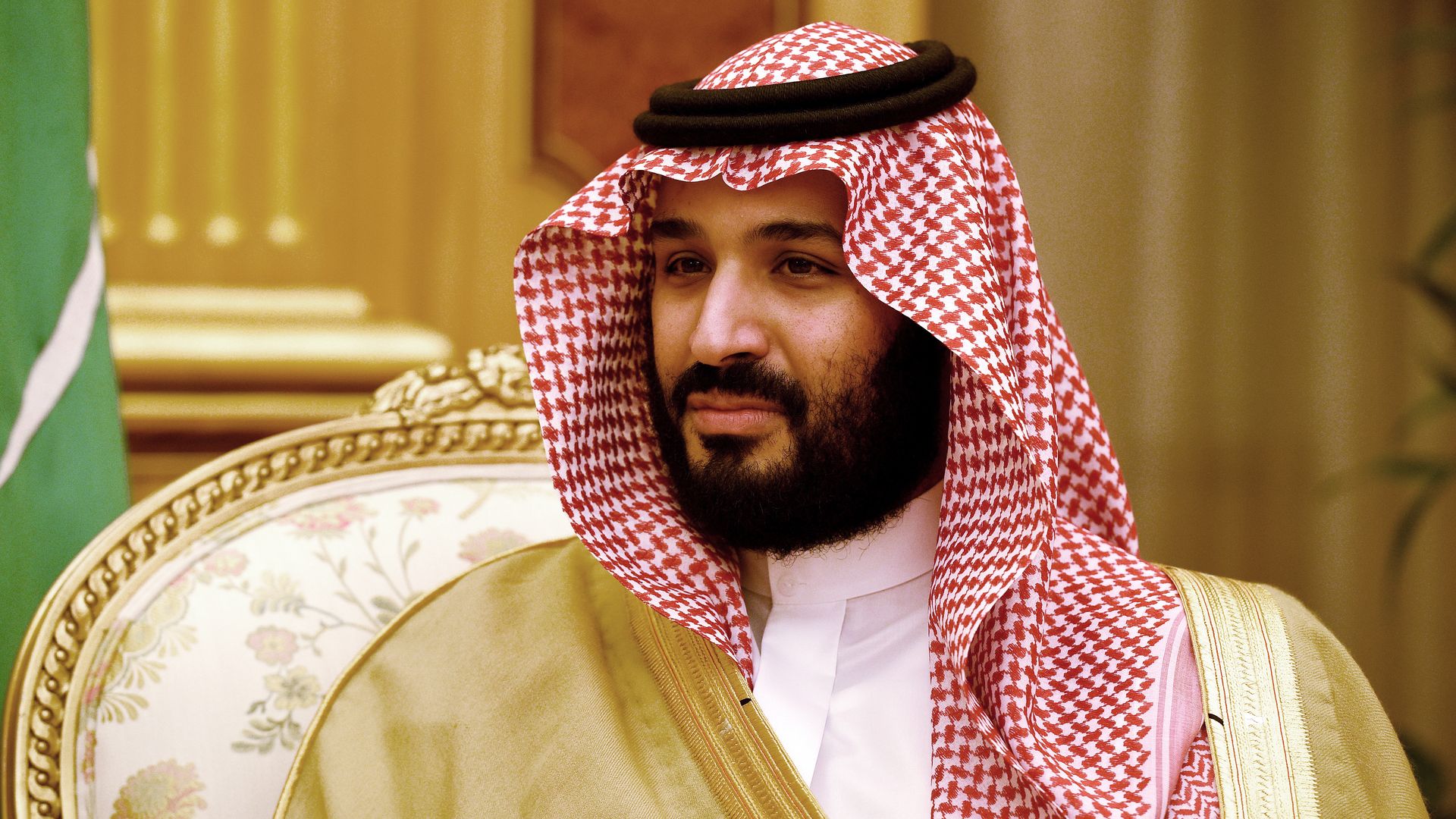 Saudi Arabia has abandoned its stalled plan for going public with a portion of state oil giant Aramco, Reuters reports, citing "four senior industry sources."
A source familiar with the company's work with outside advisers and banks tells Axios: "It has been officially dead for a month or so — everyone got sent home for Ramadan and of course Eid just broke, but no one was invited back."
Why it matters: The kingdom had hoped to raise tens of billions of dollars through the IPO to help fund initiatives to diversify its oil-dependent economy away from crude oil sales.
But the plan to sell about 5% of the company has been beset with delays and indecision about an international listing venue, while multiple analysts believe the company would not achieve the kingdom's hoped-for $2 trillion valuation.
An Aramco representative did not immediately respond to an inquiry from Axios.
What they're saying: per Reuters, "The financial advisors working on the proposed listing have been disbanded, as Saudi Arabia shifts its attention to a proposed acquisition of a 'strategic stake' in local petrochemicals maker Saudi Basic Industries Corp 2010."
Yes, but: Even without the IPO, Saudi officials are making moves to diversify their economy, such as investments by their sovereign wealth fund in companies including Uber and the SoftBank Group.
Go deeper: What Saudi Arabia's interest in Tesla says about its long-term plans
This story has been updated to reflect information a source provided to Axios about the IPO planning.
Go deeper