DHS awards Booz Allen $1 billion cybersecurity contract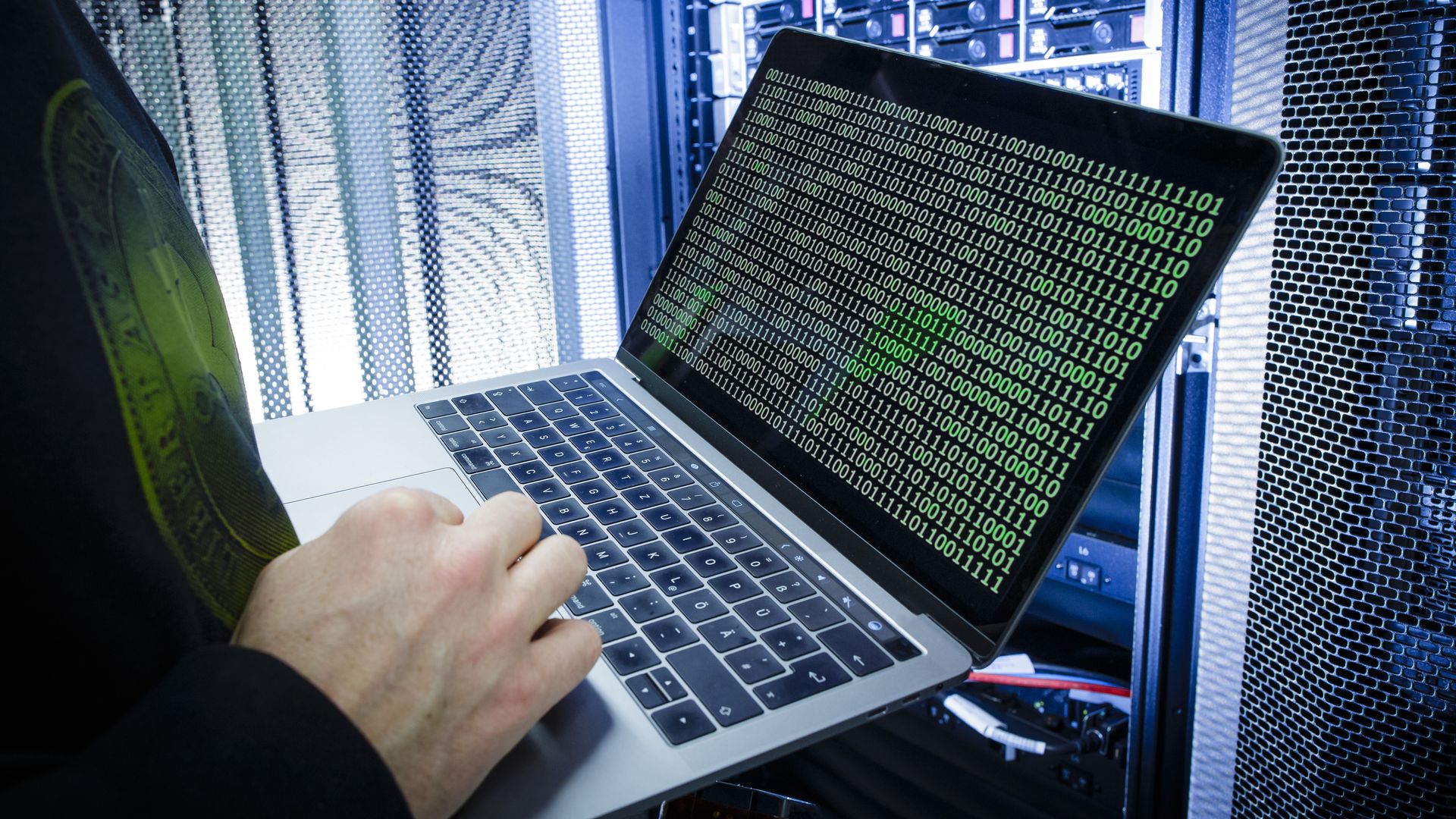 The Department of Homeland Security announced Tuesday it is awarding a $1.03 billion contract to Booz Allen Hamilton to boost cybersecurity vulnerability detection and mitigation in six federal agencies.
Why it matters: Almost 75% of agencies are vulnerable to cyberattacks because they don't understand their risk, the Office of Management and Budget found earlier this year.
This is not Booz Allen's first go at boosting government agencies' cybersecurity — the consultancy has been working with the government-wide project under which this award falls for over 5 years.
Booz also won a multi-million dollar contract in May for seven other agencies under the Continuous Diagnostics and Mitigation (CDM) project.
Scope: Including both contracts, Booz Allen now secures "nearly 80% of the .gov enterprise, including 4.1 million network addressable devices, more than 1.75 million users, over 19,700 sites, and 89 individual Federal organizations," per the announcement.
The details:
On this contract: Booz is now locked in for the next 6 years working with the General Services Administration, the Department of Health and Human Services, National Aeronautics and Space Administration, the Social Security Administration, the Treasury Department, and the U.S. Postal Service.
The earlier contract covered the Executive Office of the President and the Office of Personnel Management, as well as the departments of Energy, Veterans Affairs, Interior, Transportation, and Agriculture.
How it works: Agencies install network sensors to analyze cybersecurity gaps to help prioritize them. This can include anything from finding out which systems are un-patched to managing cloud security to access privileges to where data is flowing.
At a macro level, the goal is to allow the federal government to assess trends in cybersecurity risk across agencies. At a smaller scale, the aim is to help fulfill Federal Information Security Management Act (FISMA) mandates.
What to expect: The need for cybersecurity risk assessments is only going to grow, since information technology and cybersecurity are evolving fast, leaving agencies playing catchup.
"We can't predict what's going to be here in 6 years as the threats evolve," Rob Allegar, a Booz Allen Vice President and lead for the firm's work on the project, told Axios. "And if you look at where IT is going across many of these agencies, the agencies are not static" as they "move to the cloud, move to a mobile workforce…all of these things are going to require different IT systems" with different risks.
Go deeper