Survey: Americans divided on use of animals in scientific testing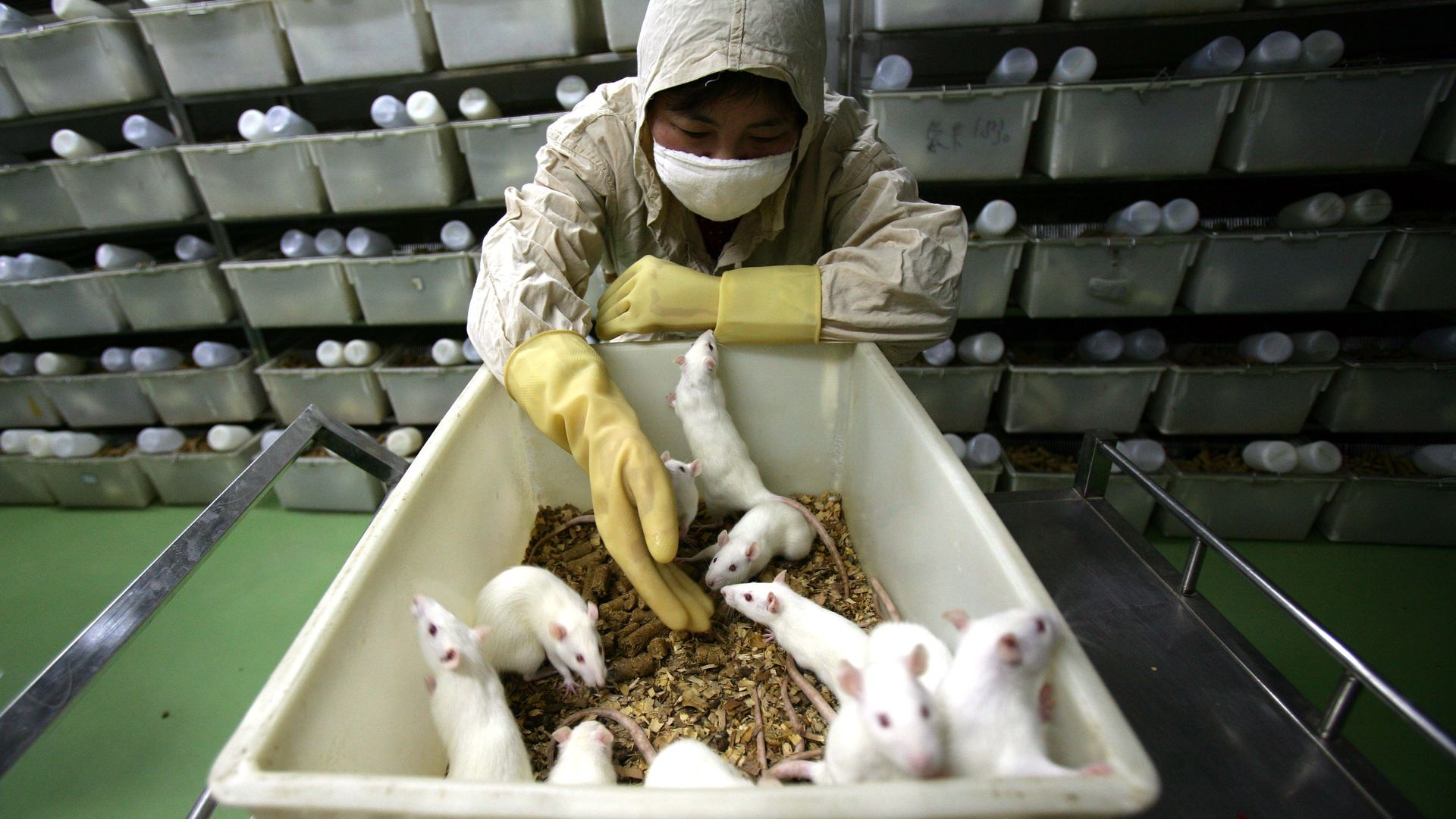 A recent Pew Research Center survey revealed that 47% of Americans favor the use of animals in scientific research while 52% oppose the practice.
The big picture: The use of animals in scientific research remains a controversial issue between scientists, activists and often politicians, Pew explains. Some groups argue the practice is necessary to develop treatments for medical conditions and diseases, while others say experimenting on animals is unethical and inhumane.
By the numbers: According to the survey, opinions of animal testing do not adhere to partisan lines, but is split among genders and education levels as those with higher education levels or scientific knowledge tend to favor the practice.
50% of Republicans and Republican-leaning independents are in favor of using animals in scientific research.
45% of Democrats and Democratic-leaning independents favor the practice.
58% of men favor the practice.
36% of women favor the practice.
59% of people with a postgraduate degree favor the practice.
40% of people with a high school degree or less favor the practice.
Flashback: President Trump signed legislation earlier this year limiting the use of dogs in research conducted by the Veterans Affairs Department. However, Pew notes, 40 scientific and medical groups opposed the bipartisan legislation, arguing the practice was helpful in developing cures for human disorders.
Go deeper