U.S. rejects Turkey's terms for release of jailed pastor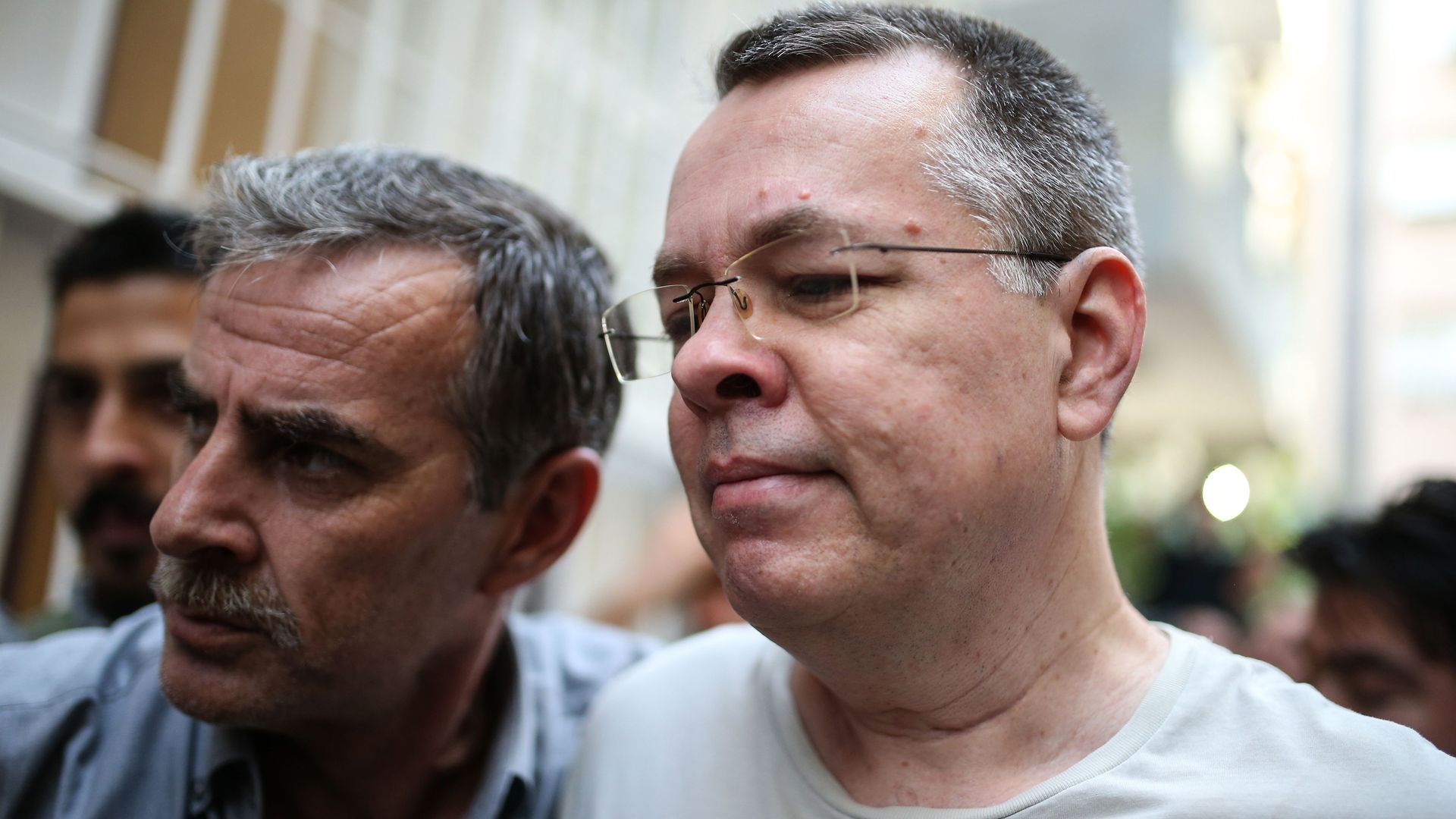 The White House has rejected Turkey's attempt to link a U.S. investigation into Halkbank, a state-owned Turkish bank accused of helping Iran skirt sanctions, with the release of American pastor Andrew Brunson, the Wall Street Journal's Michael Bender reports, citing a senior White House official.
Between the lines: President Trump thought he already had a deal last month to secure the release of Brunson, who faces dubious terrorism charges in Turkey, and was infuriated when the pastor was instead moved to house arrest. Trump is now demanding Brunson's immediate release from Turkish President Recep Tayyip Erdogan, refusing to tie his detention to any other issues.
Rather than release Brunson last month, Erdogan attempted to use him as leverage to reduce the punishment on Halkbank and discourage further investigation of the bank by the Treasury Department. His government seemed stunned by Trump's infuriated response.
"Political ties will remain tense until Erdogan finds a way to release Brunson and sell it in Turkey," says Soner Cagaptay of The Washington Institute for Near East Policy. "Erdogan didn't want this crisis with Trump, but now he's looking at how he can intertwine it with the other crises he faces," Cagaptay added. Most notably, Erdogan is blaming Turkey's economic meltdown on U.S. sanctions, despite having largely caused it with his own economic policies.
The standoff has led to fears that relations between the U.S. and Turkey, a NATO ally, could break down entirely.
Go deeper: How U.S.-Turkey relations reached a breaking point.
Go deeper