Major league sports turn to solar for arena power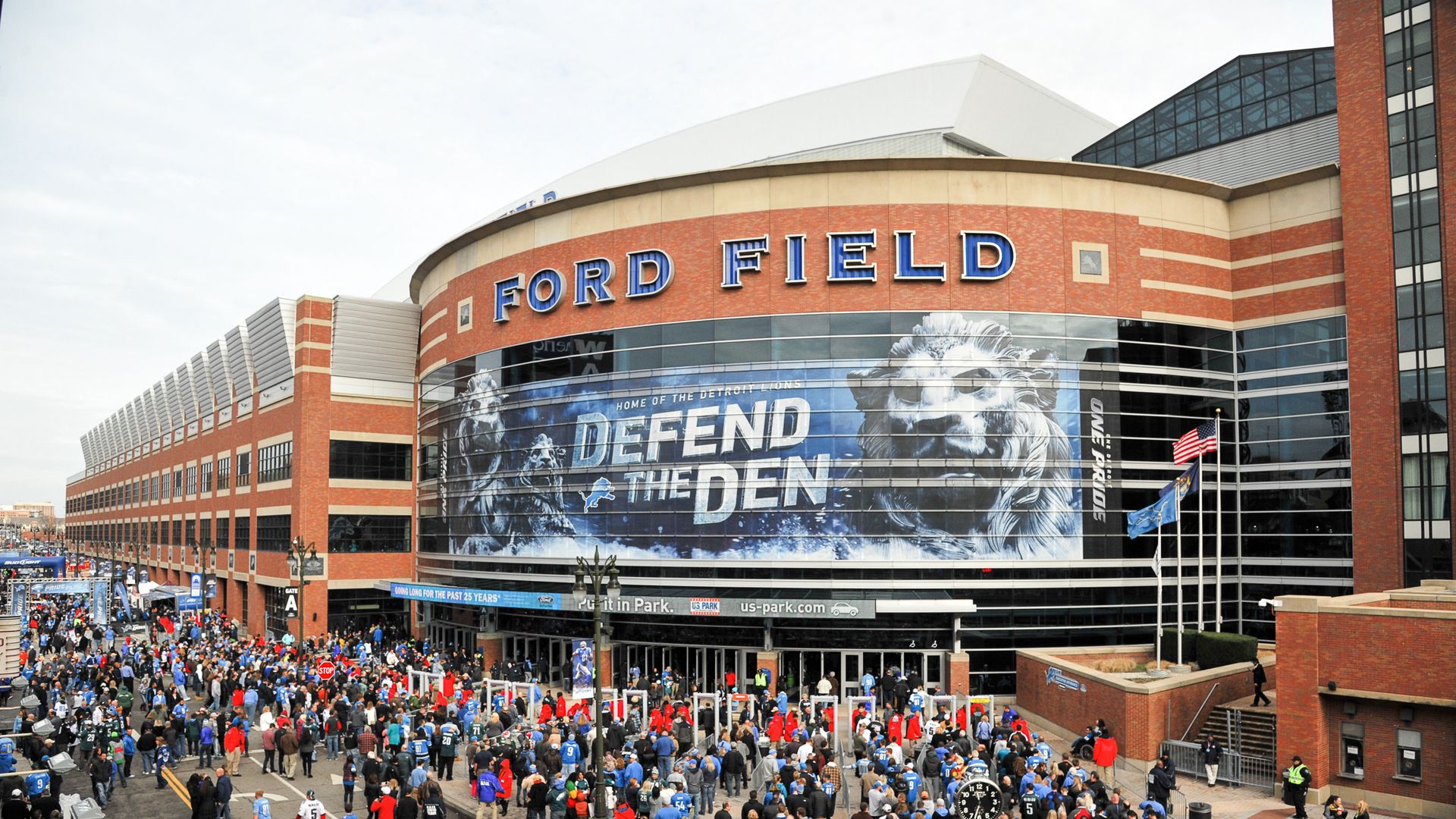 The Detroit Lions have plans to become the 12th NFL franchise to use solar technology, with installations planned at both Ford Field and their training facility in Allen Park.
The big picture: Over the past three years, solar installations in U.S. sports arenas have steadily increased, according to a new report released by the Solar Energy Industry Association. Their research shows that between the NFL, NBA, NHL, MLS, MLB and NASCAR, the U.S. collectively has over 46 megawatts of installed solar capacity powering sports facilities, enough to power nearly 8,000 U.S. homes.
The Sacramento Kings lead the pack with 11 megawatts installed in and around the Golden 1 Center, the majority partially offsite at a 10-megawatt solar farm 40 miles away. Golden 1 Center is also the first arena worldwide to be 100% solar powered and has achieved LEED platinum status, the U.S. Green Buildings Council's highest designation. The second U.S. sports arena to achieve this distinction is Atlanta's Mercedes-Benz stadium, home to the Atlanta Falcons (NFL) and Atlanta United (MLS), which has over 4,000 solar panels.
Among sports leagues overall, the NFL leads with solar installations at 32% of arenas, not counting the planned Detroit Lions capacity, followed by the MLB and the NBA at 30% a piece. Boston, home to many world champions, has solar capacity in all major sports arenas.
Why it matters: In 2017, over 42 million people visited U.S. sports arenas. As renewable energy becomes more commonplace, seeing solar in use might provoke more consumers to consider renewable energy options at home.
Maggie Teliska is a technical specialist at Caldwell Intellectual Property Law, an intellectual property law firm. She is also a member of GLG, a platform connecting businesses with industry experts.
Go deeper