Afghan president calls for Eid ceasefire with Taliban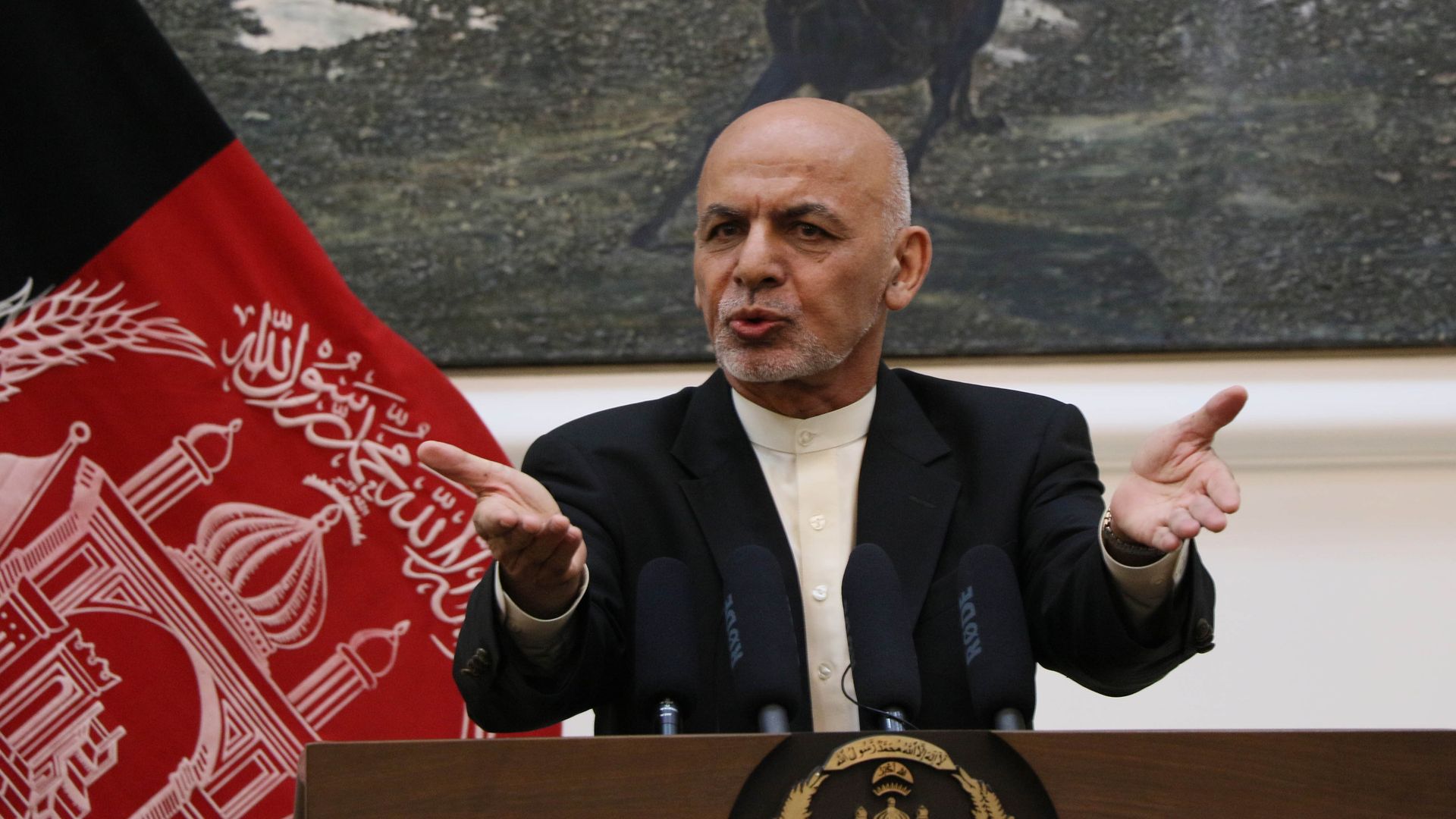 Afghan President Ashraf Ghani called on Sunday for a suspension of violence with Taliban insurgents to observe Islam's Eid al-Adha holiday with the potential to extend the ceasefire through November, reports the AP.
The details: There are conflicting reports on whether it'll happen. The AP says the Taliban did not "immediately respond," though Reuters reports that there's a provisional agreement in place, citing Taliban sources. It's worth noting that the sides agreed to a multi-day ceasefire back in June during Eid al-Fitr, though the Taliban rejected similar calls for a prolonged end to the violence.
Go deeper