Tesla stock continues to drop after Musk's NYT interview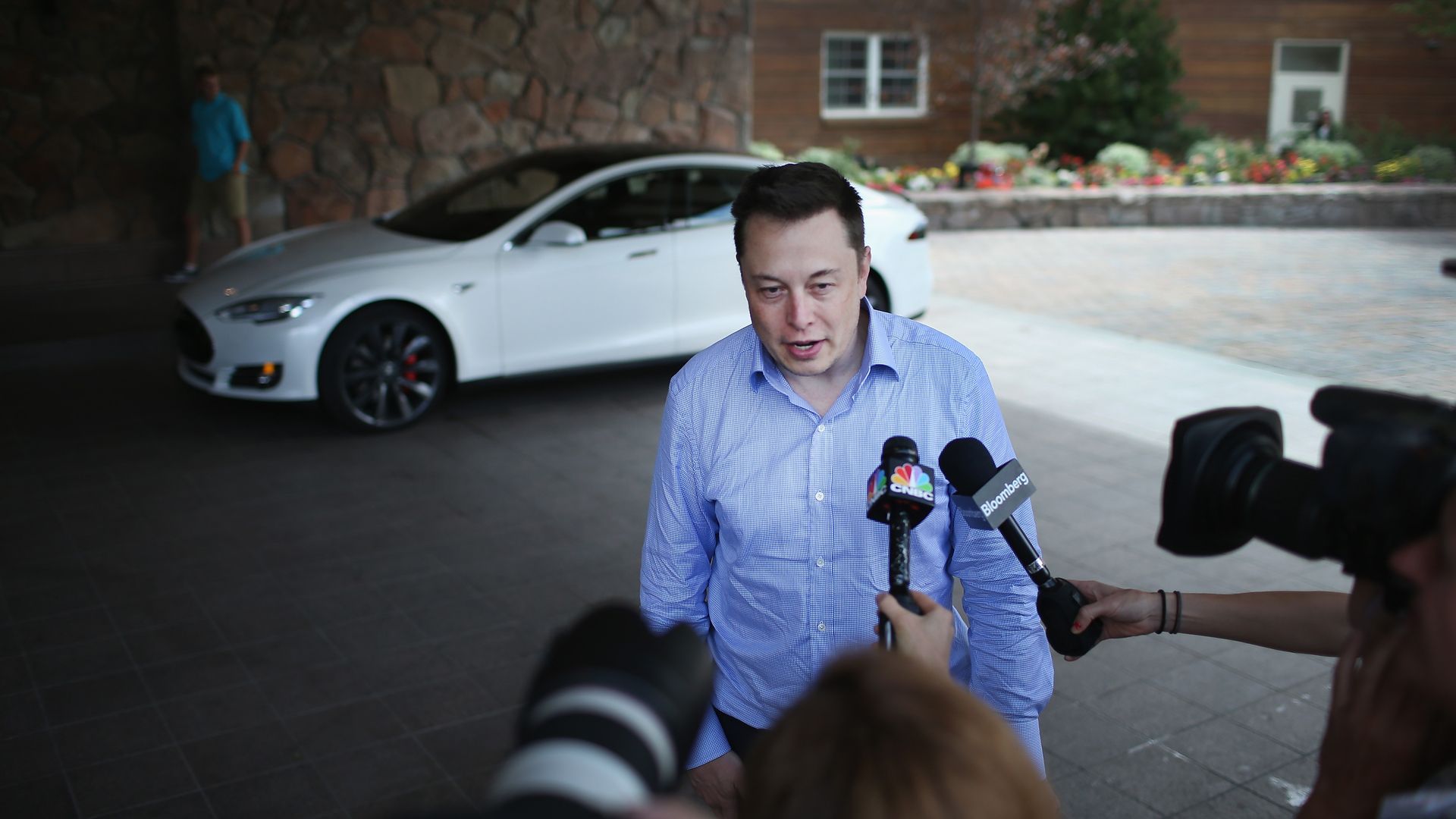 Tesla stock was down 9% at close on Friday, CNN reports, as it continues to take hits after a lengthy New York Times interview with CEO Elon Musk.
The details: Musk was brutally honest in the Times interview, saying it has been "the most difficult and painful year" of his career. But "[i]nvestors weren't sympathetic" as he hasn't given them "confidence that he's on the ball."
Go deeper with Axios' Dan Primack on how we got here.
Go deeper