New for school year: armed marshals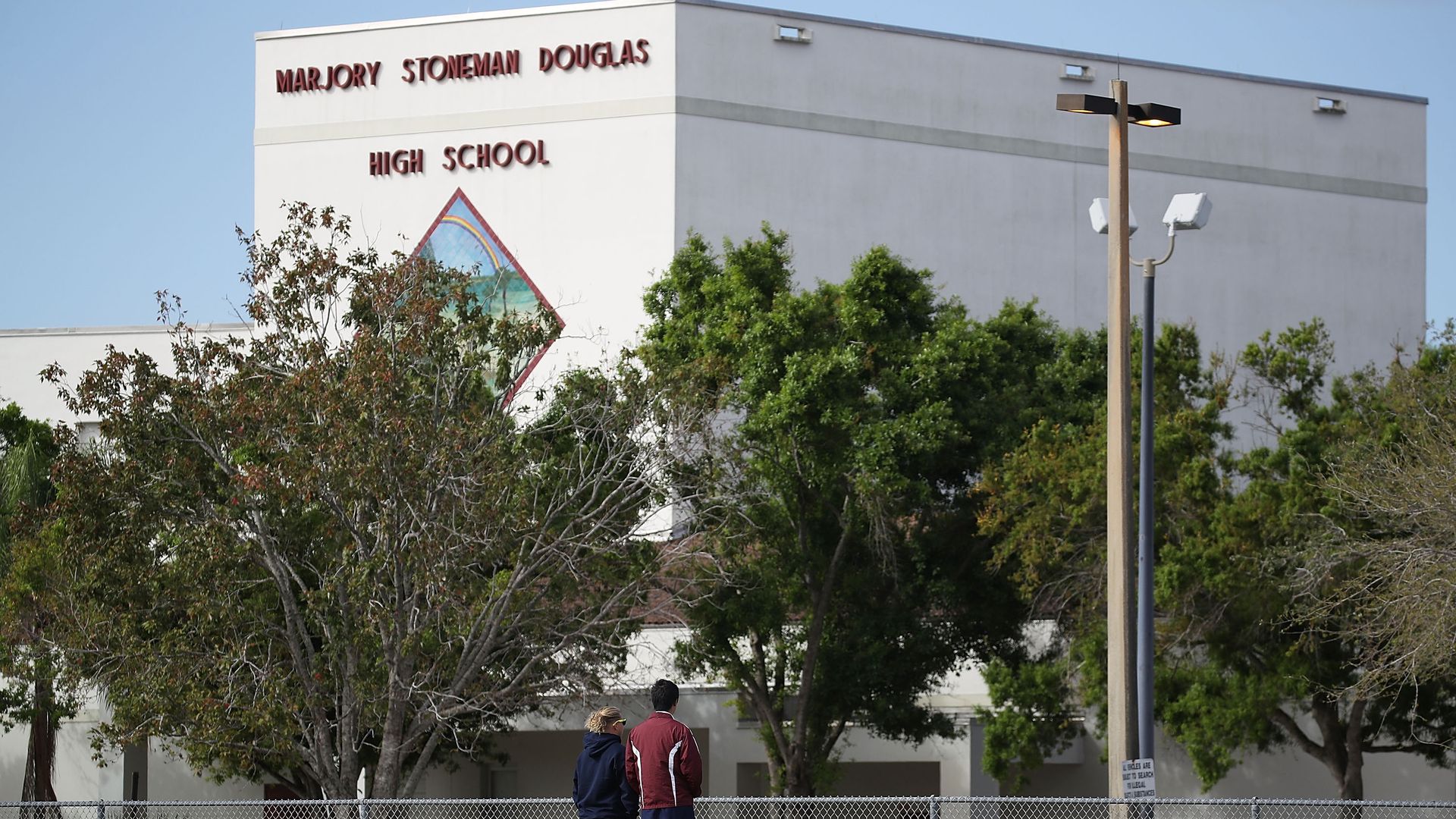 As students prepare to go back to school this fall in a post-Parkland America, so are armed marshals in Texas who have been trained to prevent the next school shooting, reports NPR's Austin affiliate station KUT.
Why it matters: Texas isn't the only state that will see an increase in security measures this school year. Districts around the country are substantially beefing up security in fear of the next attempt at a school shooting, but critics argue the measures taken can make schools feel more like prisons and can't guarantee students' safety.
The details: There are nearly 165 armed marshals trained as part of the school marshal program overseen by the Texas Commission on Law Enforcement.
The program allows school employees — including teachers — to carry concealed weapons on campus. Members must have a carrying license, 80 hours of training and pass a written test on carrying.
Funding for the program doubled after the school shooting at Santa Fe High School where 10 people were killed in May.
Yes, but: Texas isn't unique in taking such measures. There are already eight states that allow teachers to carry weapons in all primary school settings, the Wall Street Journal reports.
The big picture: Though all states haven't gone as far as Texas has, many around the country are increasing security measures in different ways.
Parkland High School students returned to new locks on doors, guards, and 52 new security cameras at their school, USA Today reports.
Be smart: Though Parkland is an important marker, schools were increasing security measures before tragedy hit Marjory Stoneman Douglas High School — such changes, however, haven't always helped.
Schools have been installing security cameras and metal detectors for years with uneven application to communities with heavy minority populations.
Student resource officers have also always been present, though their effectiveness has been questioned.
Opponents to the measures, including MSD's David Hogg, argue increased security makes school more like prison.
The bottom line: Overall, schools are safer. 29 students per 1,000 between the ages of 12 and 18 were victimized during the 2016 school year as opposed to nearly 200 in 1992, according to data from the National Center for Education Statistics. Beefing up security has helped, but it hasn't stopped the school shooting problem.
Go deeper