Islamophobia drives backlash to Yemeni refugees in South Korea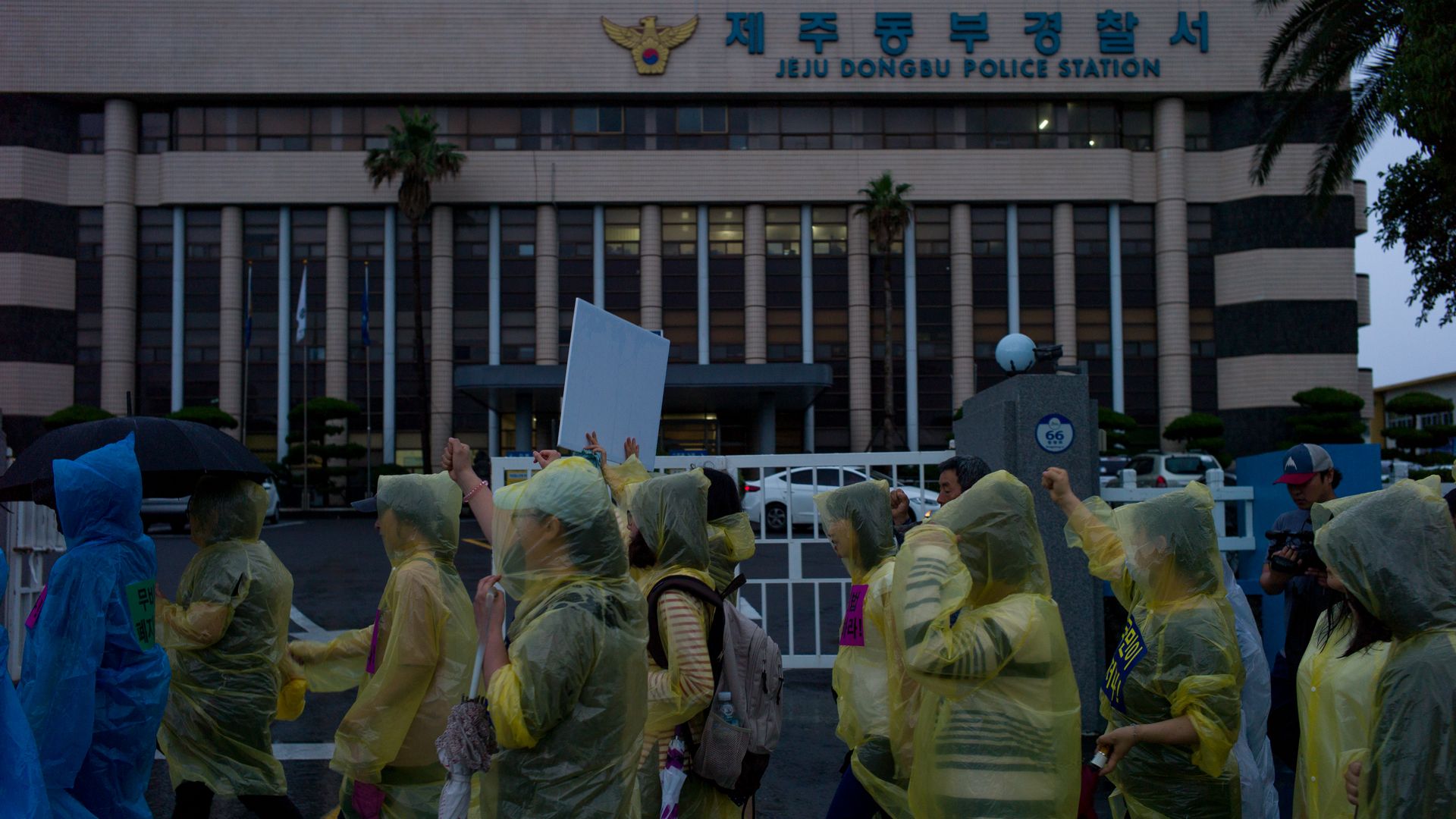 Jeju, South Korea — The arrival of 550-plus asylum seekers from war-torn Yemen earlier this year on South Korea's Jeju island has sparked online outcry and protests on the island, as well as the capital, Seoul.
What they're saying: "I don't want the government to accept refugees at all, especially those from Muslim countries," said a 38-year-old protester in Seoul who refused to give his name. "Their culture and religion are very different from us. I don't want to see this bad religion in our country where our children will grow up and it will bring harm to them."
A rise in fake stories and anti-Islam propaganda online has spurred on the protesters but, according to Il Lee, a human rights lawyer, the anti-refugee sentiment is not new in Korea. There are also worries that the spread of false information is going unnoticed and the government's apparent lack of involvement in the matter has failed to calm down the situation.
"There is a strong phenomenon in Korea that people blame foreigners for everything that goes wrong," said Lee. "But when it comes to the Yemeni asylum seekers, there is a strong anti-Islam sentiment."
In an interview with Al Jazeera, Choo Mi-ae, chief of Korea's ruling party, admitted there was "lack of understanding and room for improvement." She added that "the Korean public didn't have many opportunities to encounter cultural diversity."
Jeju has a population of around 600,000 and a recent survey of 500 islanders revealed 90% felt insecure about going outside since the Yemenis' arrival.
Go deeper