More gymnasts speak out about mental and physical abuse in the sport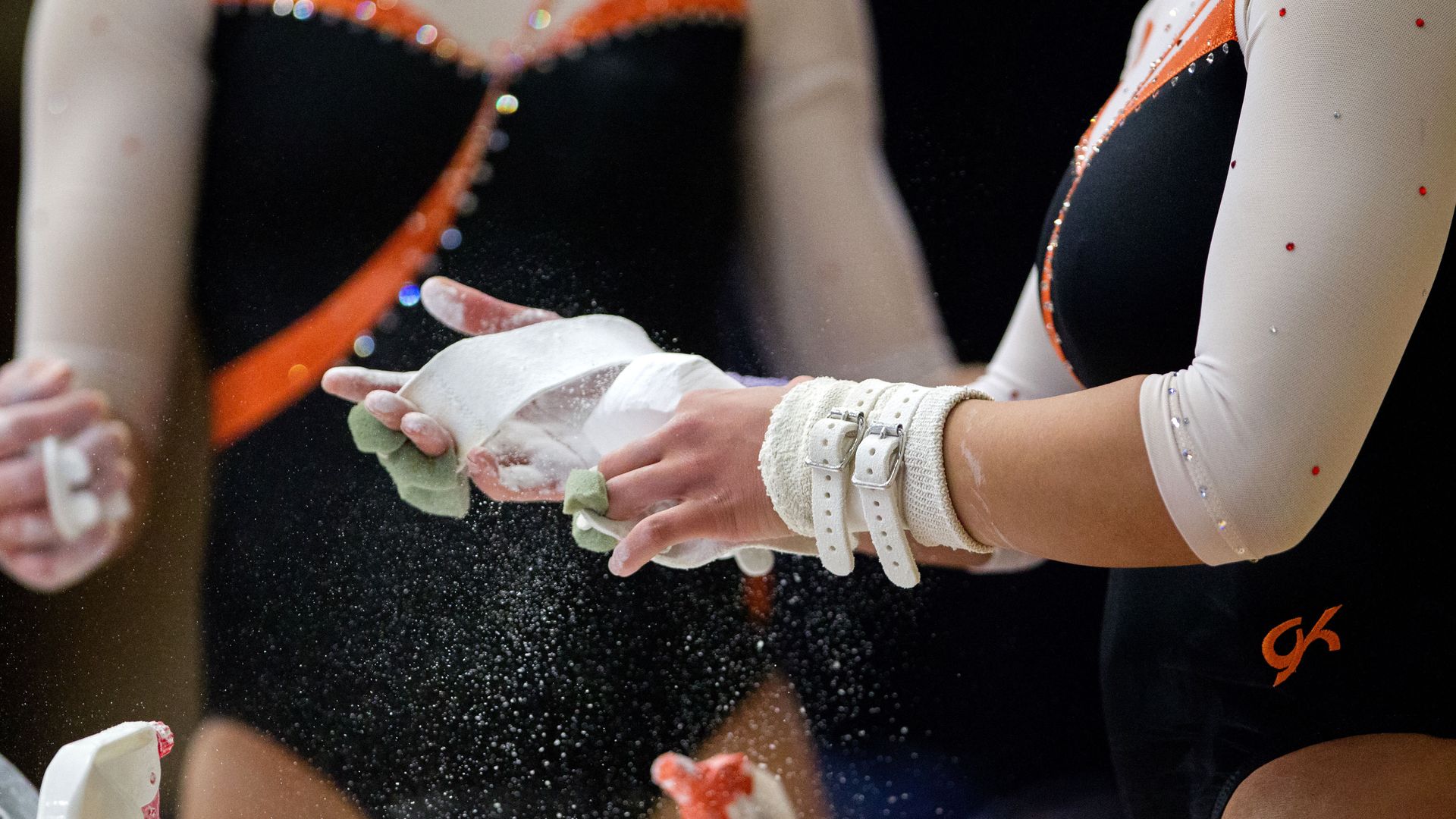 Four athletes from one of gymnastics' top training facilities, Evert Gymnastics in North Carolina, have come forward with allegations of physical and mental abuse from coach Qi Han, the New York Times reports.
The big picture: The overwhelming sexual abuse case against former gymnastics doctor Larry Nassar and other instances of sexual abuse in the sport "overshadowed" physical and emotional abuse, the Times reports. Han has not been accused of sexual abuse, but the four gymnasts who came forward with their stories told the Times they carry "emotional scars from Han's mistreatment."
The first woman to come forward against Han was Ashton Locklear, who was sexually abused by Nassar. She spoke in July about the abuse she suffered at the hands of Han as well. Since then, four more women have come forward.
Alle George, one of the women that came forward, quit gymnastics because of Han. She told the NYT: "Han would kind of brainwash you into thinking all of his weird ways of disciplining you were normal, like when he would stretch your shoulders past your breaking point until you screamed, but still wouldn't stop. Once you're in there, it's hard to get out and it's kind of hard to explain."
Han would place girls in the "fat group" at the beginning of practices, the Times reports, where they were "assigned extra workouts to lose weight."
Taylor Laymon, another woman who came forward against Han, told the NYT that he would "say all of these negative things to you...and you'd hear it so much as a kid that you'd start to believe you're worthless."
Two gymnasts said that Han's abusive behavior "left them contemplating suicide," and have struggled with eating disorders and body-image issues since training at Everest.
Everest Gymnastics said in a statement to the Times: "We do not tolerate abuse of any kind in our facility. ... If any credible abuse allegations exist, Everest Gymnastics encourages those parties to contact U.S.A. Gymnastics."
Monica Avery, a gymnastics coach in North Carolina, said she filed a formal complaint against Han in 2016 "after she witnessed him kicking a gymnast who had been injured at a competition." Avery said she's unsure what became of the complaint.
U.S.A. Gymnastics told the Times that a complaint about Han was "forwarded...to the United States Center for SafeSport." A SafeSport investigator told Avery in 2017 and early 2018 that "lawyers were considering what to do in the case."
Go deeper