The big picture: Why scooters have faced backlash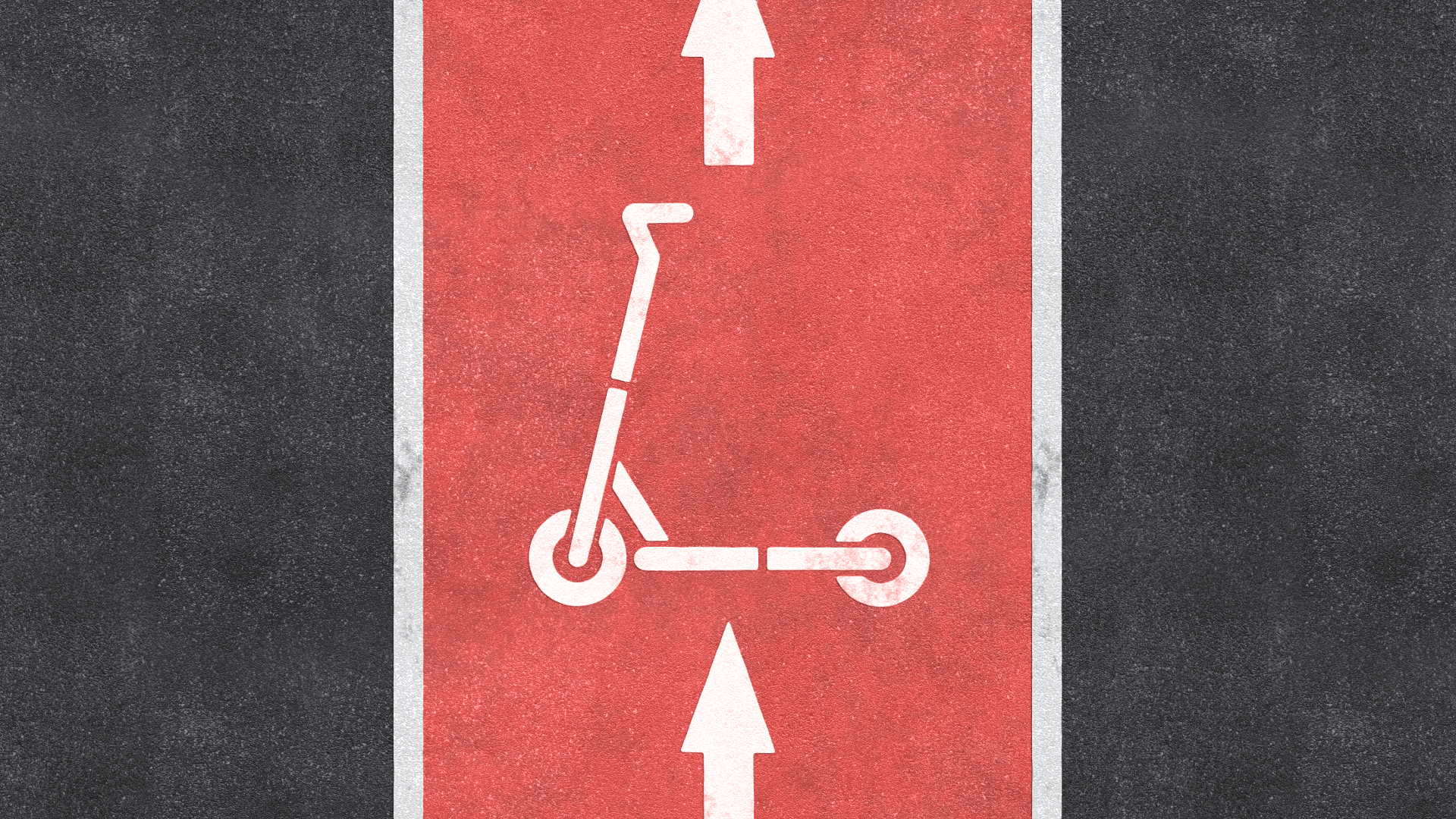 In the months electric scooters for rent started cropping up in cities across the country, the response hasn't exactly been positive — especially from local governments, which have scrambled to implement pilot programs with strict limits.
The bottom line: City officials are trying to regain control over private transportation services after ride-hailing companies flooded their streets with cars years ago. But while some upset residents are destroying scooters, many are embracing them as an easy option to get around.
Payback: For some local officials, this is an opportunity to do what they weren't able to do years ago when ride-hailing companies like Uber and Lyft showed up and flooded their cities with cars, angering taxi companies, and not paying what some saw as their fair share of taxes.
In places like California, for example, ride-hailing companies went straight to state regulators early on to have their business models approved, making it trickier for individual cities to control them. In San Francisco, city officials have blocked public funding in at least two occasions that would go to ride-hailing companies (or services they own), according to the SF Examiner.
Anti-tech sentiment: Some of the backlash is undeniably part of a large anti-tech sentiment that's been growing over the last several years, especially in cities where the industry is creating visible socio-economic divides.
Safety concerns: There are genuine concerns over the safety of scooters. Residents and city officials have been frustrated with the number of scooters left to block roads, sidewalks, and entrances. Many scooter riders also zip along sidewalks instead of bike lanes or streets, despite scooter companies' claims they try to educate customers how to safely ride.
Public transit: Perhaps a derivative of the effect of ride-hailing services on public transit, a number of city officials worry that new private transportation like scooters will continue to divert ridership (and funds) from local transit. Several cities are asking scooter — and bike-sharing — companies to provide data about their riders as part of obtaining a permit so they can better understand how these various services interact with each other.
The other side: Scooter backlash is getting substantial media coverage, but it's not as widespread as it appears. Slews of people in those same cities have embraced this new transportation option because it satisfies their needs. The backlash also exposes the refusal to acknowledge that current options, namely private cars and public transit, aren't fulfilling many residents' needs.
Go deeper