The big picture: Tuition insurance is covering costs for stressed out students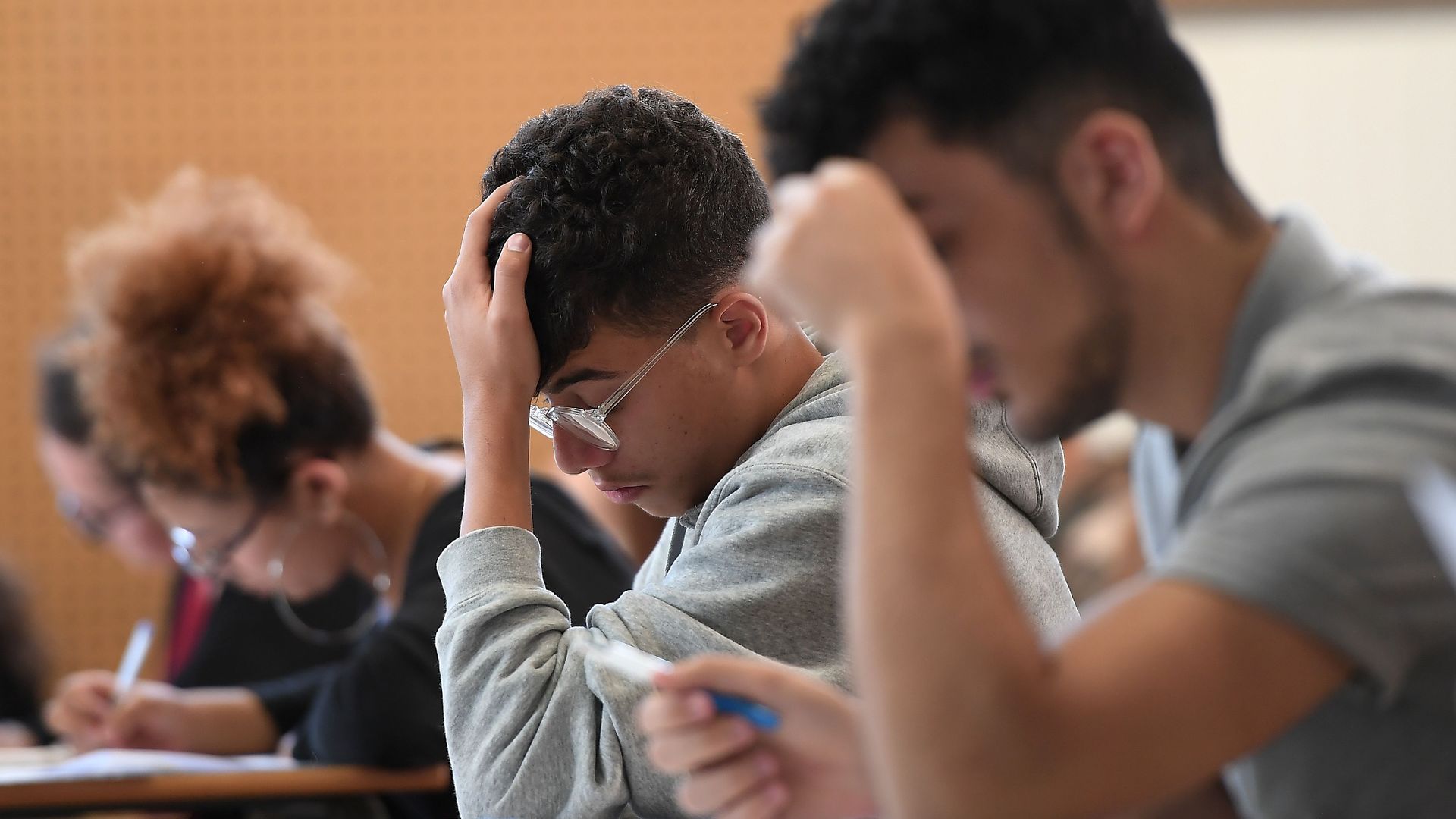 College students are being left with immense payments in tuition for classes they never finished after quitting mid-semester because of mental health breakdowns from stress and anxiety.
The big picture: As college tuition rises and pressure increases on students to do well, tuition insurance has become a popular fallback option among students when dealing with tuition payments in the middle of the school year, Douglas Belkin of the Wall Street Journal reports.
Situational awareness: College costs have continued to rise in the United States. The average cost of tuition was $34,740 in 2017 — a nearly $20,000 dollar increase from its mark in 1988, according to data from the College Board.
As costs have increased, the pressure on students to perform well has also increased with 61% of students saying they've sought counseling in a 2016 survey by the American Psychological Association reporting anxiety issues.
Between the lines: That anxiety causes some students to leave school and, once they leave, they're stuck with tuition payments. That's where tuition insurance comes in.
Most policies charge about 1% of the cost of school, so a semester that costs $30,000 would only cost about $300 in insurance.
As it becomes more popular, Belkin writes, more schools are working with insurers. "At least 200 schools now work with insurers, offering the coverage to families when the pay the tuition bill."
Yes, but: Most schools have a deadline for reimbursement about halfway through the semester, Belkin writes, but most students are unaware of it.
Once the deadline passes, families are unable to get a refund on costs for the semester.
Go deeper: College tuition costs have risen behind austerity.
Go deeper