DeVos' Education Department has ignored mistreatment of transgender students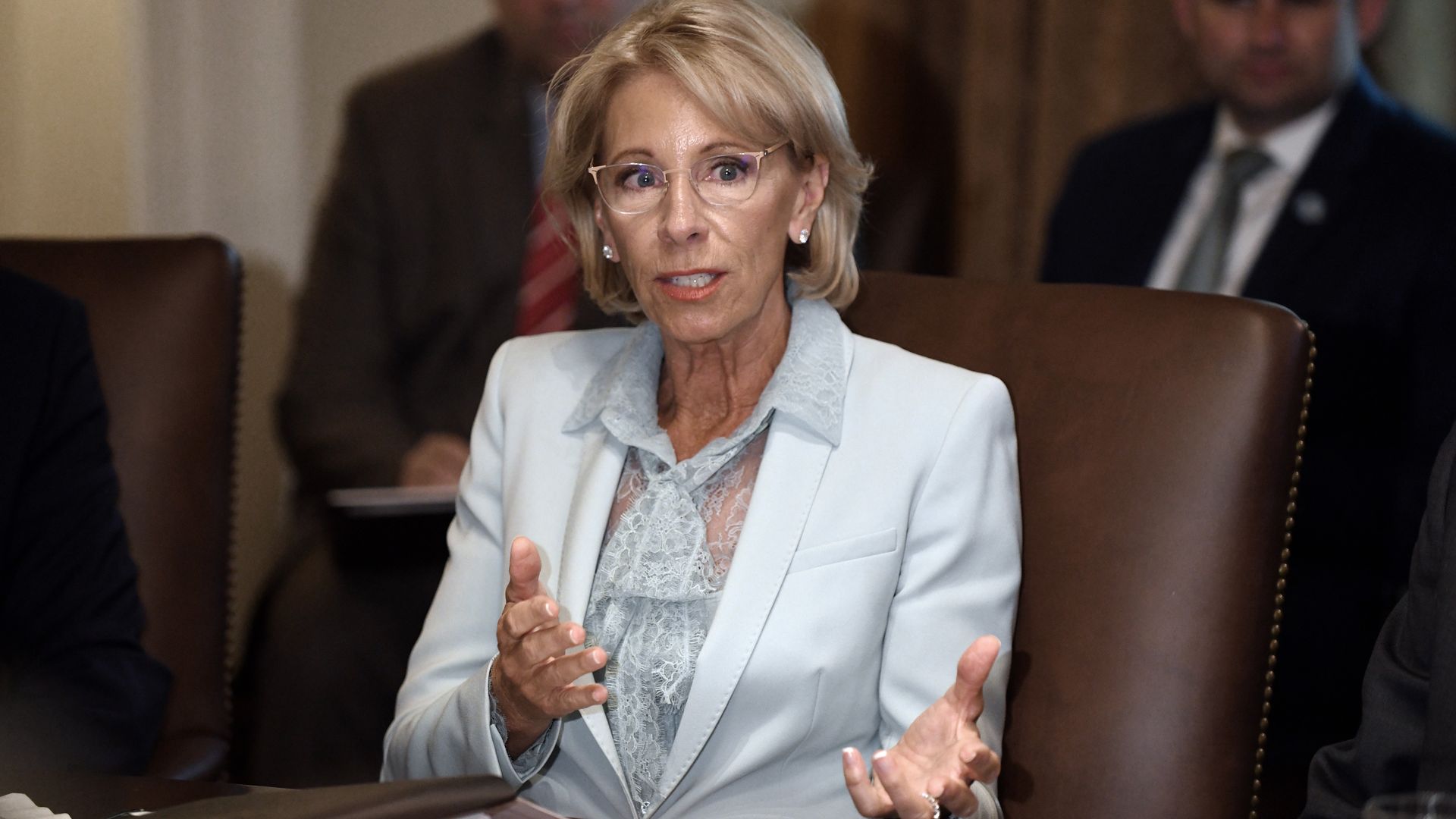 Transgender students who have faced abuse and mistreatment at their schools have sent complaints to the Department of Education that have been ignored and passed on, Politico's Caitlin Emma reports.
The details: In addition to the cases been ignored by the department, but those who file are also left in waiting for responses for long periods of time. Emma tells the story of Alex Howe, a transgender boy, who filed a complaint with the department about his mistreatment in June of 2017, only to have it dismissed six months later. Another student's complaint about bathroom access was put on hold for three years before having it dismissed. "He doesn't know why," Emma writes.
Between the lines: Since the administration took office it has been at odds with the LGBTQ community — particularly with people who identify as transgender.
The administration ignored a letter requesting a meeting with Trump, Education Secretary Betsy DeVos and Attorney General Jeff Sessions from parents of transgender children in February 2017.
Trump called a decision banning transgender people from the military a "great favor."
The administration also rolled back health rules for LGBTQ groups.
Go deeper