Over 70 former intel officers and leaders denounce Trump's threat to revoke clearances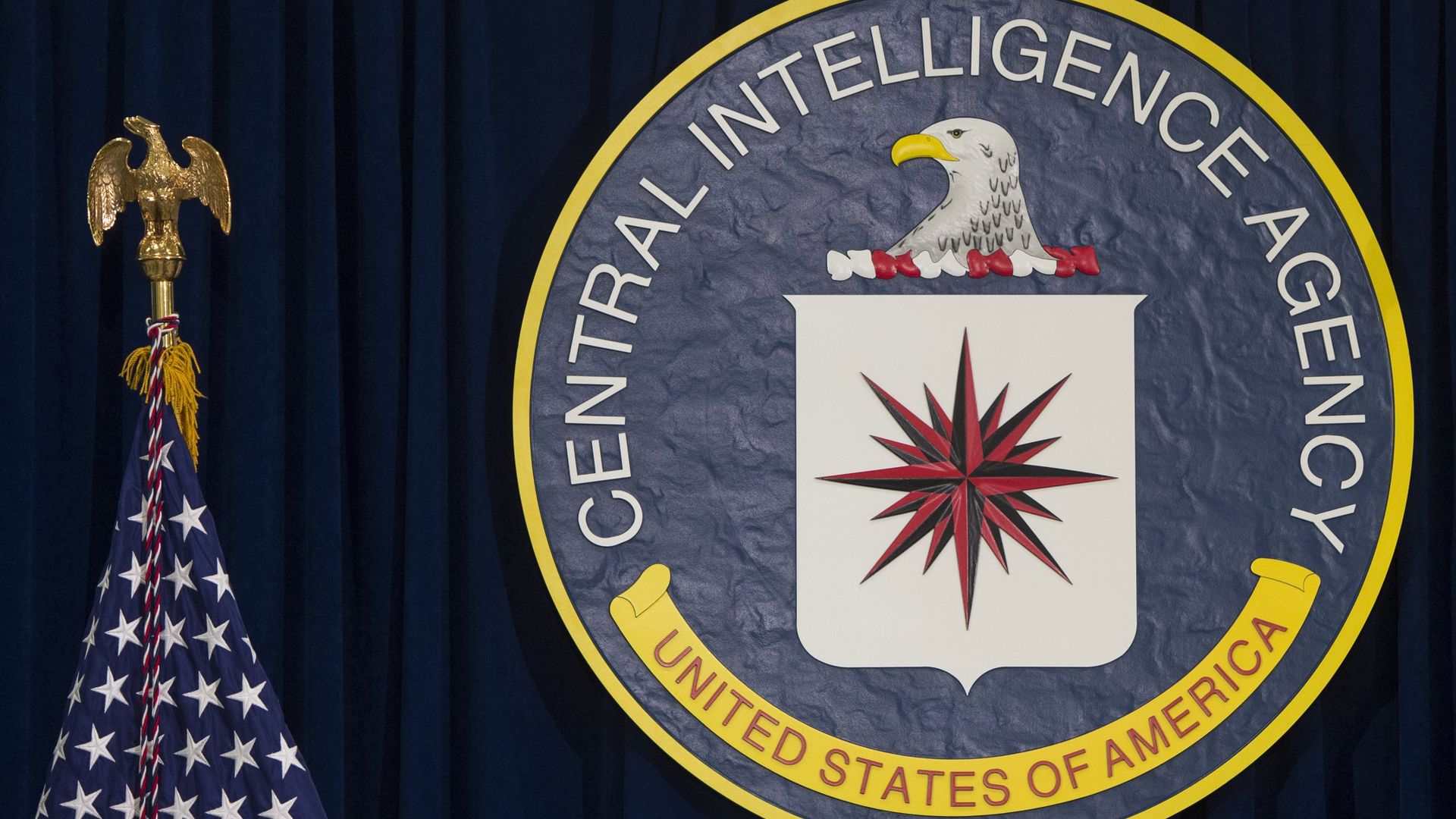 In the 48 hours since President Trump revoked the security clearance of former CIA director John Brennan, over 70 former intelligence officers and leaders have come forward denouncing the president's decision to revoke or threaten to take away security clearances from former government officials, including a list of 60 former CIA officers who signed a statement today, obtained by Axios.
"All of us believe it is critical to protect classified information from unauthorized disclosure. But we believe equally strongly that former government officials have the right to express their unclassified views on what they see as critical national security issues without fear of being punished for doing so."
— Statement From 60 Former CIA Officials
Among the additional 60 CIA officers named are:
Jeremy Bash, former CIA and DoD chief of staff
Bob Flores, former CIA chief technology officer
Kent Harrington, former national intelligence officer for East Asia and CIA director of public affairs
George Little, former chief spokesman, CIA and DoD
Phillip Mudd, former CIA analyst
John Nixon, former CIA analyst
Greg Vogel, former CIA deputy director for operations
Their statement goes on to explain, "Our signatures below do not necessarily mean that we concur with the opinions expressed by former Director Brennan or the way in which he expressed them. What they do represent, however, is our firm belief that the country will be weakened if there is a political litmus test applied before seasoned experts are allowed to share their views."
The full list of former CIA officers: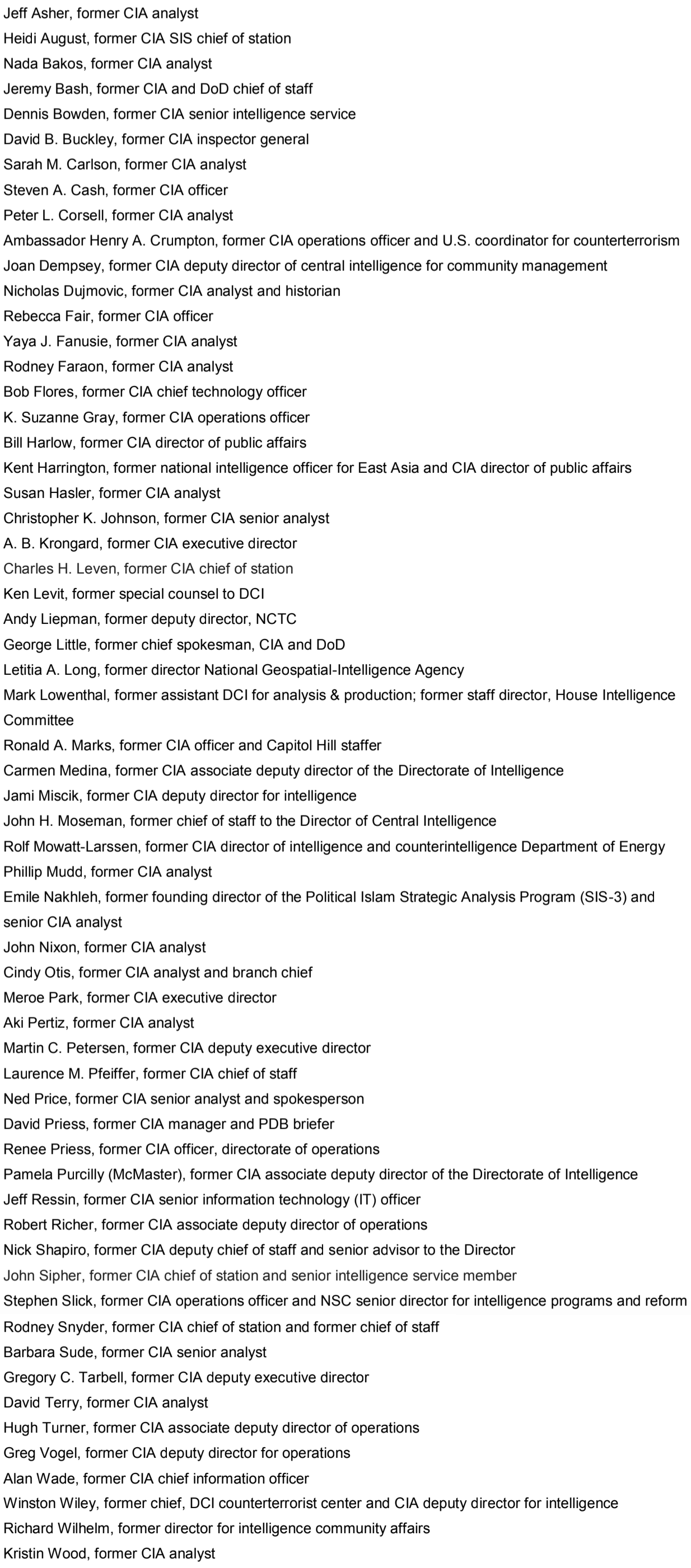 Two additional former officials, Admiral Denny Blair, former DNI, and VADM Bert Calland, former Deputy CIA Director also asked that their names be added to the list of former intelligence officials who signed a letter criticizing Trump's decision to revoke Brennan's clearance.
See the full list of former intelligence leaders: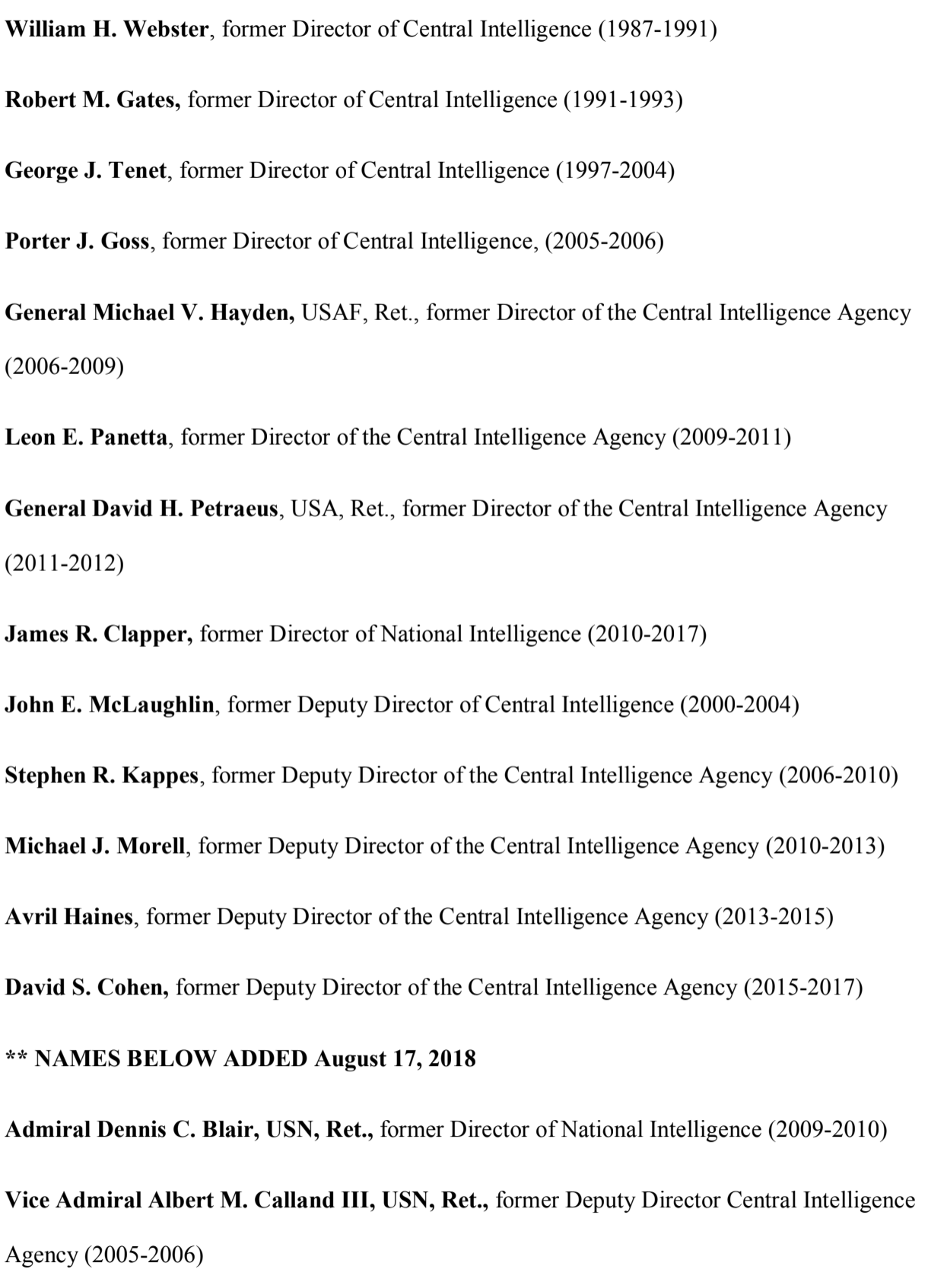 Go deeper