NYU to fund tuition for medical students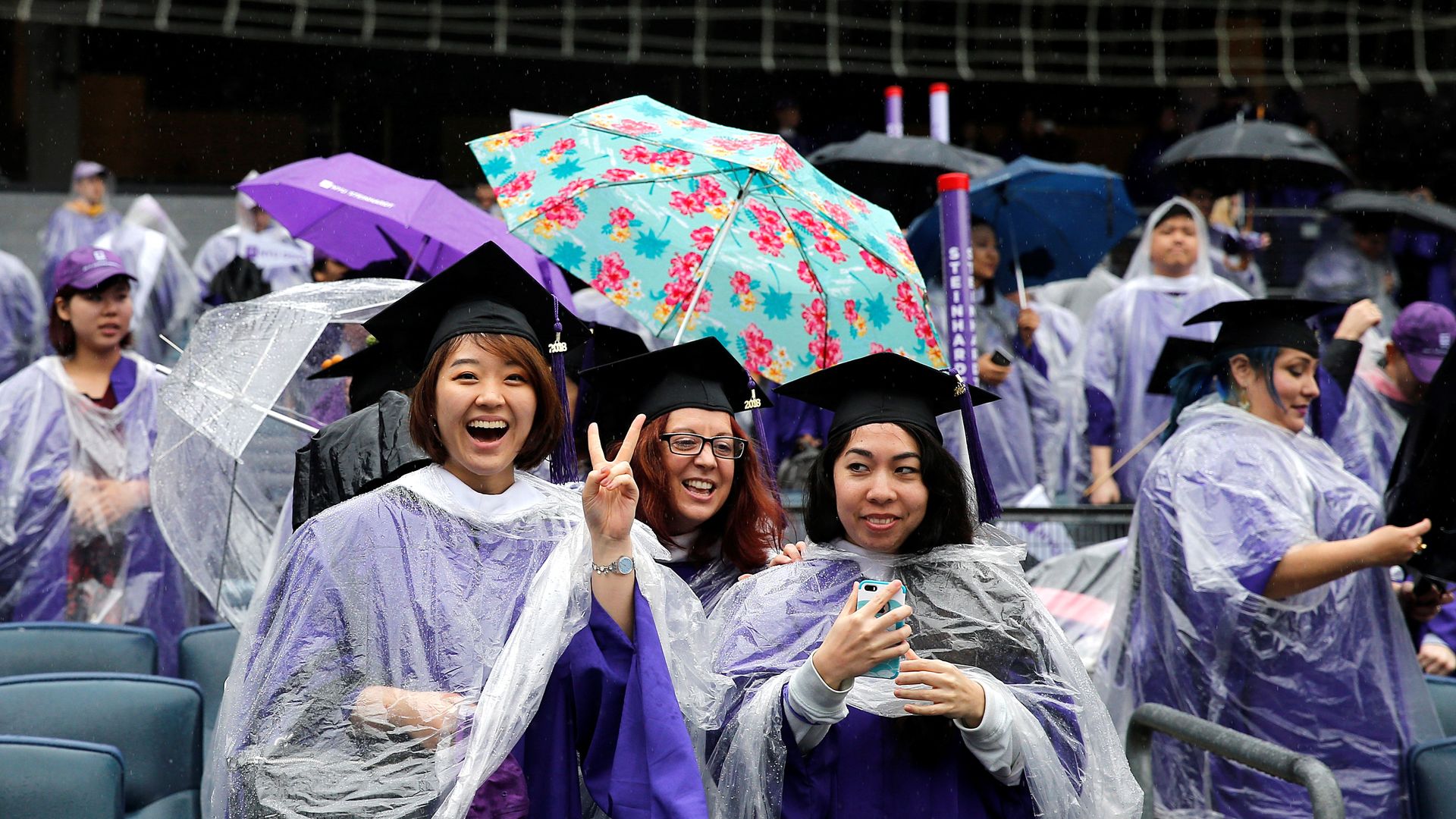 NYU is fully covering the cost of tuition for its medical students, regardless of their financial standing, in an attempt to expand career options, reports Melissa Korn of the Wall Street Journal.
Why it matters: Students coming out of NYU's medical school have been saddled with hundreds of thousands of dollars in student loan debt after graduating, but NYU's unorthodox strategy will change that moving forward, allowing graduates to obtain more career flexibility.
The details: The school has already raised $450 million of a $600 million fundraising goal to perpetually fund the department's tuition package.
The school will provide full scholarships for 93 first-year students as well as 350 students already partially through the M.D. program.
75% of students in 2017 graduated with an average of $190,604 in student loan debt, per data from the Association of American Medical Colleges.
62% of NYU's medical students average $184,000 in debt overall.
The big picture: Freeing medical students of debt opens up new career opportunities for them in career paths that may not be as lucrative as researchers in the field and primary care physicians.
It also opens up the opportunity to diversify the field, Korn writes: "Schools are also seeking to better reflect the population of U.S. patients in terms of race, ethnicity, gender and socioeconomic backgrounds."
Go deeper